Aristotle once said "The whole is greater than the sum of its parts."
While many photographers see other photographers as competition, I see it quite the opposite and would advise you to do so as well.
Photography is a large industry, and you are running a business. When it comes to clients and their choices, we are all aware of the world in which we live, which is a digital age. Some people think we are a dime a dozen and SLR's are abound. Even iPhones are taking amazing photos.
What I want to drive home for you, if you're serious about having a successful photography business, is that standing out is crucial. And belonging to industry associations is imperative.
A continually evolving niche of the photography industry is Boudoir. Of course there are also debates about what appropriately fits in this genre, but I will be more vague here because this is about helping your business. To keep you interested, here are examples that I would define as boudoir, by Modern Love Boudoir in San Francisco.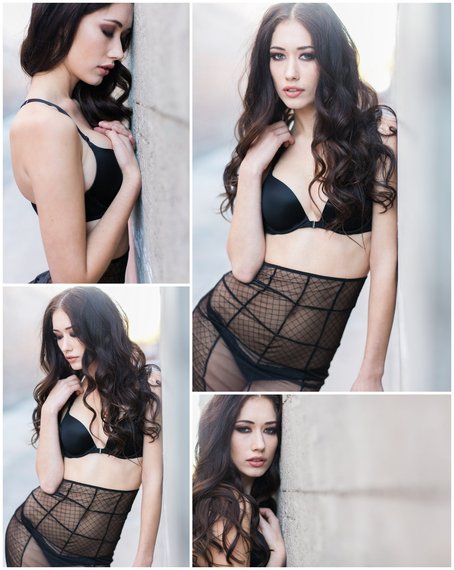 Equally important as having amazing images and your relationship with your clients, is belonging to associations along with thousands of other photographers.
Why would you want to rub elbows with people who might be your strongest competition? Because they might also be your biggest referrer, best mentor, and countless other reasons. That's why!
Belonging to industry associations shows your clients that you care enough to stay on top of industry news, trends, tips, workshops, ethics, techniques and even laws. It sets you apart from other photographers who, while might be busier or have a larger studio than you, don't claim their piece of the greater whole.
Educated clients, and especially in this field where they take their clothes off in front of you, will want to know that their photographer has their
t's crossed and i's dotted.
I started the Association of International Boudoir Photographers (AIBP) several years ago, for all of the above reasons.
With members on six continents now (there has to be a boudoir photog in Antarctica, no?!) we are the online home for boudoir photographers that continues to be one of the most helpful associations available. There are hundreds if not thousands of online forums for photography, small businesses, and even several for boudoir. Ours is different.
For one, we have our own print magazine which allows up-and-coming talented photographers to be published and seen internationally. That's a perk that not many associations can offer their members. We have continual tutorials, we feature photographers that may otherwise never be seen outside of their market- but DESERVE to be, we offer weekly contests with tangible prizes, and we have fabulous sponsors.
Whether our charter sponsor, The Boudoir Album, gives product away to our members for excellence, or the owner chimes in during conversations about product curiosities- or Skip Cohen University offers mentoring help, or Queensberry offers to publish a "Best Of" book for our association- there is huge opportunity.
When your clients see that you have won contests, or been a Featured Photographer, or are published in a magazine, it adds credibility. The best part, is you're learning daily and networking with some of the best in the business... who happen to LOVE one another instead of see each other as competition. Read some member love to see why they belong.
Other associations I highly recommend for photography are PPA, which offers equipment insurance and legal services, and also WPPI
It's fun to see the boost of confidence, the skills being honed and continued motivation to mentor or be mentored through AIBP. I highly suggest you consider joining if you're a boudoir photographer.