One of the most common questions asked of Ewan Phelan, of Last Forty Percent Boudoir, is, "what is it like as a straight man to shoot two men together?" in reference to their growing clientele of same-sex boudoir clients. The answer is simple for Ewan and Brianna -- it is the exact same as any other couple's shoot for them. The reason for this is because of their 'why.' Why they do what they do. Why they shoot boudoir the way in which they do.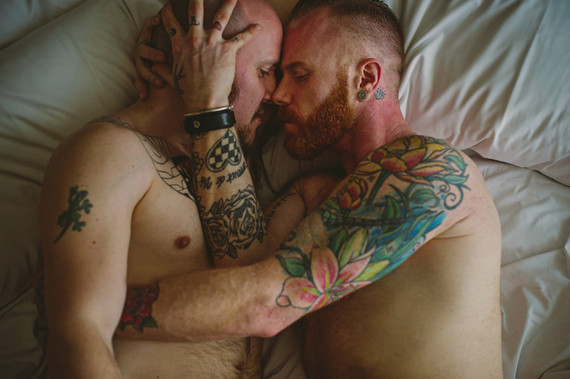 Yes, boudoir has become a very successful business for this Canadian couple, but that isn't the sole reason why they do it. It became more than just making people look pretty. It became about creating something. Creating an environment for their clients to express themselves. To be who they are deep down inside and maybe are too shy to share. Or help them find themselves for the first time.
You see, to Ewan and Brianna, boudoir is about more than getting dolled up and looking nice in front of the camera.
These are great things and shouldn't be looked down upon, but for them there was something more. They wanted to show the world that nudity and sex isn't something that should be hidden. That as adults, it is something that should be embraced and a perfect place for equality to reign supreme.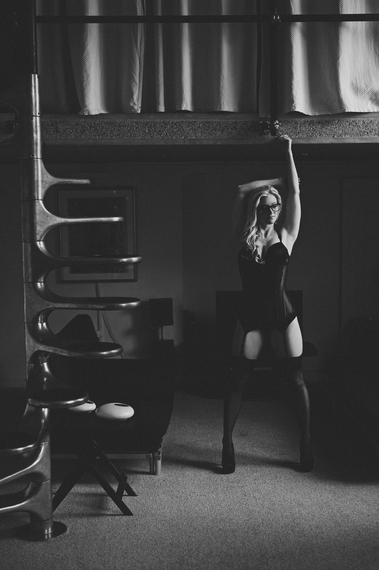 It's about empowerment and acceptance. And they knew that if they could help even just one person or couple feel that, then they were successful.
So as their clientele base spread into same-sex couples, they embraced it and put their 'why' into showing the world that sex and love comes in many forms and they are all equal.
One of Ewan's favorite couple's sessions was in Vancouver with clients, John and Kristopher. Their love was so raw and pure. Last Forty Percent is always trying to discover the true person within their client. Discover who they are and present it back to the client in their work. For John and Kristopher, their love was so evident. Ewan knew it had to be captured. It filled the room.
And for John and Kristopher, the journey that Ewan and Brianna are taking with boudoir is something that they are proud to have had the opportunity to be a part of too. In John's words:
Really proud to be a part of this journey with you guys. It's clear you are treading new ground, breaking through some barriers in boudoir... I don't think many people EVER picture men when they think of boudoir, and you are clearly changing the game. It's really really encouraging and makes my heart feel so full to see such positive feedback from your followers. I feel lucky to be a part of something so special and eye opening to the audience. Thank you again for approaching this the way you have. I don't know if you really realize how much these photos are doing for us, the community, photographers...everyone who sees them.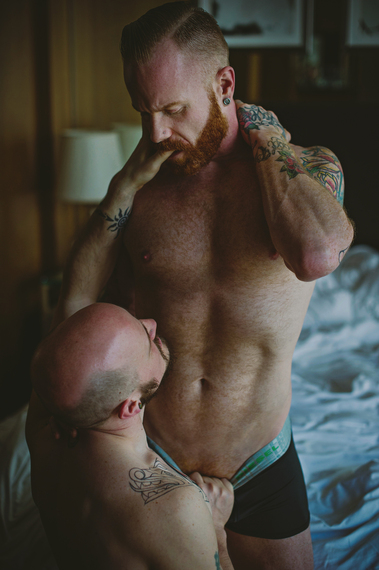 For Ewan and Brianna, it's not about a same sex couple, a straight couple, a man or a woman. It's about creating. Creating beautiful images for their clients. Creating a meaningful, empowering experience for them. Creating an environment where their clients don't have to pretend they are something that they are not. A place where they aren't judged. Only told to embrace who they are as sexual beings and be proud of it.
Ewan and Brianna will be the first ever boudoir speakers at Mystic Seminars in Portland in 2015 and are taking their Do More | Wear Less Boudoir Workshops on the road, across North America, this year. As well, they will be platform speakers at WPPI 2015 in Las Vegas. Check them out at www.lastfortypercentboudoir.com/blog for more details.