Mary Nanyonga is a 27 year old mother of 3 in Mubende, Uganda with big dreams for the future.
Life wasn't always so easy for Mary. A few years ago, a battered, shaky Mary ran to her parents' house, fleeing years at the hands of abusive husband. Her husband was prone to drinking, beating her nightly. He denied her the chance to work and make an income.
Last year, Mary's youngest son unexpectedly fell ill from an intense bout of diarrhea. The doctors told her he had just days to live. Thankfully, Mary's son defied the odds and has now made a full recovery, but those two weeks of hospital bills were costly. She spent her entire annual savings in one check to the hospital.
But Mary is a testament to the strong will so many women around the world show. She relishes the chance to be out of the house and has taken the opportunity to educate herself. "A woman is nothing without education" she proudly say. Today, Mary is a role model to her community: she knows how to read and write, completed her secondary education and even managed to teach herself basic English.
Mary was also trained by a local nonprofit YICE in good farming practices and financial management skills. Eventually she was able to obtain a small business loan to create her very own garden of ground nuts, sweet potatoes, cassava, beans and maize.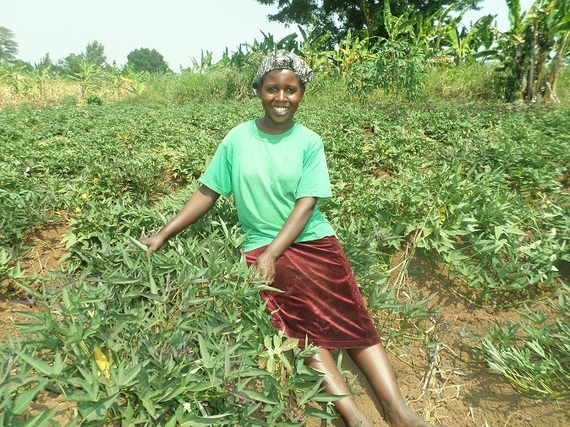 As a result of her dedication, good leadership and education capabilities, Mary was recently selected by community leaders of Mubende district to serve as a hygiene ambassador for Sundara's hygiene program in Uganda.
Mary is among the 10 women that are being trained in soap making and good hygiene and sanitation practices. They will pass on this knowledge to their fellow community members as well as distributing soap to women and children in need. Mary will also be trained in a "business in a box" concept where she will be engaged in selling soap in her community and earn commissions.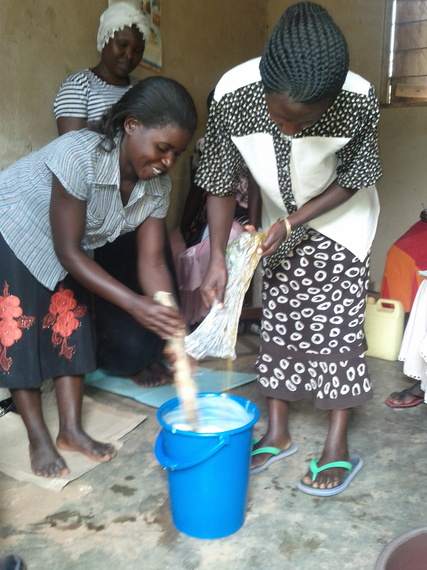 Mary is excited by the opportunity to learn new skills and become even more well versed in business. "I want my daughter to be a business woman too. She will never have to rely on a man as I once did."
Mary believes it is her role to change the community, empower the underpowered and create a better world for all women and children. She hopes the knowledge she passes on through these hygiene trainings can save a mother the heartache and financial troubles she once suffered. "I have a vision to see all vulnerable people live a good life" she says, acknowledging that she was once vulnerable too. "If I don't work for my people who will work for them?"