The Challenge: To engage increasingly multichannel customers, businesses need to integrate their digital and retail experiences.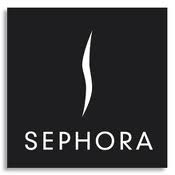 Today's customers expect businesses to personalize their experience across channels. And as Urban Outfitters CEO Glen Senk explained, multi-channel customers are the most valuable customers: "Multichannel customers spend two to three times more than single-channel shoppers... Consumers who engage with the company across three or more channels spend six times more than the average customer."
To take advantage of this value, many businesses are integrating their digital presence: Web, mobile and tablet. But, many businesses fail to integrate offline experiences into their multichannel mix.
Global beauty retailer Sephora is taking the lead in integrating online and retail shopping experiences. As Sephora Direct senior vice president Julie Bornstein told Forbes last month, "lots of retailers are hesitant to bridge the online and offline world," but Sephora is embracing the opportunity. Recently, they've put iPads in 20 stores, so customers can read product reviews and look up their own purchase history.
While in-store iPads bring digital convenience to retail stores, updates to Sephora's online presence are bringing the full retail experience online. Sephora's new search capabilities allow online customers to ask many of the same questions they ask at retail locations. "Is this product right for my skin type?" "What's the SPF?" "What should I use for fine lines and wrinkles?"
Bridget Dolan, Sephora's VP of interactive media, described the value of these website updates: "We have all the expertise of Sephora's staff built into a web interface, and that's extremely powerful."
Similarly, Neiman Marcus recently launched a new app -- NM Service -- that allows customers to interact with sales associates remotely, and alerts sales associates when customers who have the app walk into a store. As Jim Gold, Neiman Marcus' president for specialty retail explained, "The NM Service app allows us to take our service philosophy into the digital era." In the latest phase of our digital era, the integration of digital and retail experiences is crucial.
TWO KEY TAKEAWAYS FOR MARKETERS:
» Use Your Retail Staff as a Source of Online Intelligence
The convenience of online shopping is old news. Today's customers need online intelligence. Your retail staff know what questions your customers ask, and what criteria they use to shop. Collect this intelligence, and put it online.
» Use Mobile to Keep Customers Digitally Engaged at Retail Locations
Use creative solutions like Sephora's in-store iPads or Neiman Marcus' iPhone app to keep customers engaged online while they're in your stores. Sephora's Dolan explains: "There's a lot of rich information you have access to on the web. Why not leverage that in stores?"
Ernan Roman is President of the marketing consultancy, Ernan Roman Direct Marketing.
Recognized as the industry pioneer who created three transformational methodologies: Integrated Direct Marketing, Opt-In Marketing, and Voice of Customer Relationship Research.
Ernan was recently inducted into the Marketing Hall of Fame.
Clients include Microsoft, NBC Universal, Disney, Hewlett-Packard and IBM.

Ernan was named to "B to B's Who's Who" as one of the "100 most influential people" in Business Marketing by Crain's B to B Magazine.

His fourth and latest book on marketing best practices is titled: Voice of the Customer Marketing: A Proven 5-Step Process to Create Customers Who Care, Spend, and Stay.
Ernan is also the co-author of "Opt-In Marketing: Increase Sales Exponentially with Consensual Marketing" and author of "Integrated Direct Marketing: The Cutting Edge Strategy for Synchronizing Advertising, Direct Mail, Telemarketing and Field Sales."