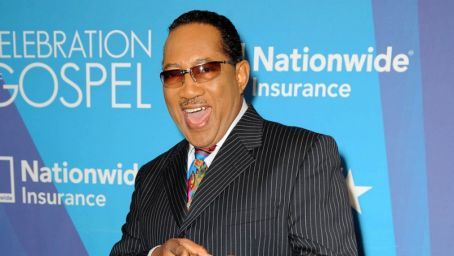 Standing atop a lightning stage dressed in a jeweled suit with custom designer shoes, an electrifying roar automatically fills the studio. It feels as though a rockstar has just surprised the crowd, but this is no new face. Since 1980, Dr. Bobby Jones has captivated cable television screens every Sunday morning and in his record-breaking 34th season he proves that a legend is here to stay.
It was January 27, 1980 when the first episode of Bobby Jones Gospel aired on Black Entertainment Television (BET). "Bob Johnson gave me a chance and allowed me to experiment with a platform on television the world had never seen," Jones said about the founder of BET. Before Bobby Jones Gospel, mainstream television had never had a show quite like it.
For the first time, international audiences were exposed to a weekly hour of gospel music and artistry that could typically only be viewed in a black church. "We had ventriloquists, miming, and even praise dancing... I was blessed to give such artists a platform where they could spread the word to the world," Jones said about the wide range of talent that was featured on his show.
Launching one of the most successful cable programs of all time at age 39 was not as unusual as the route in which the critically acclaimed "Ambassador of Gospel" came to doing so. Growing up in the rural Henry County of Tennessee, Jones knew all too well of the hardships of poverty and seeing family and neighbors around him adversely respond to it. "My siblings and I were different," Jones said. "We wanted to find a way to live better and do well for ourselves."
Education would be Jones' gateway to doing so when he graduated with a bachelor's from Tennessee State University at the young age of 19, followed by a master's from his alma mater, and later his doctorate in education from Vanderbilt University afterward. He would go on to teach elementary in Missouri and later lecture at Tennessee State University.
As an academic, Jones would also work to create a black expo in Nashville with the launch of several local radio and television programs before reaching a career milestone in 1982 when starring in the Maya-Angelou-written NBC television film Sister, Sister.
Working alongside the talents of acting legends Diahann Carroll and Paul Winfield, Jones solidified himself in the entertainment industry and forged a new friendship with Angelou. "She remained a dear friend of mine for the rest of my life through music and faith... she was an amazing woman, a blessed woman," Jones said of the late icon who he sung a tribute to at her recent memorial.
Despite all of his own personal success in music and film, including winning a Grammy in 1984 for the gospel hit "I'm So Glad I'm Standing Here Today," Jones is determined to give many other talents the opportunity to get their chance to shine.
One of the most significant portions of Bobby Jones Gospel is the introduction of new talent that takes the stage each episode. It was in 1992 that one international gospel superstar almost did not make it on the show due to an overbooking of talent. He was 22 from Dallas, Texas and was about to introduce a new sound that the genre had never experienced.
"My label and I begged for them to try to squeeze me into the show and it wasn't until Bobby Jones saw me and gave me a shot that the rest was history," says Grammy winner Kirk Franklin. Franklin recalls his appearance on Bobby Jones Gospel as his first-ever televised performance and the "breakthrough" to his mainstream discovery.
Twenty-two years later, the host of BET's Sunday Best is now going to co-host a special episode with Jones this upcoming season. "That's grace," Franklin says. "To one day have my first television performance there and then years later be able to co-host with the man responsible for giving me that chance... absolute grace."
Over the decades, Bobby Jones Gospel has been responsible for the first prime exposure of several others such as Mary Mary, Yolanda Adams, and Smokie Norful. "Who am I to be so high and mighty not to give someone else a chance," says Jones about the impact of exposing new artists on his show. "Throughout my life, I have been highly favored with others blessing me with opportunities... I feel as though God has gifted me with the ability to only do the same with all that I have been afforded."
This upcoming 34th season will introduce an unlikely new talent that is getting his start at age 53. Stephen B. Steward, who just landed a number 10 debut album on the Billboard Gospel charts this summer, will be making his first appearance on Bobby Jones Gospel this fall.
"I've watched his show for many years and never would have imagined that I would one day be on it," said Steward who will be performing his hit single "Purify My Soul." "It's truly a miracle how Bobby Jones has been able to touch hearts with the spirit and increase of God."
When the new season of Bobby Jones Gospel airs on October 5th, Dr. Bobby Jones will then be 75 and looking back at a career as the host of the longest-running original cable program of all time. And yet, despite a career that many would be ready to retire, Jones does not plan on leaving the business anytime soon. "I don't just want to go off... I have an exit strategy when I'm ready," says Jones on his unstoppable commitment to staying on television.
And with all of the surprises in store this upcoming season, The Hollywood Walk of Fame committee might finally put this legendary icon of television up for consideration. For he has proven that it is now his time.