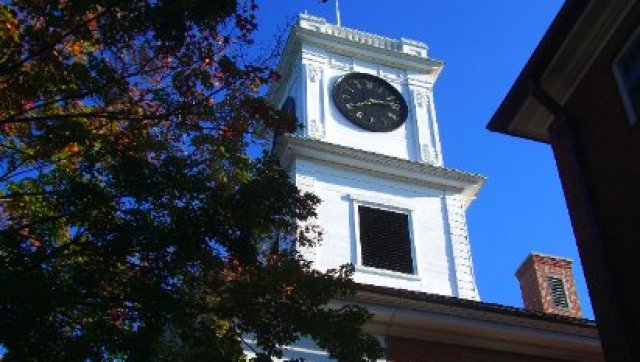 Last week, a brave former Amherst student named Angie Epifano recounted the circumstances of a sexual assault that took place her freshman year in an article published in the college's newspaper, The Amherst Student. Angie wrote candidly about the devastating emotional consequences of sexual abuse, and criticized Amherst's policies and actions (or rather, inactions) to address the situation. Angie's story has since spread across the Internet, and prompted additional accounts of unreported sexual violence on the Amherst campus to surface.
Sadly, this story is all too familiar on college and university campuses across the country. According to the U.S. Department of Justice, one in five women experience sexual assault in their college years -- a figure that is astonishingly high and simply unacceptable. When students face any form of gender-based violence on campus -- whether it's sexual abuse, interpersonal violence, or stalking -- universities and colleges need effective, thoughtful policies to support survivors of abuse and facilitate the healing process.
Unfortunately, Angie did not find this type of support from the Amherst administration after she was raped by an acquaintance in her dorm. In her article, Angie -- who eventually withdrew from the school -- recounted the resistance she faced as she tried to seek help.
No, you can't change dorms, there are too many students right now.
Pressing charges would be useless, he's about to graduate, there's not much we can do.
Are you SURE it was rape? It might have just been a bad hookup.
In response to Angie's article, Amherst President Biddy Martin issued a statement acknowledging that the administration's response to sexual violence on campus was unacceptable and needed to change immediately. She identified the need to review and make changes to Amherst's Title IX and sexual misconduct policies.
I'm glad that Amherst is addressing sexual violence on campus. But as the founder and president of Futures Without Violence -- a non-profit organization dedicated to ending violence against women -- I know that there are no easy, overnight fixes that can undo the damage that's been done. While laws such as Title IX and the Clery Act shape how administrators address sexual violence, we need universities and colleges to go beyond what is legally required of them. We need them to develop well-rounded, collaborative policies that not only support survivors through the healing process after the abuse has taken place, but also to change campus norms to foster a culture that does not tolerate the abuse.
This past year, Futures Without Violence developed guidelines for preventing and responding to gender-based violence in higher education. I sincerely hope that Amherst administrators will take a look and begin making real changes. The guidelines encourage administrators to listen to their students and allow them to play an active role in the discussion surrounding sexual violence on campus.
As a student, you may feel like your school's policies and programs regarding sexual violence are largely out of your hands. They're not. I know this because I've seen a campus completely transform its sexual violence resources because of pressure from students.
Following the highly-publicized arrest of two Boston University hockey players earlier this year for allegations of sexual assault, a determined group of students decided that something needed to be done. Frustrated with the clear lack of sexual violence resources available on campus, the group worked with President Robert Brown to open the Sexual Assault and Response Prevention Center. The Center opened its doors to Boston University students in September. A campus previously devoid of resources to address sexual violence now has a full-functioning facility that provides support for students facing abuse, and prevention and education programing to prevent the violence from happening in the first place.
There are a number of actions that you as a student can take to protect yourself, your friends, and your significant others from sexual violence on campus:
Start a student group and work alongside campus administrators to advocate for sexual violence programs, policies, and resources.
Speak up when you hear about, or know of sexual abuse that is taking place.
Read your school's policy regarding sexual violence on campus and ask questions. Does it outline prevention education and programs? Does it include student input? Does it encourage students to report instances of sexual violence on campus? If not, take action.
Angie's story at Amherst has catalyzed a national dialogue about the issue of sexual violence on college campuses. I hope that administrators across the country take note and reevaluate their policies toward abuse. In the meantime, I want to empower students to look out for one another, challenge ineffective policies, and play an active role in preventing senseless violence on campus.