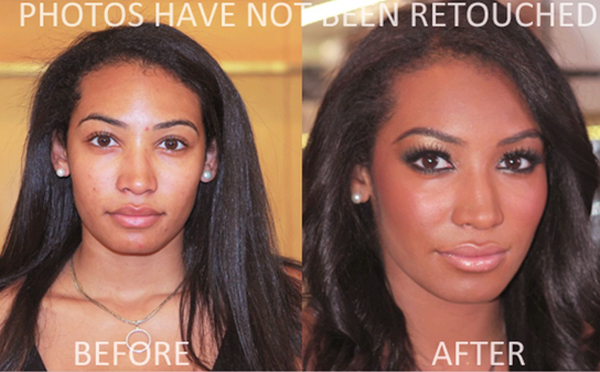 When going for dramatic eye makeup, two pairs of lashes are better than one. Choose different types of eyelashes: a natural-looking pair (Eve uses the #105) and a pair with a little more drama (#107) for the extra glam look.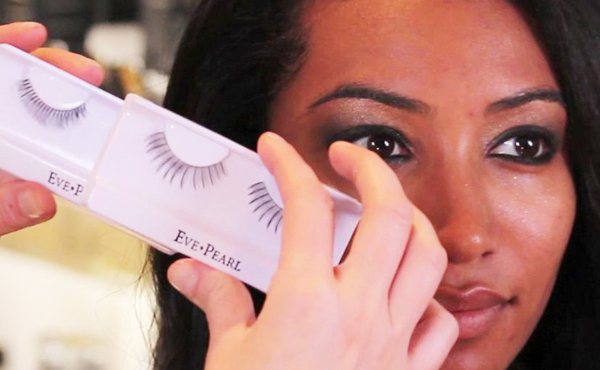 Using tweezers, remove the more dramatic lashes from their tray and layer them over the natural-looking lashes. Keep the second pair of lashes in their tray when layering to ensure that both pairs of lashes line up perfectly. No need to use glue for this step, there's already a small amount of adhesive along the strips to hold the lashes together.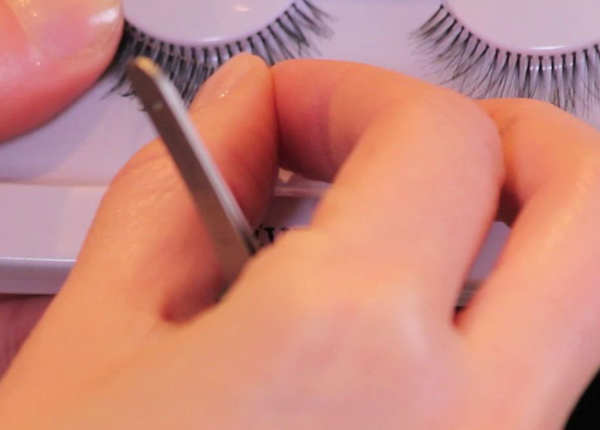 Pull the newly attached lashes from the tray gently with tweezers and measure against your eye. If the lashes are too long for your lid, trim the lash from the outside.
Apply a thin coat of black eyelash glue along the strip until tacky.
Tip: It is better to use eyelash glue that dries matte black so you don't end up with a weird shine above your lash line.
Still using tweezers, try to place the lashes as close as you can to the lash line. When performing this step on yourself, you can use two tweezers to apply the lashes, one holding each end, for more stability.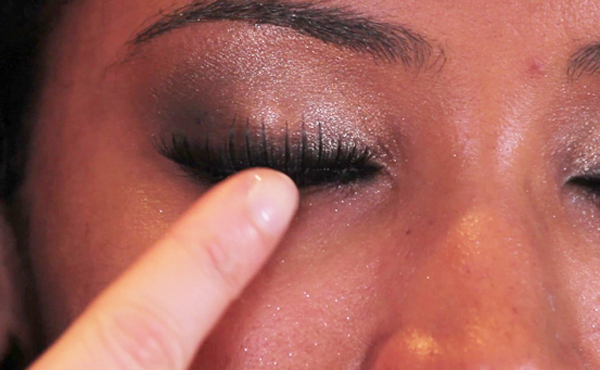 Once the lashes are on your lash line, press gently to glue them onto the skin and then flip them up with the tips of your fingers. This may look strange, but you will be using the flipped fake lashes to lift and curl your natural eyelashes.
Place your finger gently on the eyelid and, using your favorite mascara, weave your natural lashes with the fake ones.
And there you have it--full, beautiful lashes!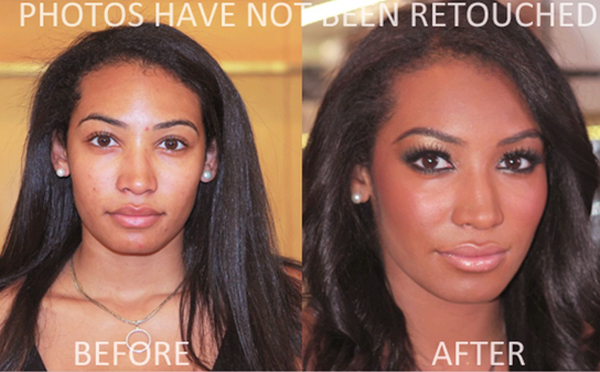 Until the next time,
Karla Hirkaler for EVE PEARL
All products used are EVE PEARL Makeup with Skincare for Every Complexion. For more information, please visit us at www.EvePearl.com.
PRODUCTS USED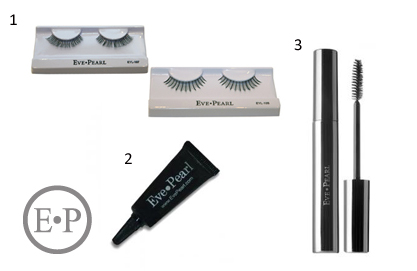 1. #105 and #107 Eyelashes
2. Black Eyelash glue
3. Glamour Lash Mascara