Megan Mjaatvedt for EVE PEARL
When it comes to applying makeup, every woman is unique in her needs. In this series, Eve Pearl shares her Before and After makeover images, highlighting the individual considerations of Women of Color.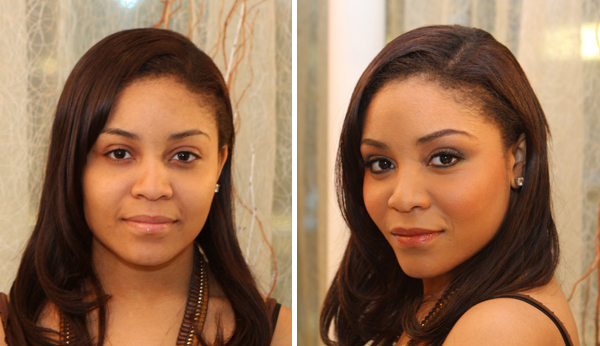 Photo courtesy of Eve Pearl.
Photos have not been retouched.
Today's model, Morgan, approached Eve wanting a natural, but sultry look suitable for daytime. Before applying any makeup, Eve prepped Morgan's very dry skin with a nutrient-rich moisturizer. Eve then began applying the eye makeup instead of first applying foundation, so that any fallen eye shadow could be cleaned before applying the rest of the makeup. Eve lined the top lid with liquid eyeliner and smoked out the harsh line with a dark shadow. She defined the crease of the eye by drawing a small "v" at the corner and blended the shadow with a variety of dark, but subtle colors.
When applying foundation, Eve used her innovative Reverse Contouring method (watch a tutorial here), putting a lighter foundation on Morgan's jaw to match her face to her neck. She blended the foundation with a damp non-latex sponge, sheering the application out slightly by using a damper sponge (for fuller coverage, use a dryer sponge). For a dewy, fresh look, Eve applied a toffee-colored cream blush to the apples of her cheeks and blended it into the foundation with a damp sponge. To complete the look, Eve applied a caramel-colored lipstick topped with a shimmery gloss.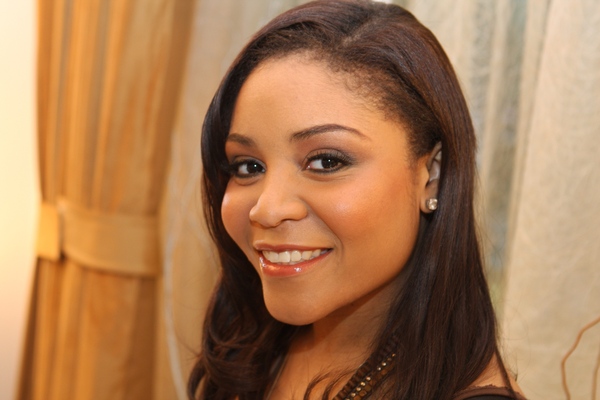 Photos have not been retouched.
EVE PEARL® is Makeup with Skincare for Every Complexion. For more information, please visit our website at www.EvePearl.com. If you have any questions about what shade of foundation and concealer is right for you, feel free to email us at contact@evepearl.com.
FEATURED PRODUCTS: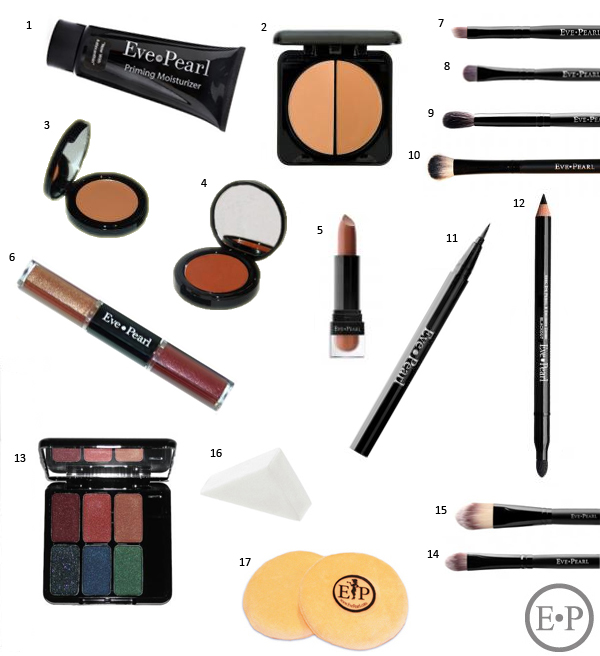 1. Priming Moisturizer with Astaxanthin
2. HD Dual Foundation - Tan
3. Salmon Concealer - Tan
4. HD Foundation Cream Blush - Toffee
5. Brown Sugar Lipcolor #214
6. Stardust/ Moonlight Kisses Lip Gloss Combo
7. Eyeliner Brush #104
11. Black Pearl Smudgeproof Liquid Eyeliner
13. Diva Eye Palette
14. #102 Concealer Brush
15. #101 Foundation Brush
16. Non-Latex Sponges
17. Professional Makeup Puff - Large