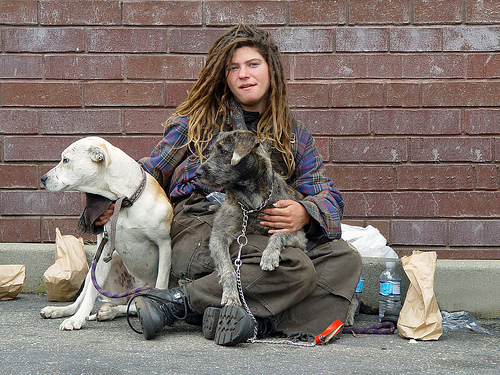 Being broke sucks. Duh. But before you make any stupid decisions, like working at a Chipotle to make a buck, or stealing cars but then getting caught and winding up in prison being forced to comb some dude's chest hair every morning because you're his bitch, consider these options to help you get through your brokeness.
So here are 8 things that every broke person should know. And when I say broke, I don't mean people who are homeless and eating trash and have dusty/scabby penises. I mean people who recently had dough, and now have none.
Well, I'm here to help. I know, I'm such a giver.
Paper Towel Tortilla Chips