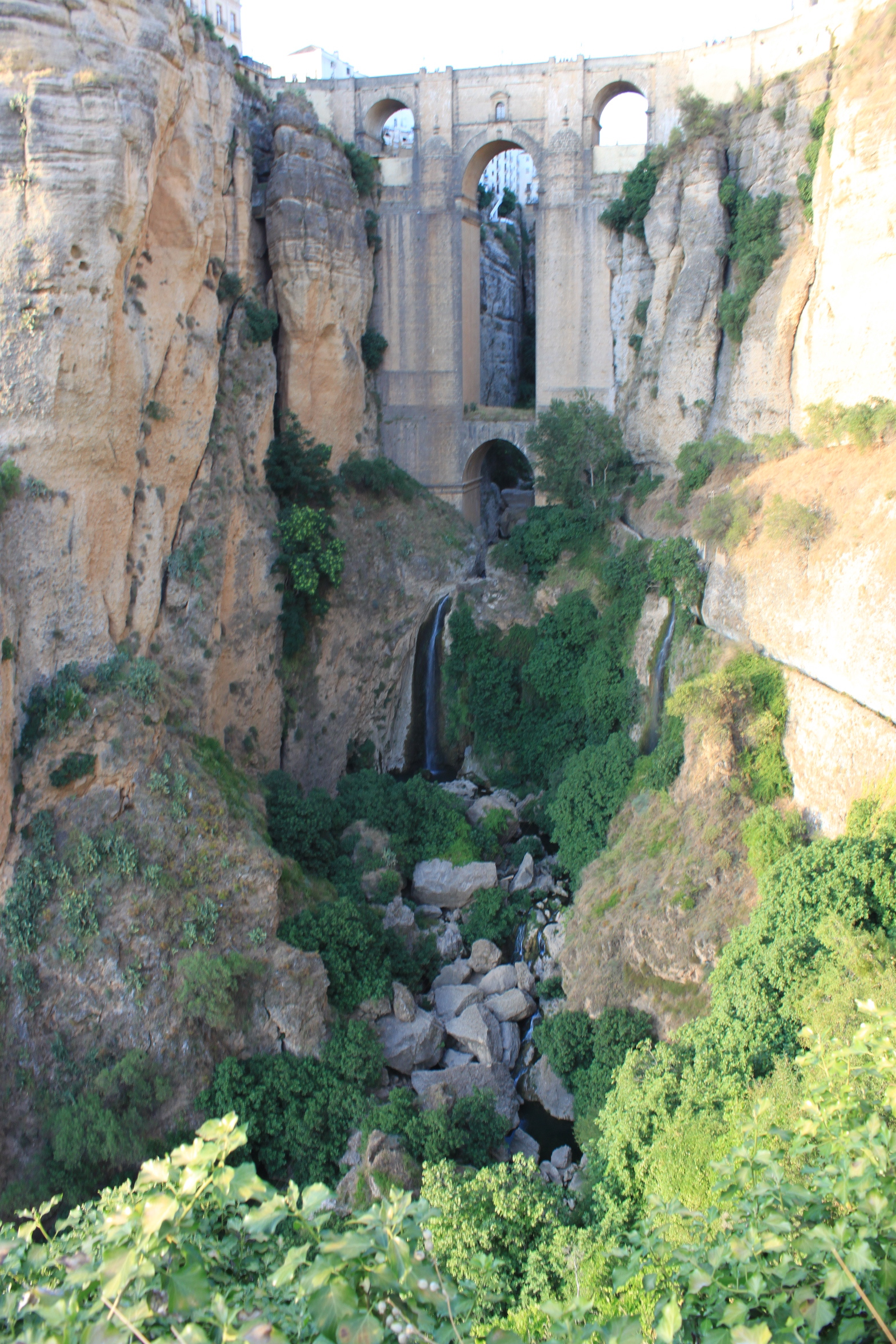 After arriving in Ronda, we walked to the Hotel San Francisco, the most modest accommodations that we would experience during our trip. We began our sightseeing by crossing the Puente Nueve (new bridge), which spans the El Tajo Gorge and taking in the Palacio de Mondragon, which houses the city museum, and the Palacio del Marques de Salvatierra, whose faᅢᄃade contains carvings of Native Americans.
We then headed to the Casa del Rey Moro and descended the 300 steps to La Mina. We walked back up the steps and headed out to the Banos Arabes (Arab bathhouse) followed by the Iglesia de Santa Maria La Mayor, where I refused to enter on the grounds that it is a travesty to have to pay to enter a house of worship.
I saw the arch with the Arabic inscriptions without paying to go inside the church, though.
We then crossed back over the bridge to see Plaza de Toros -- this is the closest I got to a bull fight. At the time, there was nothing going on.
After visiting the Museo Taurino, notable for its weapons collection, we descended into the El Tajo Gorge. After enjoying the view of the gorge and the bridge from below, we headed back up to the city and commenced our quest for paella -- after all, we were now headed to Morocco, where we would try their local cuisine.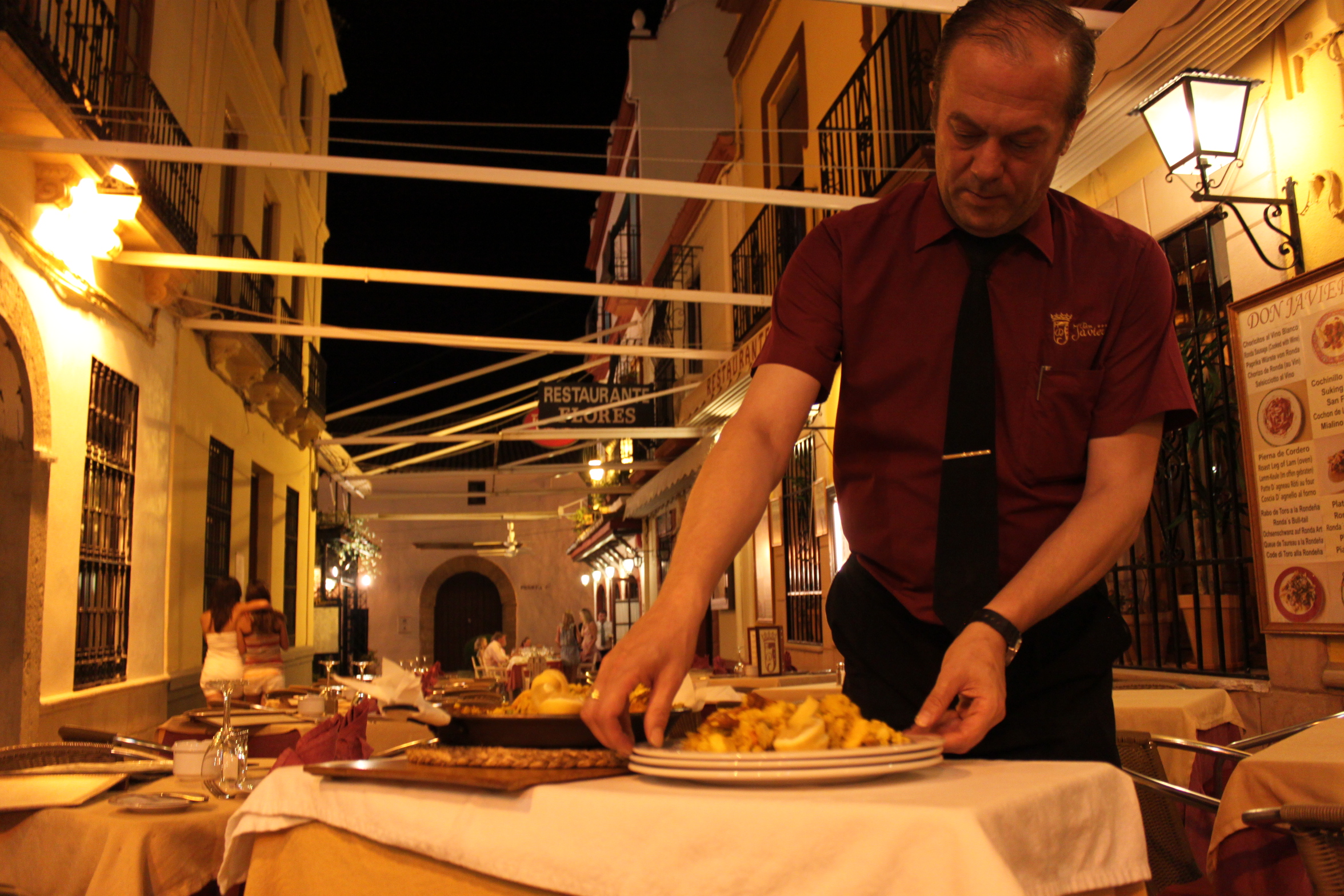 As it began to get late, we finally settled on a hotel restaurant in an alley near the bridge, which served us pretty decent paella. We then went back to the hotel, where we had to let ourselves in with our key to the front door.
The next day was an epic travel day, as we moved from Ronda to Tangier, Morocco, via Gibraltar. We first took a train from Ronda to Algeciras, where we boarded a bus for La Linea de la Conception, where we crossed by foot into Gibraltar. After lunch at the Cannon Bar, where I had fish and chips and my friend had a curry, we headed to the top of the rock for the magnificent views and chilling with the Barbary apes.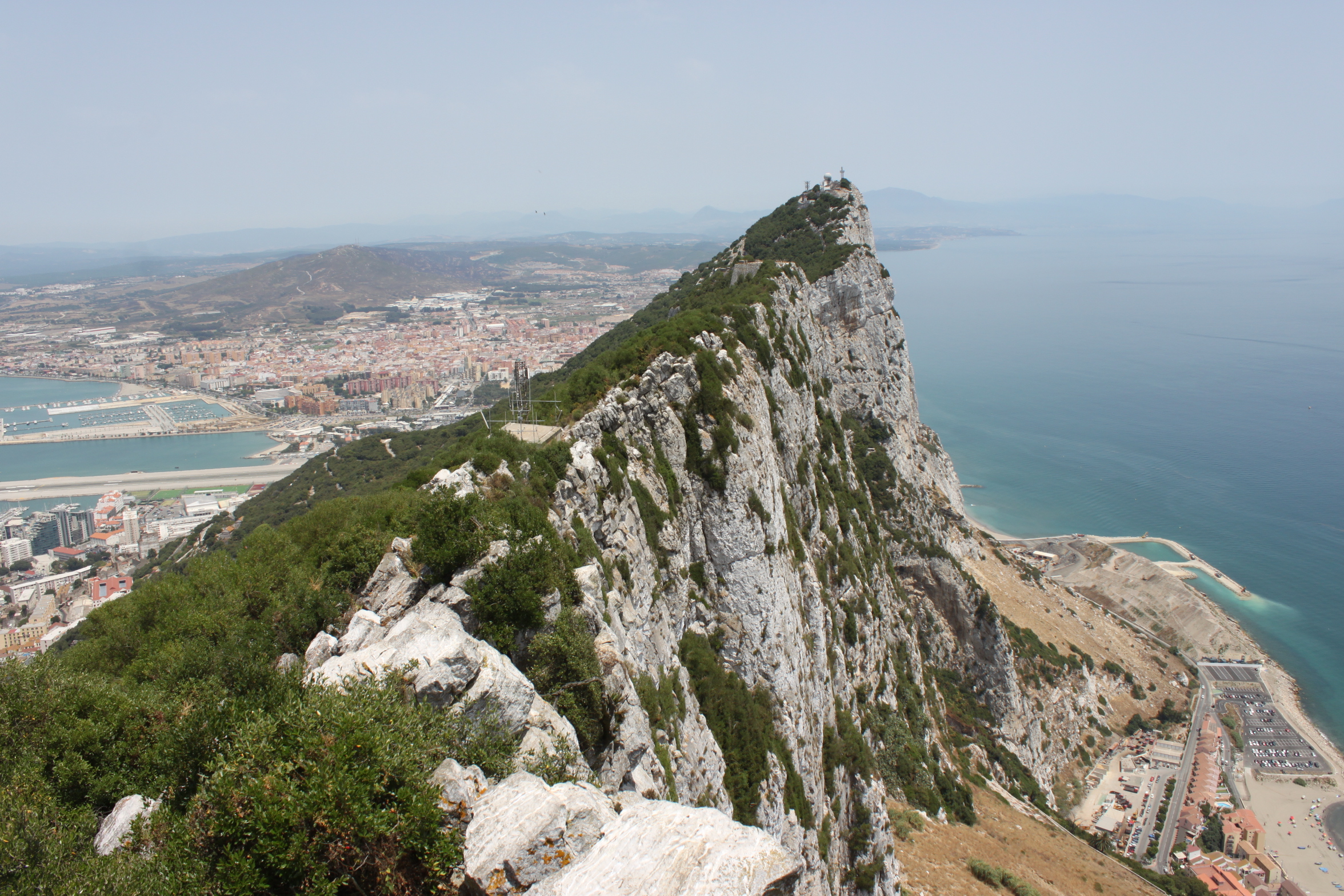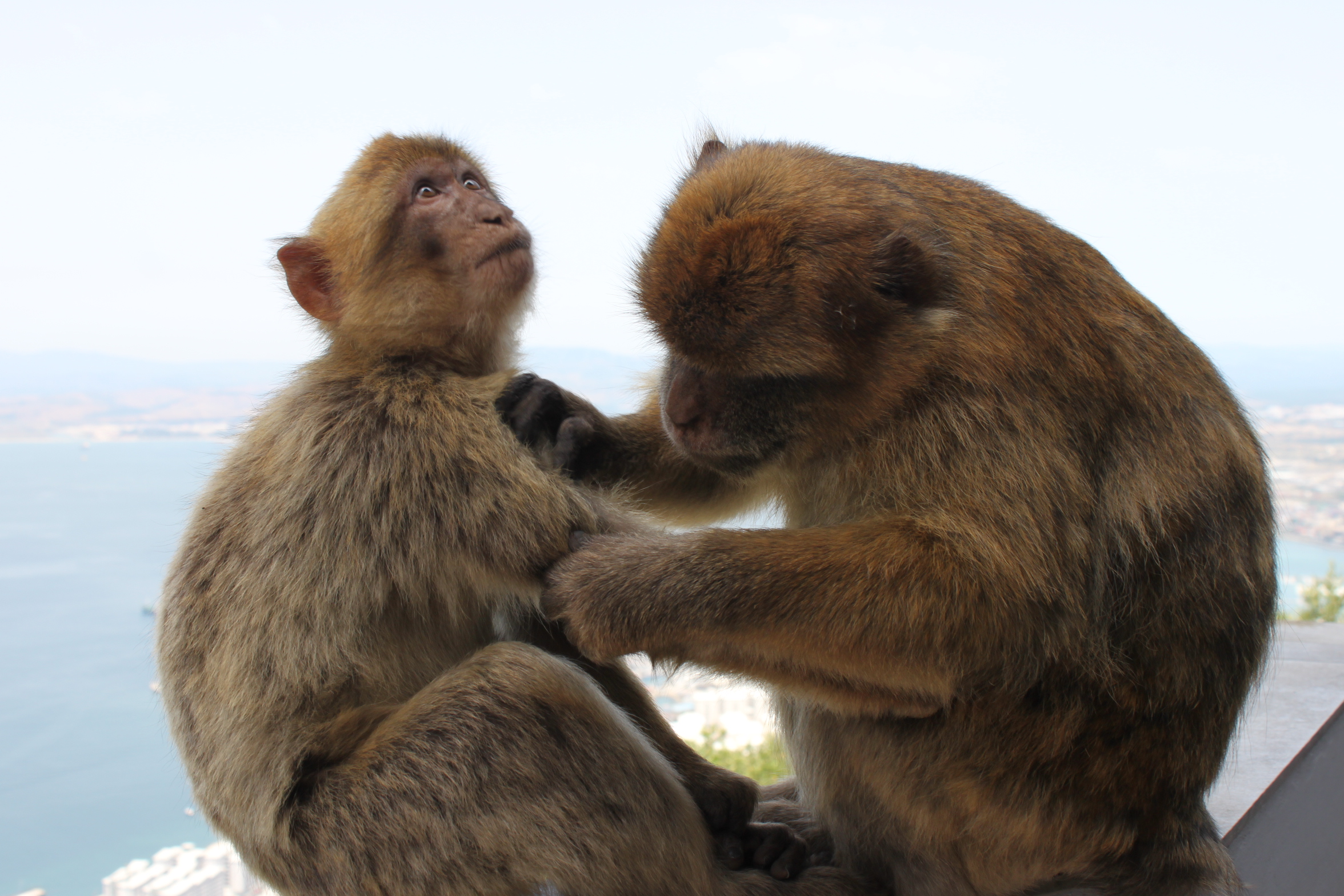 We walked back through Gibraltar, back over the airport runway -- which is deemed one of the 10 dangerous airports -- and across the border to La linea de la Conception.
We took a bus from La Linea back to Algeciras, where we caught a bus to Tarifa. After arriving in Tarifa, we had mere minutes until the FRS ferry left for Tangier, so we ended up running the Tarifa-thon from the bus station down to the port at such a rate that my friend ended up ripping the wheels off of the suitcase.
We made it with minutes to spare and enjoyed calm seas as we crossed the Strait of Gibraltar and landed in Tangier -- a memorable day.