The recently launched UAE Water Aid campaign is aiming to assist 5 million people in desperate need of clean water around the world, but the actual beneficiaries might well be the entire global Muslim population of 2 billion people.
This would certainly be the case if we look deeper into the noble and human essence of this campaign, launched by HE Sheikh Mohammad bin Rashid al-Maktoum of Dubai as a nationwide charity initiative marking the beginning of the Muslim holy month of Ramadan.
In fact, the campaign couldn't have come at a better time than this, as the Muslim World suffers -- perhaps now more than ever -- a horrid and unprecedented hijacking of our religion by vicious extremists who have done nothing for Islam except tarnish its image and create misunderstanding and hatred.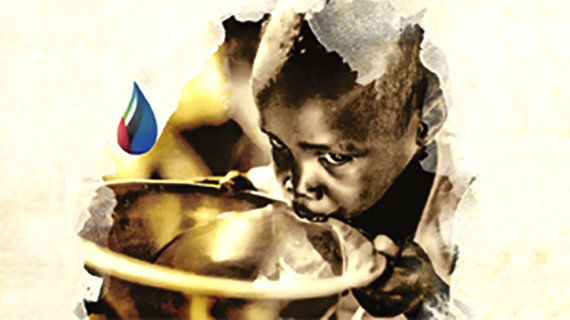 On one hand, we have the evil likes of ISIS and al-Qaeda, who will not hesitate to decapitate people of other faiths, or even their own, if they disagree with their terrorist practices of killing, grabbing land and consolidating power for nothing except for their own agenda.
On the other hand, you have those genuinely good people who are have opted to support a campaign like UAE Water Aid -- a campaign which is truly borderless, as it pays no attention to race, color or religious belief of its beneficiaries.
As such, by supporting this campaign we would in other words be helping to save the lives of millions of people of all faiths and races who would have otherwise died of thirst or diseases related to the lack of clean water. Surely, such actions better reflect Islam as a religion of peace and tolerance than the despicable, horrific acts that the likes of ISIS falsely undergo in the name of the religion.
Indeed, according to charity Water.org there are 780 million people around the world who lack access to clean water (that is more than 2.5 times the population of the USA), while 3.4 million people die every year from a water related disease (and a child dies every 21 seconds from the same reason!)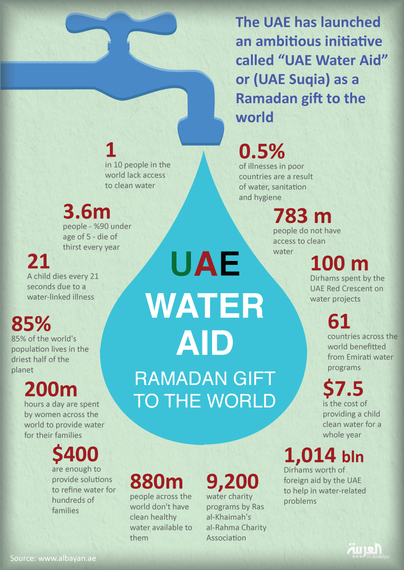 As such, choosing which version of Islam to support is a decision for us make; and with nearly 90 million AED raised already during the first nine days of UAE Water Aid (which already covers the needs of nearly 70 percent of the 5 million people targeted by the campaign), I think the people in the UAE has clearly given an indicator of where their heart lies.
The one thing I would really like to see is how the British or American press will cover the results of this noble campaign when it surpasses -- as I expect -- its target by the end of Ramadan.
Surely saving the lives of 5 million people around the world must be a story worth writing about, and given all the negative stories about Islam and Muslims in international press, I think it is only fair that initiatives like UAE Water Aid get their fair share of column inches.
This blog was originally published in Al Arabiya News