Blizzard get you down? Missing the sun? There's still some time to get to your favorite island or beach getaway. And of course, you'll need the latest and greatest fashions, shoes, sunglasses and more. (Wear sunblock.) Stop at any of these for summer style in the midst of winter:
Stunning Swimwear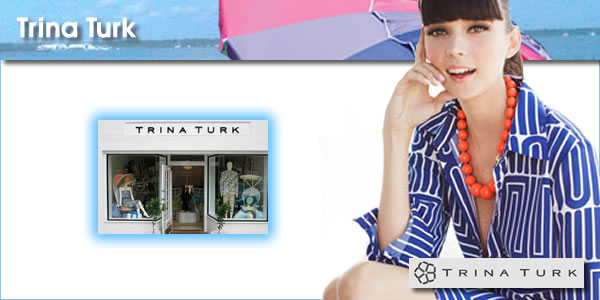 Trina Turk - 67 Gansevoort Street
A bit of SoCal in the Village, Turk is all about textiles. Come here for colorful suits, dresses, tunics and pants that will instantly put you in the mood for sunbathing!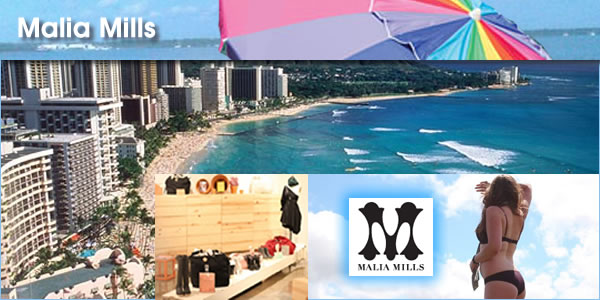 Malia Mills - Multiple Locations
If Hawaii is more your style, meet Malia Mills, a Honolulu native who makes separates that give you the perfect fit, in colors and prints that warm the heart.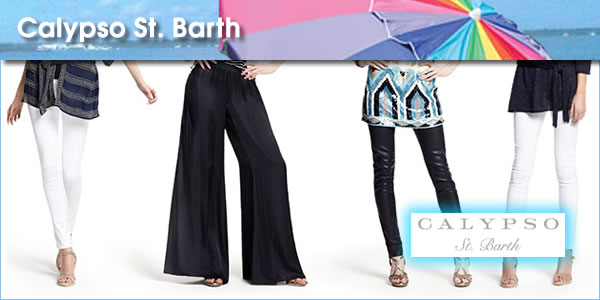 Calypso St. Barth - Multiple locations
Perhaps the epitome of resort chic. Feminine, coordinated (you can easily make a wardrobe from just a few pieces) and richly colored, Calypso's clothes and accessories are vacations in themselves.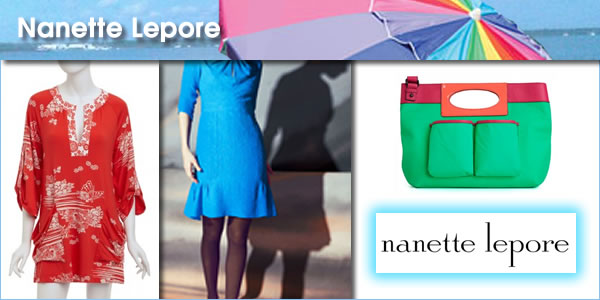 Nanette Lepore - 423 Broome Street - 958 Madison Avenue
This isn't a resort line per se, but this year's collection features some pieces I'd place in my luggage, including some brightly colored dresses, lace, and interestingly patterned swimwear.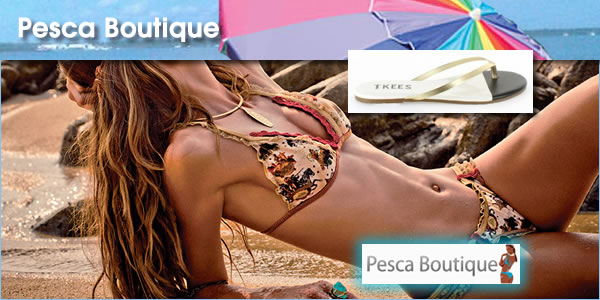 Pesca Boutique - 244 East 60th Street
This boutique is devoted to designer swimsuits, with some names you'd be hard-pressed to find elsewhere. Shop by brand, style, size, amount of coverage - you name it.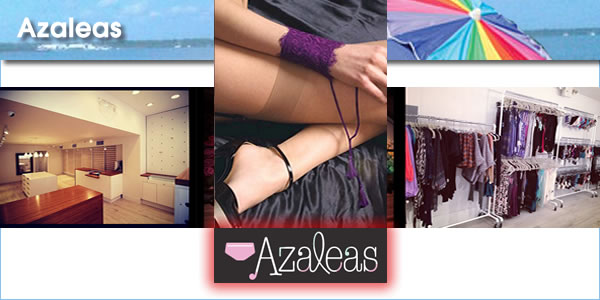 Azaleas - 223 East 10th Street
In addition to its better-known collections of lingerie, Azaleas has a terrific selection of swimwear, including some retro styles that will put you right back in the 1960s!
Fabulous Footwear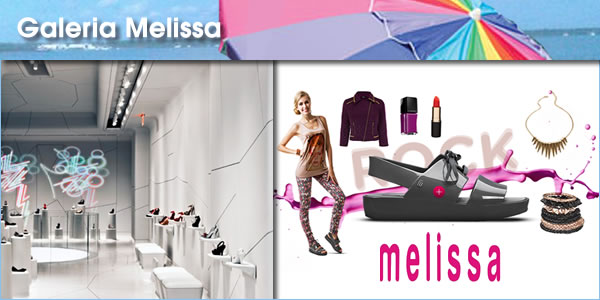 Galeria Melissa - 102 Greene Street
I love this Brazilian designer's summer collection, some of which features input from Jason Wu. Colorful sandals both high and flat are perfect for beach days and resort evenings!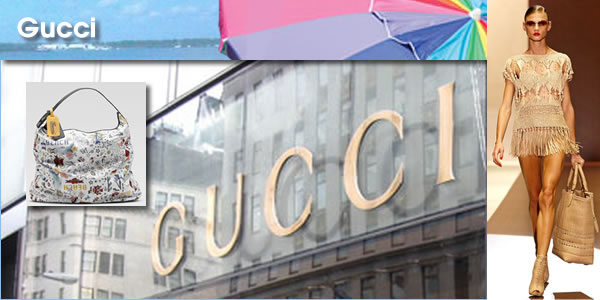 Gucci - 725 Fifth Avenue
Another designer that has produced an island-worthy resort collection, from fabulous footwear to swimsuits featuring nifty cutouts to clothing in a stunning Flora print.
Beach Boys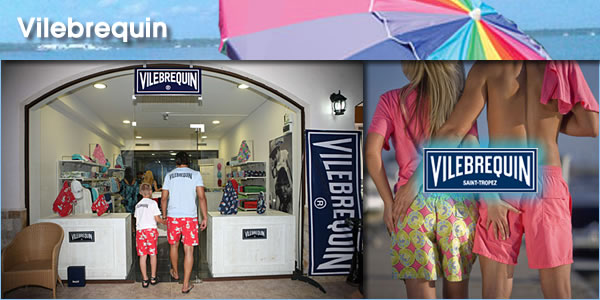 Vilebrequin - 1007 Madison Avenue - 436 West Broadway
If your tastes run more toward Saint-Tropez than St. Martin, look at this collection of trunks and resort apparel that combine comfort and color.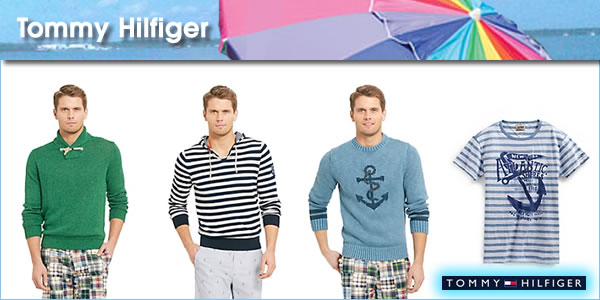 Tommy Hilfiger - 681 Fifth Avenue - 500 Broadway
Or there's Tommy's all-American style for swimwear, shorts, chinos, polos and casual shirts.
Special Specs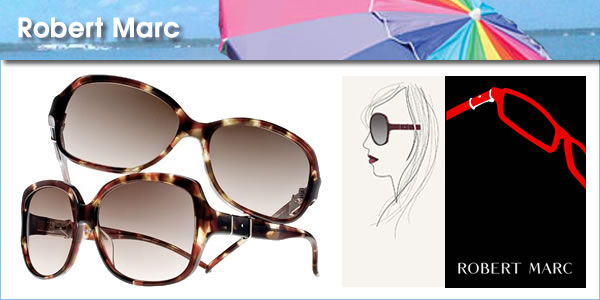 Robert Marc - Multiple locations
Robert Marc may be the main reason that eyewear is considered a fashion statement rather than just a way to see better. His luxury collection combines fabulous style (with both classic and contemporary elements) and great craftsmanship.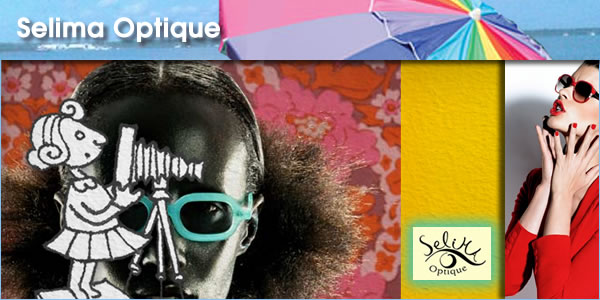 Selima Optique - Multiple locations
Selima Salaun's frames reflect her Mediterranean background, and love of ensuring that your glasses reflect your own personality.
A bit of everything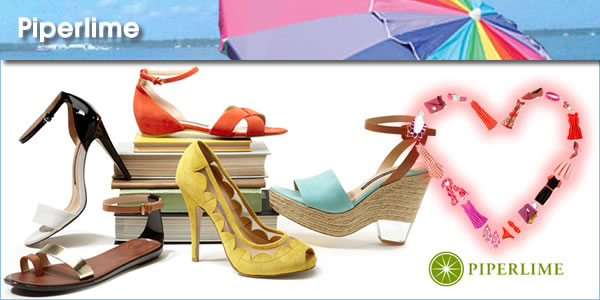 Piperlime - 121 Wooster Street
From affordable basics in apparel and shoes, to items that are more of a splurge, the spring lines here are a great way to get to the beach a little early, then use the same clothes throughout the season!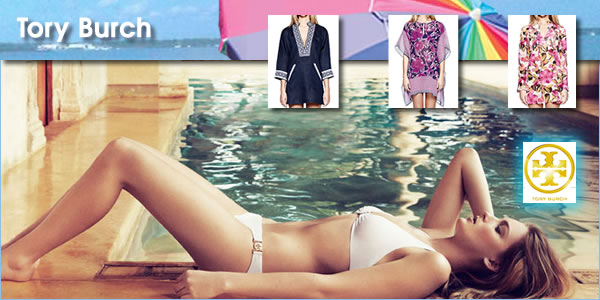 Tory Burch - 797 Madison Avenue - 38-40 Little West 12th Street
The prints here (for both clothing and accessories) are just waiting to be brought to the beach. This is a one-stop shop for spring, summer and swim chic.
Happy Vacation (wear sunblock!) and Happy Shopping!