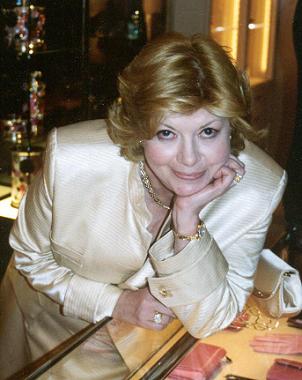 Forget raindrops on roses, whiskers on kittens and even Oprah - everyone's favorite things are obviously deeply personal. But sharing them is a true gift. New York, of course, is the world capital for unique gifts, dining and pampering experiences. From scents to chocolate, linens to lunch, you can count on the Big Apple to provide the unique and the classic.
So below, some of my favorite shops, dining establishments and retreats that I hope will become some of yours. And no, not all of them are clients!
Favorite Perfumerie:
Bond No. 9
(680 Madison, 897 Madison, 399 Bleecker and - of course - 9 Bond Street)
Makes divine scents of New York, currently offering thirty-nine women's, men's and unisex eaux de parfum, each named for and inspired by a New York City district or landmark. Experience Chelsea Flowers, Coney Island, or Bryant Park in candles or in the most delightful bottles ever. Take a city tour without leaving the store!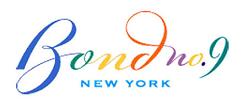 Favorite Chocolatier
Teuscher Chocolates of Switzerland
(61st and Madison, 620 Fifth Avenue, Rockefeller Center)
Who says chocolate and champagne can't go together? Champagne truffles from these jewel box boutiques make me weak in the knees. It's a truly addictive bit of luxury. Handcrafted, fresh from the Alps, these met in your mouth. They're a perfect statement gift for a hostess, loved one - or me!

Flowers to Die For:
Florisity Floral gallery and the floral boutique of Takashimaya
(1 West 19th Street and 693 Fifth Avenue, respectively)
Created by artist-turned-florist Katsuya Nishimori, both boutiques use botanicals and natural elements to create the most breathtaking arrangements. Think bamboo and dogwood combined with peonies and orchids in extraordinary geometrical sculptures.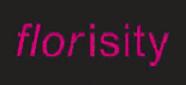 Chic Caterers
Astra by Charlie Palmer
(979 Third Avenue)
Gavin Murphy of Astra is my go-to guy to throw a bash in any venue, or in one of his own locations, with elegant precision. Whether your event is a private dinner party or an affair for 300, Astra will give you and your guests a unique experience.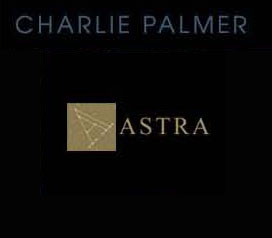 Best Stress Reliever
Spa Chakra on Fifth
(663 Fifth Avenue)
From hair services to facials to massages to peppermint manicures and pedicures, this spa is mega-menu of therapy. Perched above one of my favorite shopping streets, there is no better respite from the hubbub of the city than right here. Just breathe...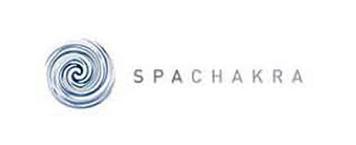 Divine Downtown Spa:
The Setai Club Spa, New York
(40 Broad Street)
You don't need to travel uptown to find a tranquil haven - The Setai Club spa features massages, skin therapies and unique customized services, some offered in private suites to allow Wall Streeters to revitalize in elegant surroundings.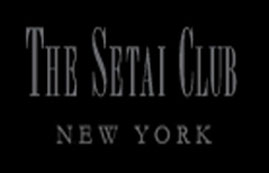 Best Linens
Le'ron
(750 Madison Avenue)
A luxury linen shop founded in 1910 by Charles and Margaret Forster as Salon de Trousseaux, Le'ron creates custom linens for the bedroom, bath and dining rooms, combining old world craftsmanship (including stunning embroidery) with easy care technology and extraordinary customer service. Still owned by the same family and celebrating its centennial this year!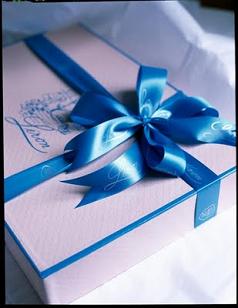 Best Lunch Spot:
The Garden in the Four Seasons Hotel
(57 East 57th Street)
The name has changed, and the restaurant remodeled for its 50th anniversary last year, but the ambiance remains perfect. Dominated by four 20-foot acacia trees, this restaurant/wine bar is intimate, chic and luxe.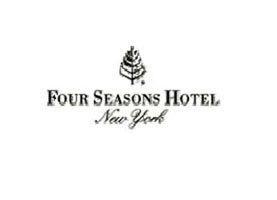 Favorite Dinner Spot:
Le Caprice
(795 Fifth Avenue, in the Pierre)
A place to see and be seen, London's Le Caprice has been faithfully recreated just off Central Park. The elegant monochromatic design sets a stunning background for a classic brasserie menu - with a touch of New York flair. Exciting and restful at the same time, a rare trick.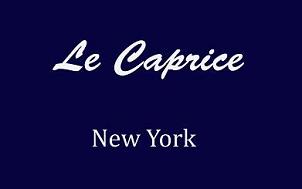 Best Pilates:
Erica Bloom Pilates Plus
(795 Madison Avenue)
Founded by former professional dancer Erika Bloom, who also has studied many holistic body methods including Klein, Alexander, Feldenkrais, and yoga, this studio combines the best of the mind/both training methods, customized to each client's needs. Private and semi private sessions are available. After just a few sessions, I'm already stronger and more flexible!

Best Vintage:
Roundabout
(31 East 72nd Street)
One of the best boutiques in the city, offering designer clothing at steep discounts in Upper East Side luxury. There is simply no better source for Hermes, Chanel and Armani.
Best Shoe Repair:
Leather Spa in the Plaza Retail
The world's greatest shoe and accessory brands - from Blahnik to Louboutin, Choo to Ferragamo -- trust owners Carlos and David Mesquita's 30 years of experience in repair and reconditioning. Formerly called Shoe Service Plus, they can work the same rebuilding and refinishing miracles on your shoes that Spa Chakra can for your body!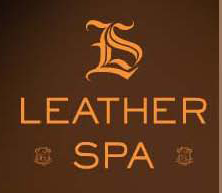 Best Place to Grab a Bottle of Bubbly:
Sherry Lehman Wine & Spirits
(505 Park Avenue)
Another veteran, family-owned establishment: founded in 1934 during the height of Prohibition, and still run by the Aaron family. This was the retailer who introduced Dom Perignon (among other quaffs) to the United States, and remains the place to purchase - and store - fine wines.


Couture Cleaners:
Madame Paulette
(1255 Second Avenue)
Fine couture, vintage, designer and bridal apparel require the ultimate care in cleaning and stain removal - so their owners contact Madame Paulette. For 50 years, this family-run business has worked with designers, dignitaries, celebrities and fine retailers to clean, repair and preserve the finest apparel.


Gloves we Love:
Sermoneta on Madison
(609 Madison Avenue)
Nothing feels as good as Italian leather gloves, and Sermoneta (fresh from the Spanish Steps) produces the finest - at a reasonable price given the craftsmanship involved in each pair. From designs that are both classic and innovative, to cutting to stitching, the company says at least 10 artisans work on its wares. These gloves are more than a warming accessory - they're a fashion statement in themselves.

Haute Hosiery
Fogal
(515 & 611 Madison Avenue and Barney's Main Floor - 660 Madison Avenue)
This Swiss company was one of the first importers of nylon in Europe in the 1930s, and has continued pioneering new materials and designs in stockings, tops and delicate lingerie, stocking up to 70 different colors of hose, socks an stockings.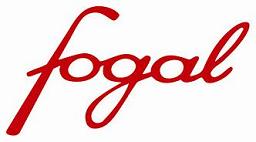 Distinctive Dining All-Time
Four Seasons
(99 East 52nd Street)
The power lunch here is legendary (for my midday pick, see below), but the Four Seasons' restaurant - my all-time favorite - is my oasis for dinner at the end of the day. On your way into the paneled Grill Room, check out the artwork (including pieces by Picasso, Pollock and Rauschenberg) and dine on American specialties with the freshest ingredients.


Distinctive Dining, Lunch
Brasserie 8½
(9 West 57th Street)
Nouvelle French cuisine meets fine art, as works by Henri Matisse and Fernand Leger add ambience to traditional brasserie salads, appetizers and main courses - some with a twist (jalapeño mayonnaise, anyone?)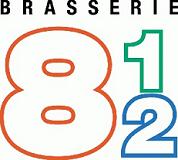 Distinctive Dining, Breakfast
Saint Ambroeus
(1000 Madison Avenue and 259 West 4th Street)
A slice of Italy on the Upper East Side. This pasticceria and confetteria, imported from Milan, offers cornetti, omelettes and the best coffee and hot chocolate in the city. Save a brioche for me!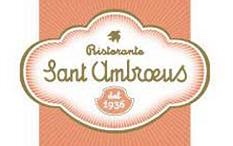 Of course, everyone will have his or her own favorites. The fun is in finding them. Happy shopping (dining and spa-ing)!