The middle of October can mean a number of things -- fall leaves, Halloween preparations and a cup of hot tea at the end of the day. For fashionistas, it means that we only have a few more weeks to get into shape for those holiday parties! Fitness, of course, should be a lifelong commitment, and New York has any number of shops to equip you properly for your sport of choice. Among my favorites:
 
For the Golfer: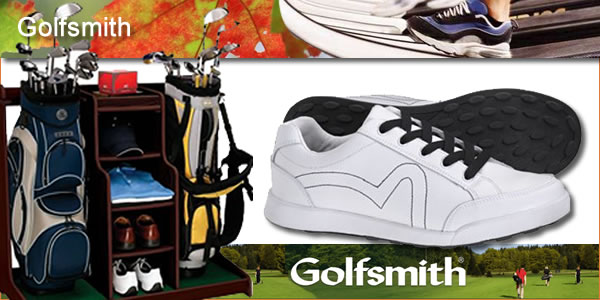 Golfsmith - 641 Lexington Avenue
From shoes to clubs to apparel to accessories, Golfsmith is the headquarters for all trying to master this intriguing sport. Note that unlike its suburban brethren, this shop is limited in some merchandise categories.
 
For the Tennis Enthusiast: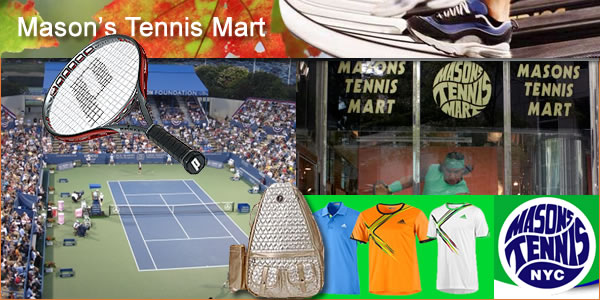 Mason's Tennis Mart - 56 East 53rd Street
This full-service boutique offers everything a tennis player could need, from equipment to footwear, including a shop for children -- and a 24-hour turnaround time for stringing your racquets. 
 
In the Running: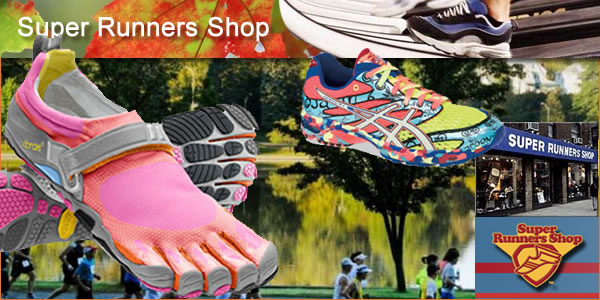 Super Runners Shop - Multiple Locations
With seven locations around the city, and a 33-year history, this shop knows exactly what to keep runners on the road (or the streets, or treadmill), including shoes, accessories and even anti-chafing dressings.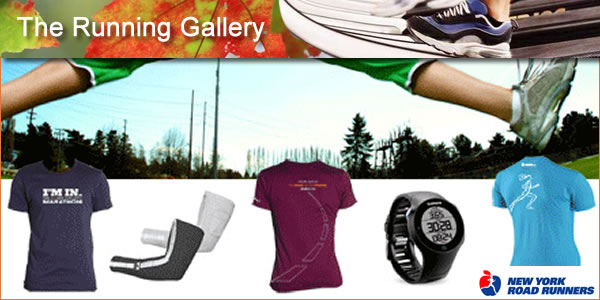 The Running Gallery - 9 East 89th Street
The store of the New York Road Runners Club (sponsor of the New York City Marathon), this is the place for all your official, and unofficial gear.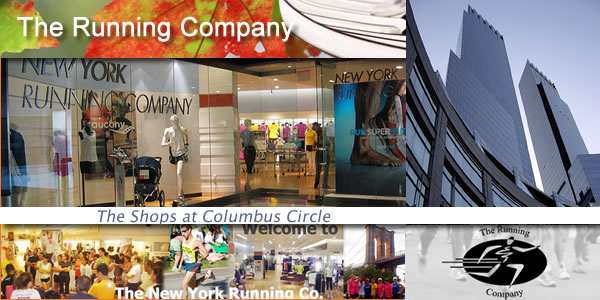 The Running Company - The Shops at Columbus Circle
Services include a video assessment of your gait to determine the right shoes, one-on-one attention, and even a complimentary bag check married with the latest products.
 
Hikers and Outdoorsmen: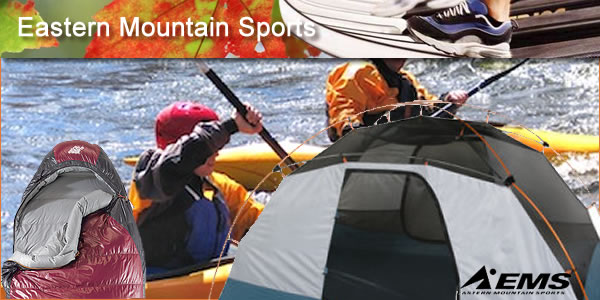 Eastern Mountain Sports - 530 Broadway - 2152 Broadway (new)
Camping equipment, clothing, rock-climbing shoes, kayaks and more -- if you're looking to get out of the city for the great outdoors, this should be your first stop!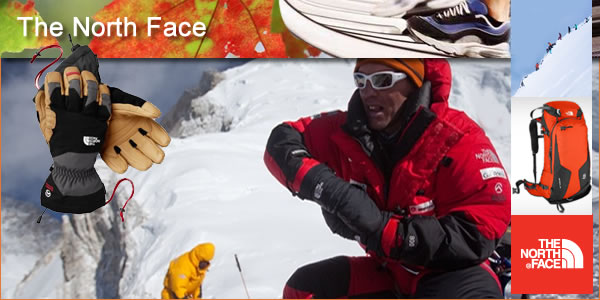 The North Face - 2401 Broadway - 139 Wooster Street
Apparel and accessories for all weathers and all sports, from snowboarding to hiking to biking.
 
Gym Rats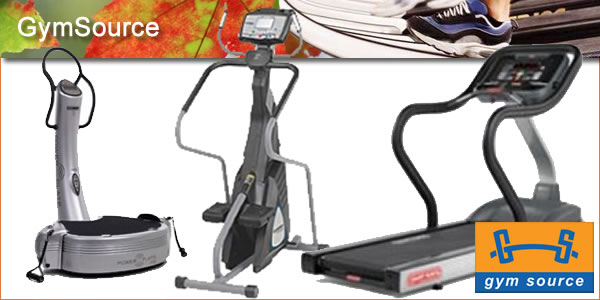 GymSource
For those of us who prefer to get fit in the great indoors, this store is heaven, offering the latest and most innovative workout systems, including treadmills, elliptical machines, resistance equipment, and the newest trend, vibration training. Your gym probably buys their equipment here, and so should you.
 
Yogis and Yoginis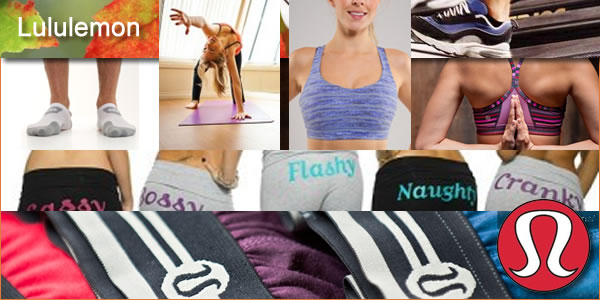 Lululemon - Multiple locations
This Canadian-born retailer manufactures and sells apparel for yoga, running and dancing, with a distinctive style.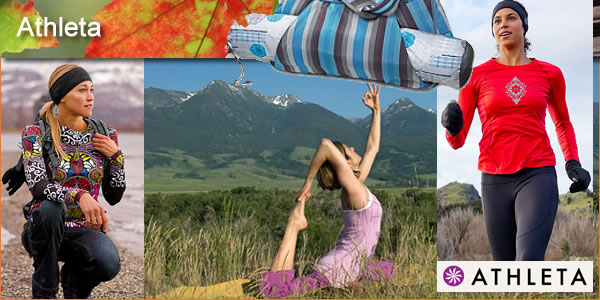 Athleta - 216 Columbus Avenue - 1517 Third Avenue
Gap's answer to Lululemon, Athleta offers yoga and fitness-oriented clothing, but also expands the mix to outdoor gear including footwear, jackets and sweaters.
 
Buy a Bike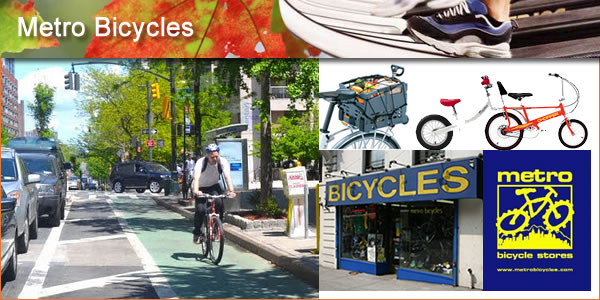 Metro Bicycles - Multiple locations
Six stores in Manhattan and one in Westchester offer more than just great rides -- you can buy parts, apparel, and accessories. Also a great place to have your bike serviced.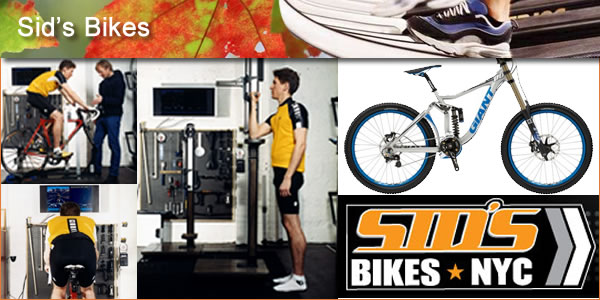 Sid's Bikes - 151 West 19th Street - 234 East 35th Street
For the serious cyclist. The shop has an amazing selection of bikes, a terrific repair shop -- and it's the only store in the city with certified fit technicians to make sure you buy the best bike for you.
 
Overall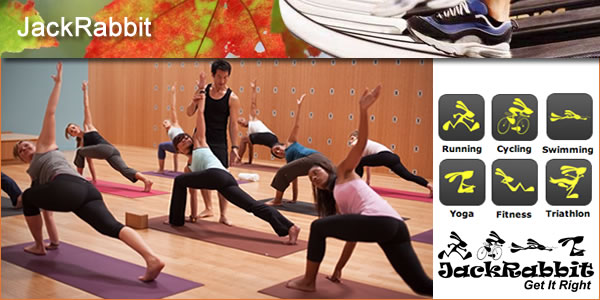 JackRabbit - 42 West 14th Street - 1255 Lexington Avenue - 140 West 72nd Street
Launched as a running and triathlon store, JackRabbit has expanded its focus to yoga and other sports. Coaches will help ensure a safe and effective journey to fitness!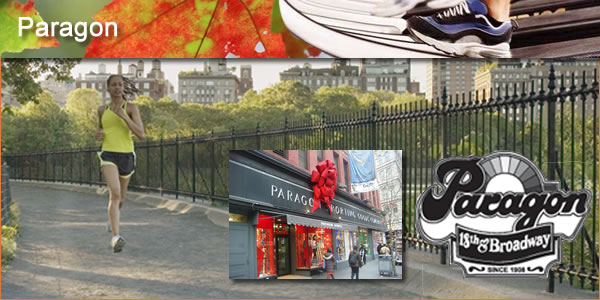 Paragon - 867 Broadway
Name the sport, and Paragon will have the right apparel, footwear and gear to keep you safe, comfortable and fit. It's a department store of sports!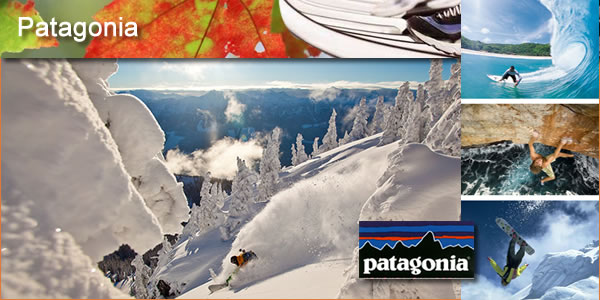 Patagonia - 101 Wooster Street - 426 Columbus Avenue
Even the non-enthusiast can enjoy walking around these stores to consider all the different sports it serves from surfing and fly-fishing to snowboarding.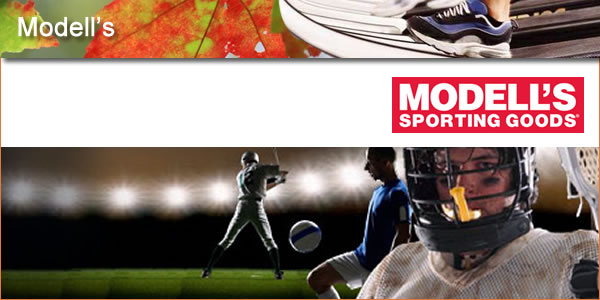 Modell's - Multiple locations
Everyone's first stop for apparel supporting our favorite teams, Modell's also has tons of equipment so you can play your own sports, including bowling balls, basketball hoops, ice skates, hockey sticks, etc.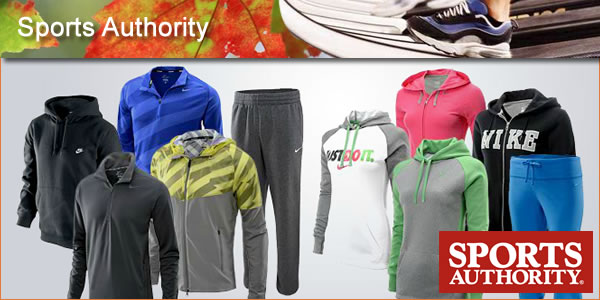 Sports Authority - 636 Avenue of the Americas - 845 Third Avenue
The very definition of a sports superstore, these shops have pretty much everything, including sports and sports-inspired apparel (and UGGs), team merchandise, large and small equipment, and accessories.
Almost here: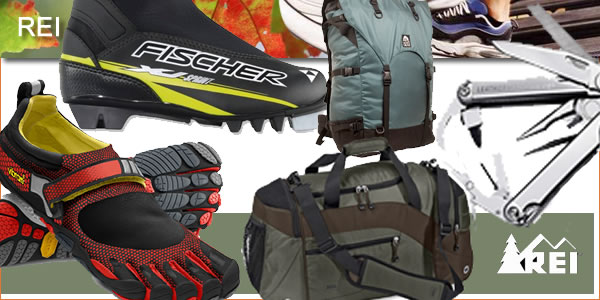 REI - 295 Lafayette Street
At last! This superstore, officially opening in November, gives us city dwellers the same selection of camping, cycling and snow sports equipment and apparel as our suburban friends.
 
Cooler temperatures are no excuse to sit around -- visit one of these stores and Fall into Fitness!
Happy Shopping!