The commencement ceremonies are done, you (or your children) are done with college and/or graduate school, and it's time for the next big adventure: Getting a job! And that means additional investments in the clothing and accessories that will give employers the right impression from the first interview on, and then equipping your first home. Whether the grads are seeking a career on Wall Street, in high-tech or the arts, following are some shops that will ensure they look their best:
The Interview Suit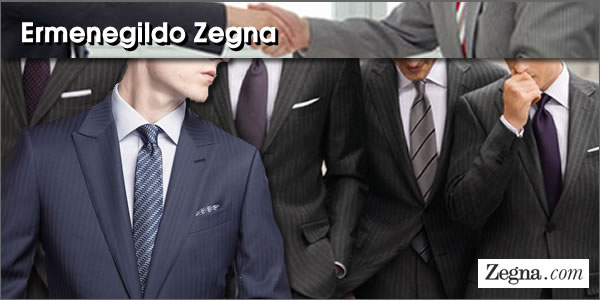 663 Fifth Avenue
The ultimate statement of style for a young man starting out - or any man, really. Just feel more confident as you begin your career!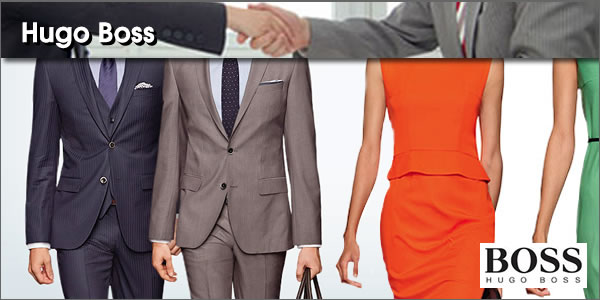 Hugo Boss - Multiple locations
Thought of as a men's retailer, Boss also does great suiting for women, with cuts that radiate power. Outfit yourself from head to toe in pure professional style.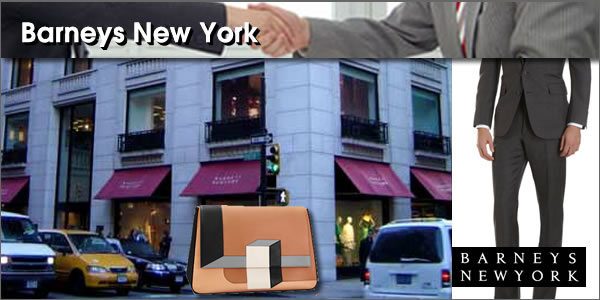 Barneys New York - 660 Madison Avenue
The one-stop shop to outfit and equip your young professional. The quality, the cutting-edge designers, and the service are top notch.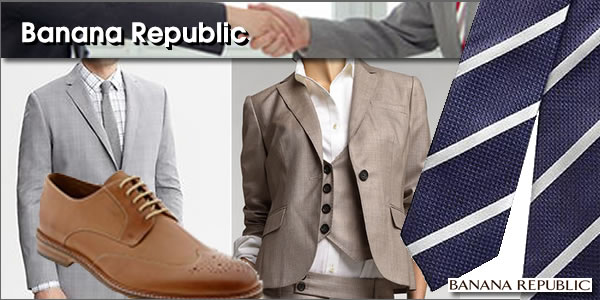 Banana Republic - Multiple locations
Great suits for men, great chic for women, at prices that strike the balance between quality and paying your student loans!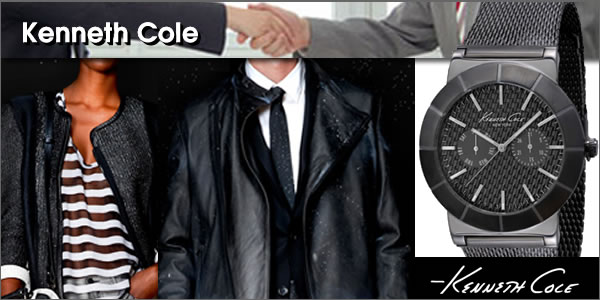 Kenneth Cole - Multiple locations
Get the full look here: from stylish clothing to shoes, bags, watches and more - in the quintessential American success story. (Read it on line.)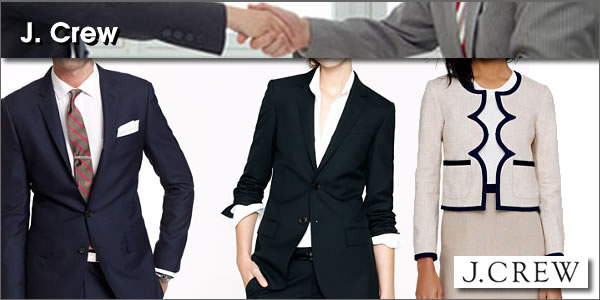 J. Crew - Multiple locations
Best known for its casual apparel, J. Crew offers separates for men and women that can easily be combined to create suits that are perfect for the workplace.
Proper Pumps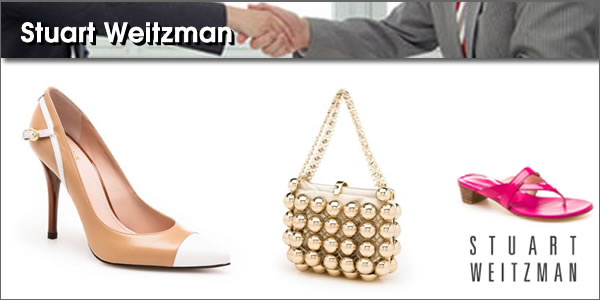 Stuart Weitzman - Multiple locations
We all need classic pumps for interviews and events - once you have the job, you can expand your wardrobe with some of the dress and casual sandals and more, as well as bags and accessories.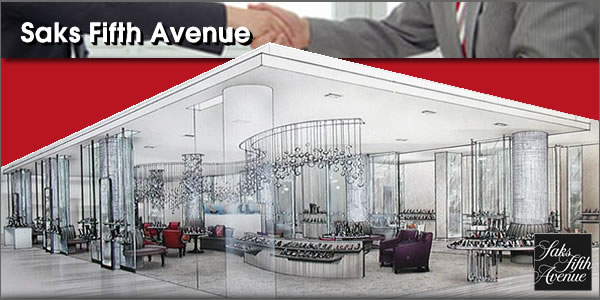 Saks Fifth Avenue - 611 Fifth Avenue
The newly created shoe floor (which the store proudly proclaims has its own ZIP code), has an express elevator, private rooms, and one of the best selections of the best designers in any city anywhere!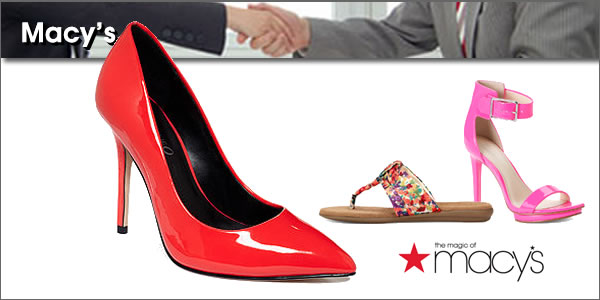 Macy's - 151 West 34th Street
On a budget? Find a huge selection from Steven Madden, Nine West, Coach and more at the legendary flagship, which also expanded its offerings as part of a renovation.
Bags and Briefcases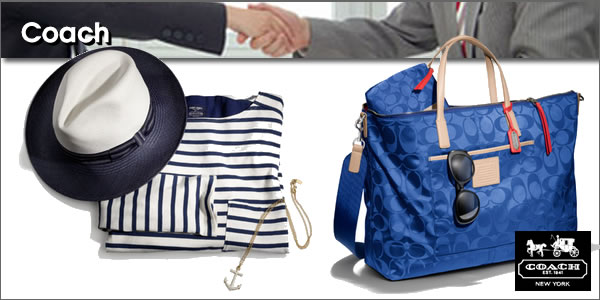 Coach - Multiple locations
For generations, Coach has been the destination for that first good briefcase, purse, wallet and other leather accessory. The reason: classic designs and great quality that stand the test of time. But there's also a line of more casual goods that are great for weekends, too.
For the Flat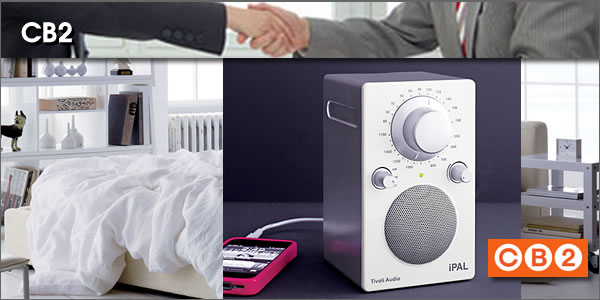 CB2 - 451 Broadway - 979 Third Avenue
Crate & Barrel's younger brother offers contemporary pieces at price points that allow grads to start out with style.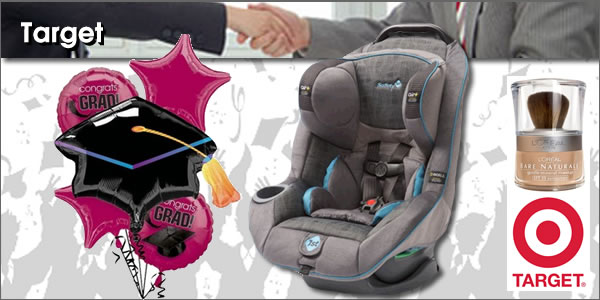 Target - 517 East 117th Street
Let's face it - there's no place better for the necessities of life, such as affordable table settings, cleaning items, electronics and even some kicky décor. I dare you to walk out of this megastore with only the items you planned on buying!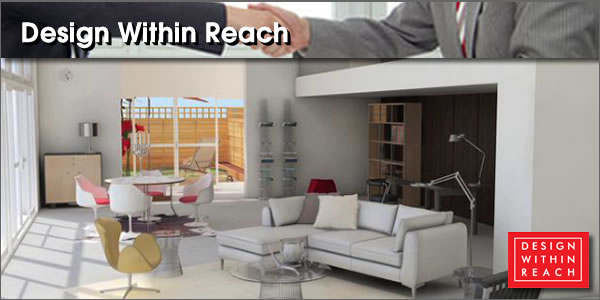 Design Within Reach - 903 Broadway - 110 Greene Street - 27 East 62nd Street
On the other hand, if your grad has a trust fund - or a great Wall Street job lined up, DWR has a terrific selection with clean lines that seems straight out of Mad Men.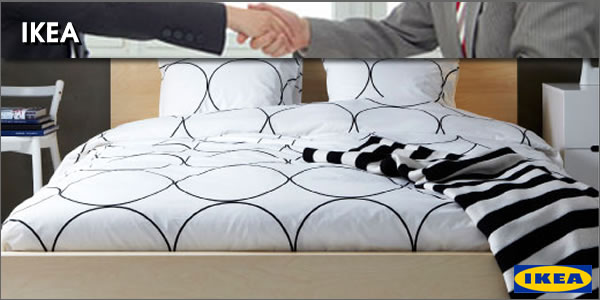 IKEA - Multiple locations
Known for inexpensive, but sturdy and stylish furniture, but your grad going out in the world (we hope) will love this for the affordable dishes, glassware and more.
Congratulations, Good Luck and Happy Shopping!