After looking back at trends from 2011 in my last blog, it's time to look ahead -- my hopes for shopping around the city in 2012. Here are some retail events I'd like to see in the year(s) ahead. Some are more likely than others, but the holidays are a time for dreaming, aren't they?
Nordstrom and Walmart Make A Deal.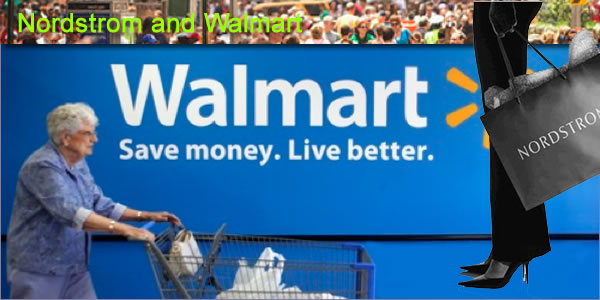 Two very different retailers, both looking for New York City sites for years, and both wanted by shoppers looking for their goods and services. We've all heard multiple rumors -- Nordstrom to Columbus Circle or Hudson Yards, Walmart to East New York or lower Manhattan. Each will remake retail in whatever area they finally select. So decide, already!
Harrods Comes to New York.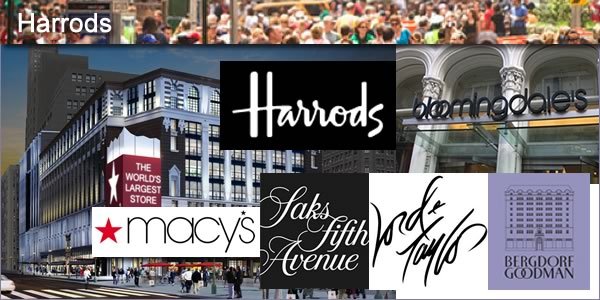 Another case of years of rumors, but no action -- yet. Yes, we already have such amazing department and fashion stores as Bloomingdale's, Macy's, Saks, Lord & Taylor and Bergdorf. But the greatest city in the world needs all of the great retailers in the world, and that means Harrods. Just the food hall alone will keep us coming back for weeks...
More dining around Herald Square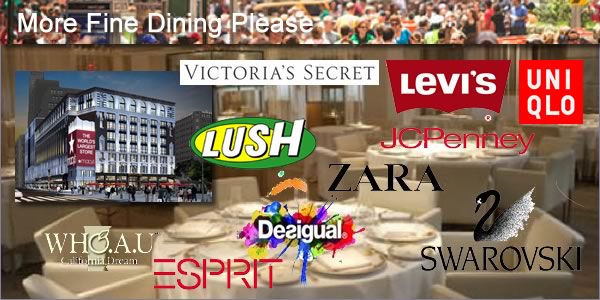 The area around Macy's is a shopping haven -- besides our beloved department store, we have such very different shops as Desigual, Victoria's Secret, Esprit, Zara, Uniqlo, Levi's, Who.A.U., Swarovski, Lush and JCPenney. What we don't have is sufficient fine dining for shoppers. The diners and fast food in the area are fine for a quick bite, but I'd love to see some restaurants pioneer white-tablecloth options for an internationally famous retail district.
51 Million Visitors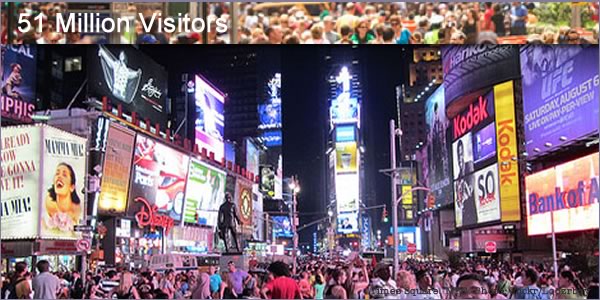 Earlier this month, New York City welcomed its 50 millionth tourist in 2011, the first time we've hit this milestone, and a year ahead of Mayor Bloomberg's predicted schedule. In fact, Bloomberg said, we'll have 50.2 million visits by the very end of the year. That's a lot of shopping, dining and sightseeing -- and all we want is more!
Retail announcements from Hudson Yards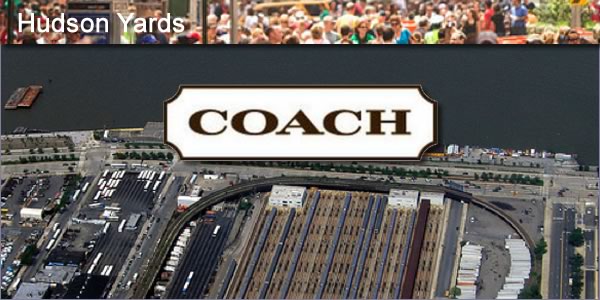 As a real-estate professional, I'm anxious to see what's going to transpire there. But as a New York fashionista, I'm dying to see what types of stores will eventually call the way West Side home -- is this where Nordstrom or Walmart will go (see above)? Will it be high-end, likely given Coach's recent lease, or service-oriented? What new names will stake their claims?
Healthy competition between the World Trade Center and World Financial Center.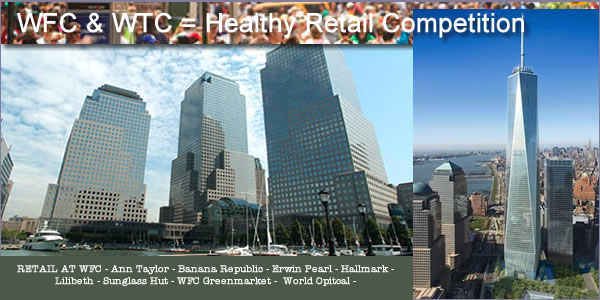 The new WTC retail site is well under way, and the WFC has been renovating its stores. Lower Manhattan truly is back, and the creation of new retail districts is a joy to watch.
The Second Avenue subway construction continues apace.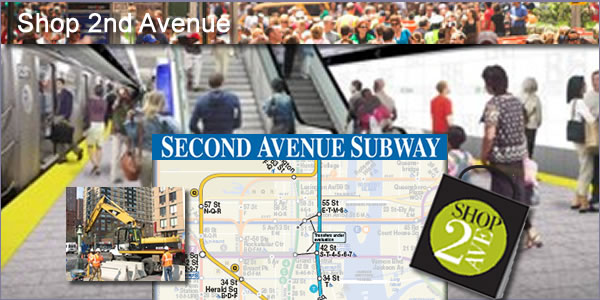 As an East Sider, I'm looking forward to greater ease of getting around. And more transit means more people able to reach the stores and restaurants on the avenue and side streets, which we all hope will make up for the business lost during the inconvenience of construction.
All of you to have a healthy, happy, and fashionable 2012!
Thank you, my Faithful Shoppers, for reading, for the feedback, and for the suggestions.
Happy New Year and Happy Shopping!