Being a fashionista need not entail a multimillion-dollar fortune. Style comes at all price points, and our Labor Day edition will focus on some of the more affordable stores in the city - allowing all of us to indulge in some of the latest styles, and still pay the mortgage!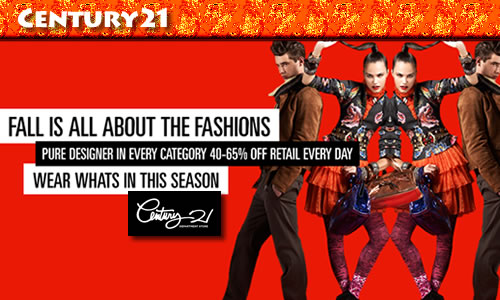 Century 21 - 22 Cortlandt Street
You never know what you'll find at this multi-level downtown department store - from Dolce & Gabbana to Banana Republic. But it's fun looking!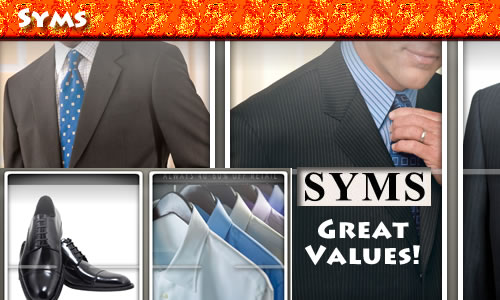 Sym's - 400 Park Avenue - 42 Trinity Place
Their saying is true, "an educated consumer is their best customer." Men's, women's and children's clothing, sometimes up to 90% off retail.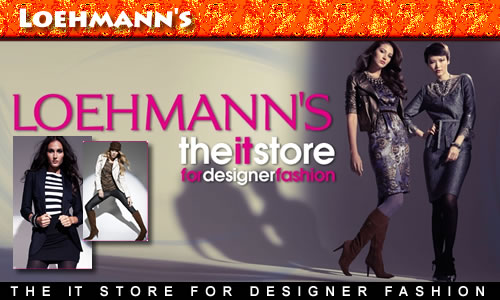 Loehmann's - 101 Seventh Avenue
Now more than 87 years old, this Brooklyn-born legend offers apparel and accessories for the entire family, from 30% to 65% off. I head straight for the Back Room to see what fine designers can be found.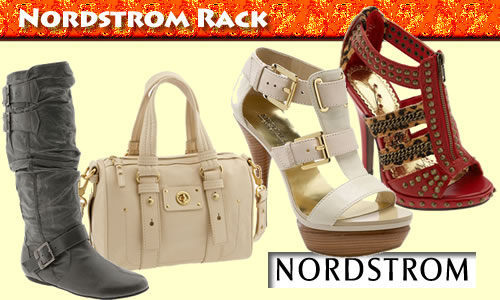 Nordstrom Rack - 60 East 14th Street
The new kid in the neighborhood, this store continues the upscale Nordstrom's plan to reach all price points.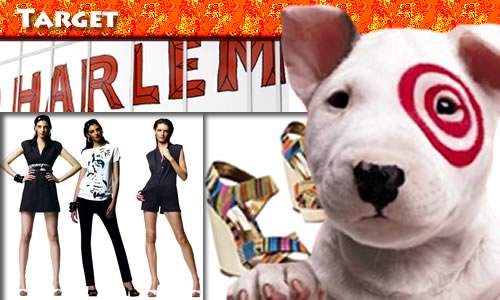 Target - 517 East 117th Street
Yes, it's a department store that sells everything, but its basic items, from apparel to electronics to housewares, can't be beat. At last Manhattanites have the same advantages as the suburbanites!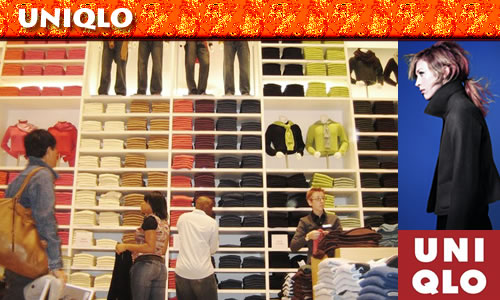 Uniqlo - 546 Broadway
Also coming soon to Midtown, this Japanese retailer offers international style, good quality, and great pricing.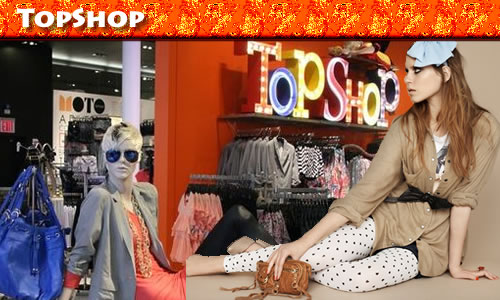 TopShop - 478 Broadway
Clothing, shoes, accessories, make-up - British style meets New York savvy for a lot less than the major designers uptown.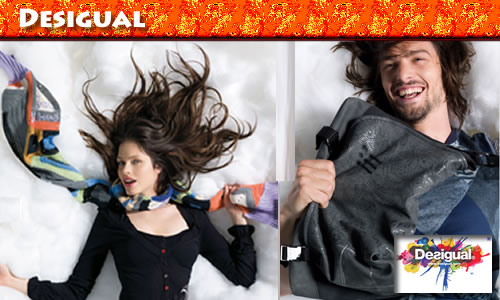 Desigual - 594 Broadway - 362 Fifth Avenue
From Barcelona to Broadway and beyond, this store's colorful designs and patterns are a more affordable alternative to designer knits.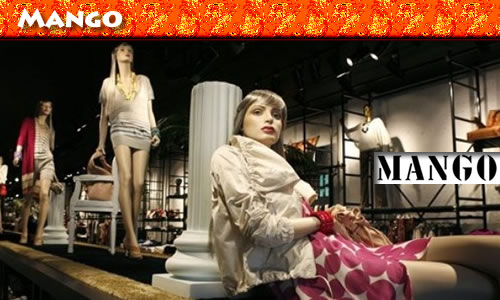 Mango - Multiple locations.
Also a Spanish company, Mango focuses on completely attiring the young urban woman from work to play to evening - with their own exclusive, purse-friendly designs.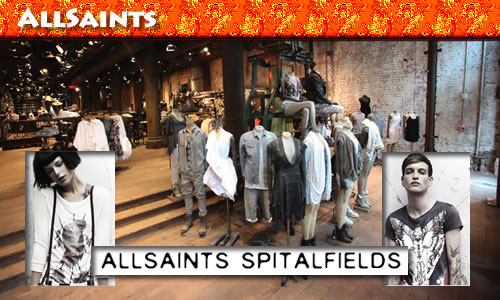 AllSaints - 512 Broadway
Another British import, this chain offers everything affordably fashionable for men, women, children, and the home.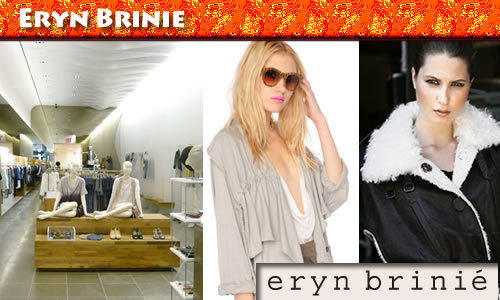 Eryn Brinie - 501 Broadway
Combine European chic, New York energy and flawless fit, and you'll have spectacular style at far less cost than uptown boutiques - think a perfect blazer for under $200!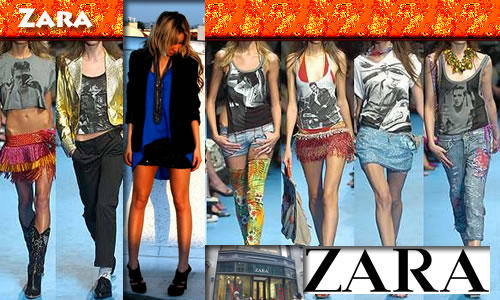 Zara - Multiple locations
Looking for the latest runway styles at a great price? Zara adapts high fashion for men, women, and children at its own factories.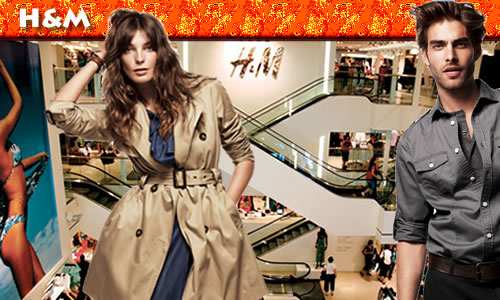 H&M - 10 locations in Manhattan
Perhaps the headquarters of affordable, up-to-the minute fashion, with periodic collections from some of the world's great designers.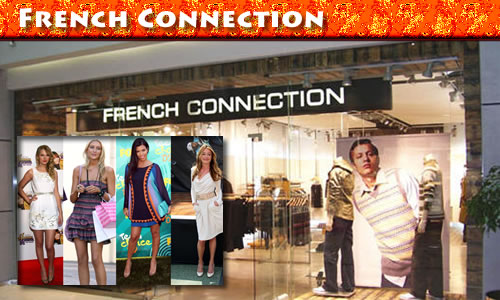 French Connection - 435 West Broadway - 700 Broadway
British-born but now a global phenomenon, French Connection offers fashionable apparel, jewelry and accessories for men and women - with a great selection under $100.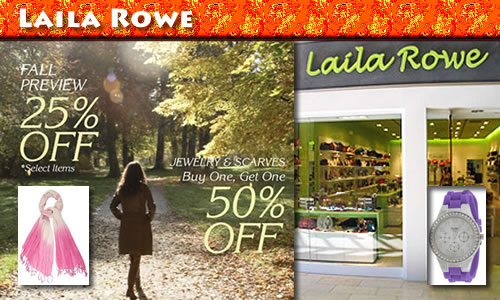 Laila Rowe - Multiple locations
Accessories with flash for little cash. It began with jewelry and now offers scarves, footwear, rain gear, hose and apparel.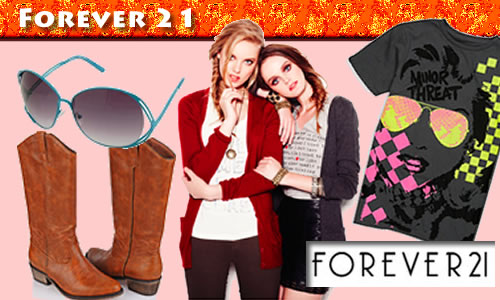 Forever 21 - 1540 Broadway - 50 West 34th Street - 578 Broadway - 40 East 14th Street
The spectacular new Times Square flagship offers four jaw-dropping levels of men's and women's apparel and accessories that are of the moment - and kind to your wallet.
Shop carefully, and you can get this season's must haves at a price you won't regret tomorrow.
Happy Shopping!