I've often said that New York is the retail capital of the world, and that no international shop or designer is truly global without a location here. But we also have a number of shops that are ONLY here, stores that are part of the fabric of the city, and that really wouldn't be right anywhere else.
So, following are some of my favorite one-hit wonders, stores that are uniquely New York: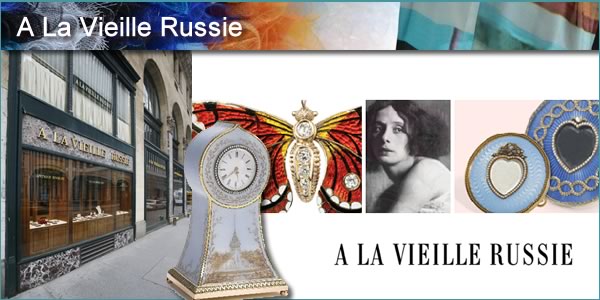 A La Vieille Russie - 781 Fifth Avenue
Lovers of Faberge, fine jewelry and other works of art need look no further than this treasure of a store, established in 1851. Kings have shopped here, and so should you!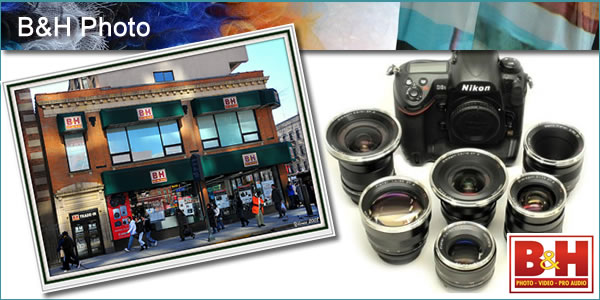 B&H Photo - 420 Ninth Avenue
This 70,000-sq.-ft. superstore offers cameras and audio/video equipment for users at all levels, from rank beginners to pros. The selection is amazing, the prices are great, and don't be surprised to see one of the great professional photographers of the world standing next to you!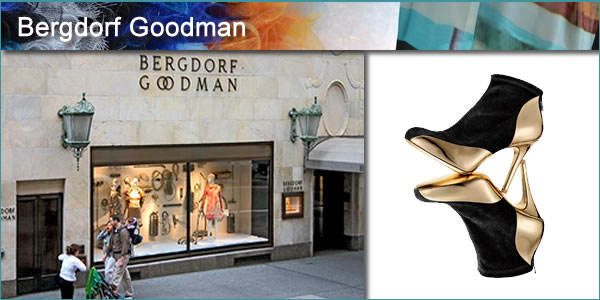 Bergdorf Goodman - 754 Fifth Avenue
The first couturier in the United States to sell ready-to-wear, located on the former site of a Vanderbilt mansion -- from its pedigree to its haute merchandise to its ultra-luxe service, there could only be one Bergdorf's.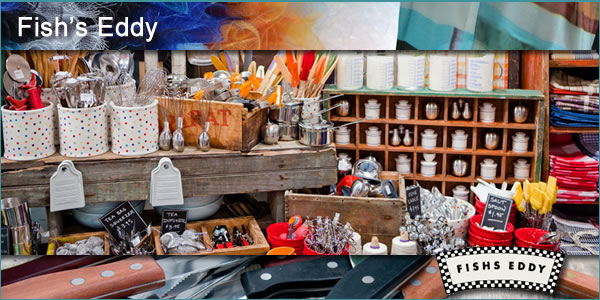 Fish's Eddy - 889 Broadway
Unique, commercial quality dinnerware and glassware, linens, serveware, etc. You never know what you'll find here -- glasses from one of the world's great hotels, glove molds, and amazing gifts.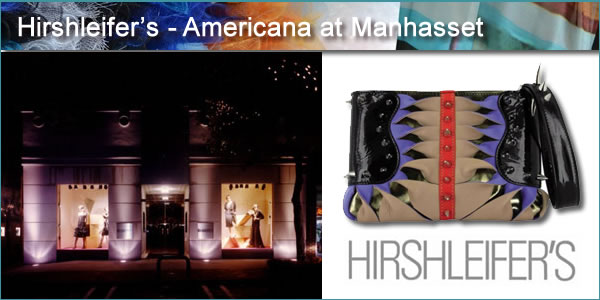 Hirshleifer's - Americana at Manhasset
Worth the trip out to Long Island. This store of luxury shops presents one of the best-edited presentations of all things chic. Find boutiques for Versace, Chanel, J. Mendel, Jimmy Choo, and Brunello Cucinelli, as well as presentations of Balenciaga, Pringle, Cavalli, St. Laurent, Loree Rodkin, and Sevan among others.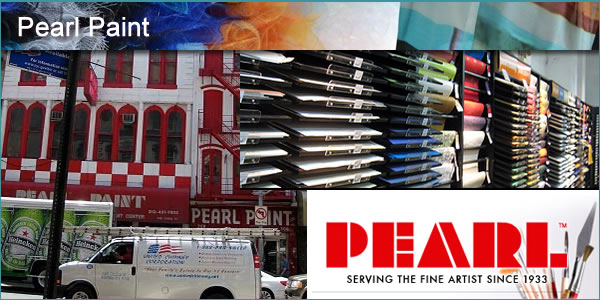 Pearl Paint - 208 Canal Street
The "world's largest discount art supplier" is the headquarters for all the painters, cartoonists and sculptors, among others in your life. The store specializes in bringing in the newest materials to make beautiful things.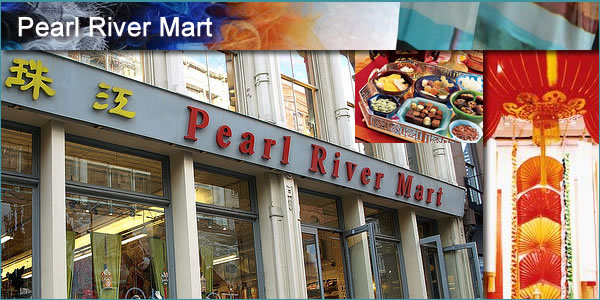 Pearl River Mart - 477 Broadway
The first Chinese American department store (celebrating its 40th anniversary), this shop sells true Chinese crafts and craftsmanship. From tea to furniture to musical instruments to herbs and beauty aids, it's a touch of China in New York City.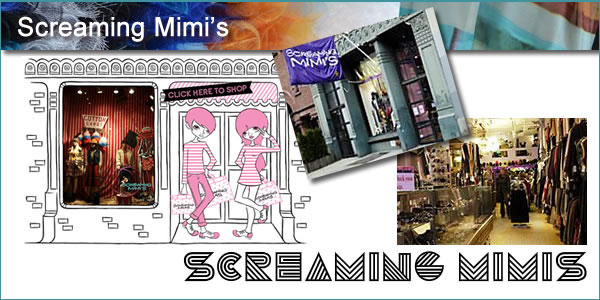 Screaming Mimi's - 382 Lafayette Street
Everything old is new again at this legendary vintage shop. With a vast selection of apparel and accessories at great prices, a true fashionista can put together a completely new look with items that are decades old!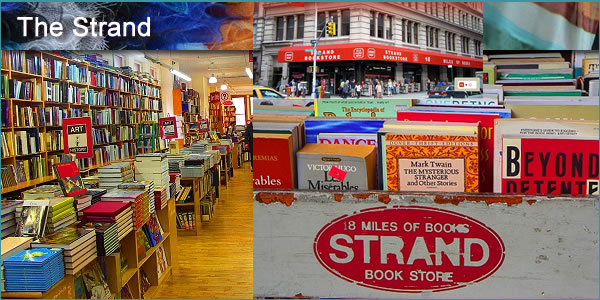 The Strand - 828 Broadway
There are many unique bookshops in the city (as you can see in the March 3, Faithful Shopper) , but I keep coming back to this beloved landmark. It has become a symbol of this city's bibliophilia.

And because there's only one "World's Largest Department Store":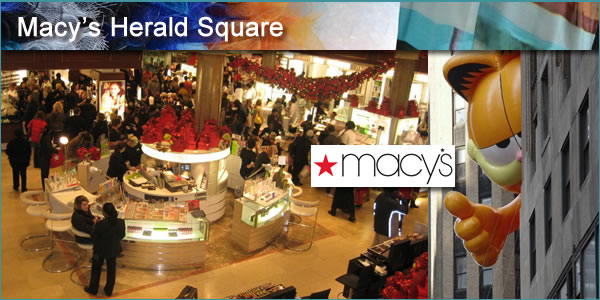 Macy's Herald Square - 563 Fifth Avenue
Yes, this is definitely cheating -- Macy's is now a national retailer. But as good as they are, none of the branches match the size, selection, and sheer romance and nostalgia of the Herald Square flagship, which is larger than most regional malls. And it has my favorite parade.
Visit these and remember that New York is home to the unique!
Happy Shopping!