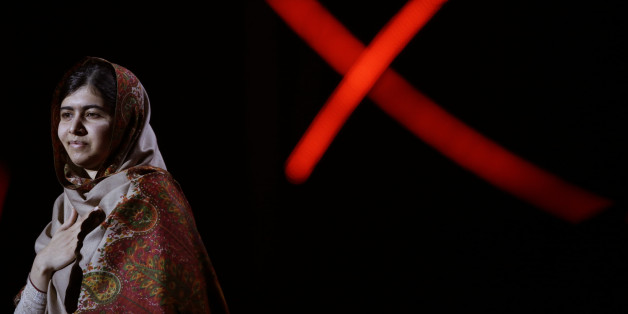 The decision by Pakistani authorities to secretly acquit eight of the 10 alleged terrorists arrested a few months ago amid much fanfare for shooting Nobel laureate Malala Yousafzai reflects the country's lackadaisical attitude in dealing with its terrorist menace.
Pakistan's military and civilian government remain unwilling to change priorities and actually prosecute and punish jihadists. Officially both civilian and military leaderships have linked terrorist attacks to Pakistan's traditional enemy, India, and conspiracy theorists appear on national television as if on cue to argue that almost every attack is part of a foreign-backed campaign to destabilize nuclear armed Pakistan. Not long ago, some in Pakistan claimed that Malala was a CIA agent.
Last month, Sindh police arrested four men involved in the attack on a bus in Karachi carrying members of the Ismaili community, a Shia sub-sect. These suspects directly or indirectly belonged to different Islamist networks, with the Islamic State at one point claiming the attack. Instead of holding Islamists responsible, the initial official response from the chief minister of Sindh was that the government is looking into India's involvement in this carnage. It is almost as if Pakistan's government wants to absolve jihadists just to cling to its traditional view on what threatens the country.
Although Pakistan is facing a major challenge from different jihadi outfits, the country's successive governments use it as excuse to target political movements working for rights for minority ethnic groups like the Baloch and Muhajirs. Before the Ismaili bus attack, an operation was launched against the Karachi-based Urdu-speaking Muhajirs (post-partition Muslim migrants from India and their descendants) in Pakistan's southeast. The military continues to fuel a much-publicized military campaign against Taliban and other jihadi terrorists in Pakistan's northwest that has proceeded haltingly.
After December's attack in Peshawar on a school left more than 130 children dead, Pakistani authorities vowed that they will now fight extremists carrying out terrorist activities. A military operation in the commercial hub of Pakistan, Karachi, quickly diverted into a campaign against Muttahida Qaumi Movement, the Muhajirs' secular party that has dominated the city politically since 1985.
For the Pakistani military, India and ethnic dissidents have always been the main enemy rather than the jihadists whom they nurtured for years before and even after 9/11. The operations against jihadists soon after the Peshawar attack were the army's response to international pressure, as well as to domestic reactions that followed massive killings of Pakistani civilians. The latest attack on the Ismailis is the most dastardly attack since the lull in largescale terrorist activity following the Peshawar school attack.
It seems that Islamist terrorists in Karachi were able to organize such an attack because of the space created by the military's misplaced priorities. While the law enforcers pursued political dissidents, they failed to identify and neutralize the Islamist terror networks operating in the city.
Karachi is Pakistan's largest port. Its population of around 23 million people faces an electricity and water shortage, which has been aggravated by the perennially disturbed law and order situation. Violence and governmental neglect have stalled investment in the city's infrastructure. The city has no local government and citizens must approach provincial and federal legislators even for local issues. According to the Wall Street Journal, as of 2014, the Taliban have a strong presence in the outskirts of Karachi, controlling roughly one third of the city. Karachi's citizens are forced to pay extortion money to various gangs; Squatting and orchestrated land grabbing by internally displaced persons from northern Pakistan have established ethnic Pashtun ghettos that are easier for the Taliban to penetrate on the basis of shared ethnicity.
The federal government promised to eliminate terrorism and crime from the city, but on March 11, paramilitary forces raided the MQM headquarters instead. They recovered and confiscated the arms, which according to party officials were there due to imminent danger and threats from the Taliban and other extremists groups. The paramilitary force accused the MQM of acquiring these weapons from NATO containers, which were destined for ISAF forces fighting against Taliban in Afghanistan. The U.S. State Department, however, has categorically denied arms missing from shipments going through Karachi.
The recent escalation of military operations against ethnic minorities have been accompanied by official claims that India's intelligence service Research and Analysis Wing was sponsoring terrorism in the country. But the arrest of Saad Aziz proves the real threat to Pakistan continues to come from jihadi groups that Islamabad simply does not want to accept as a homegrown threat to national security.
For the last 40 years, Pakistan has been backing jihadis to counterbalance its regional rival India. After the U.S. drawdown from Afghanistan, Pakistan's military establishment has serious apprehensions that India might spur nationalist sentiments among the restive Baloch and Muhajir populations in her favor. Hence, Pakistan is moving back towards its 1990s' policies of keeping the jihadis close to safeguard its interest in the region.
Pakistan's establishment should realize that singling out political leadership of different ethnic minorities will not help Pakistan in countering the terrorist menace. The myopia of Pakistani military and civilian leaders is fueling ethnic division in society while ignoring the threat from religious extremism.
If Pakistan has to progress, no one has better advice than Malala herself: "There should be no discrimination against languages people speak, skin color or religion. There should be equality in our society that does not give a person (a reason) to pick up guns."
PHOTO GALLERY
Taliban Gunmen Hold Hundreds Hostage At Pakistan School