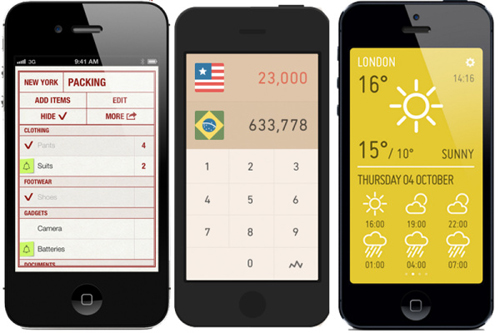 At Fathom, we're all about mixing the practical with the inspirational. And when it comes to travel planning, we get equally as excited using high-tech maps as we do handwriting (analog!) postcards.
With that in mind, we present the 24 Best Travel Apps that help us pack our bags and see the world.
Map makers, route planners, packing list, emergency and social calls: We anticipated your every on-the-road need. You will already know some of these. You will come to love all of them.
Now start the download.
PHOTO GALLERY
24 Travel Apps to Download Right Now
Fathom reinvents the travel website by mixing inspiring stories and practical destination guides with the best travel resources and products. Follow Fathom on Twitter, tell us about your travels on Facebook, and sign up for our weekly wanderlusty newsletter.