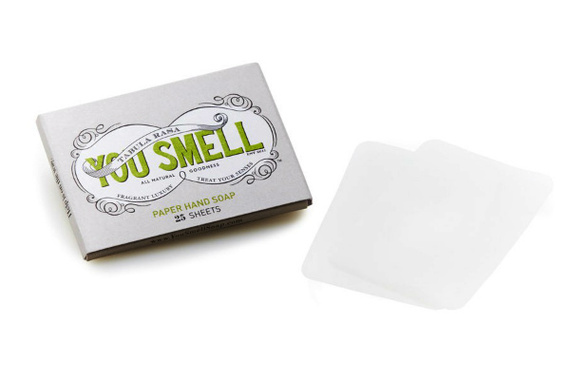 By Berit Baugher for Fathom | It's a new year, and you've resolved to travel smarter and to clean up your act. Too bad it's also flu season, enemy of travelers everywhere. Travel germ-free with these seven Fathom-approved finds to safeguard your vacation.
1. You Smell Paper Soaps
Portable fragrant paper soap sheets that are smaller than a business card and made without sulfates, parabens, phthalates, or other icky-sounding chemicals.
2. EO Sanitizing Wipes
Wipe down tray tables and door handles with a travel-friendly pack of antibacterial wipes.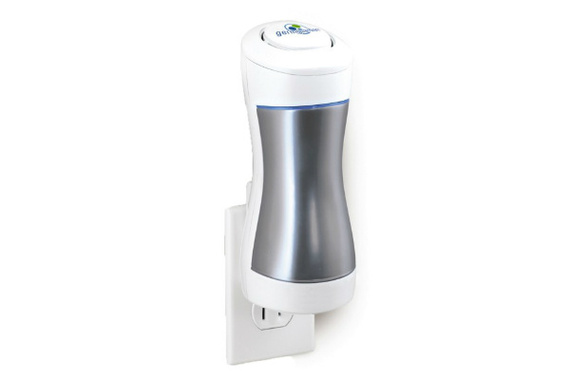 3. Germ Guardian
We'd like to think hotel rooms are cleaned from top to bottom, but who are we kidding? For insurance, we'll pack this plug-in air purifier, which claims to eliminate 98% of airborne germs.
4. Miists Hand Sanitizer Spray
An alcohol-free, natural, moisturizing, and conditioning spray that works on everything from hands to ATM machines.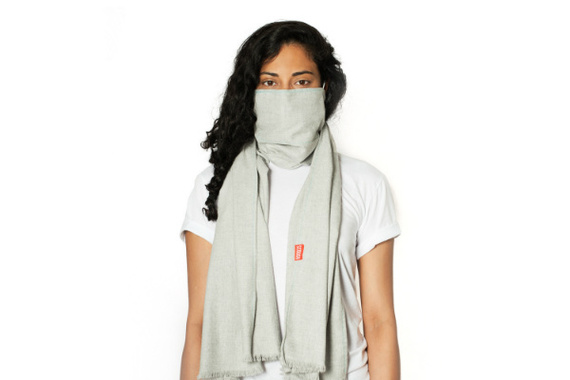 5. Jasper Scough
We're not sure what to make of this one. More than a mere scarf, this flannel weapon wards off winter germs and nasty pollution. How? The scarf is equipped with an activated-carbon filter, the kind used by the military to protect against chemical warfare. Seriously, people. Seriously.
6. Earloop Mask
Another face protector! We'll channel our Japanese pals (and ignore the sniggers of everyone around us) with a nose and mouth face mask. It may not be discreet, but it will ensure a safe and healthy trip. And remember: You are what you breathe.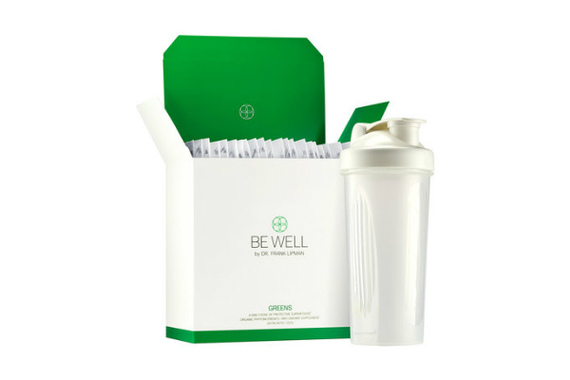 7. Dr. Lipman's Greens
Celebrity favorite and Fathom contributor Dr. Frank Lipman has a line of travel-friendly products and supplements, like this immune system booster: a powder packet of superfoods, probiotics, and micro-algae. Mix into a glass of water anytime, but especially before a flight.
Read more on Fathom: 2014"s 10 Most Transporting Books, TV Shows, and Movies , 5 Big-Ticket Toys for Living Large , 6 Black & White Finds for Your Beach Getaway
Berit is an editor at Fathom. You can follower her on Instagram, Pinterest, and Twitter. She travels for sweets and beautiful design.