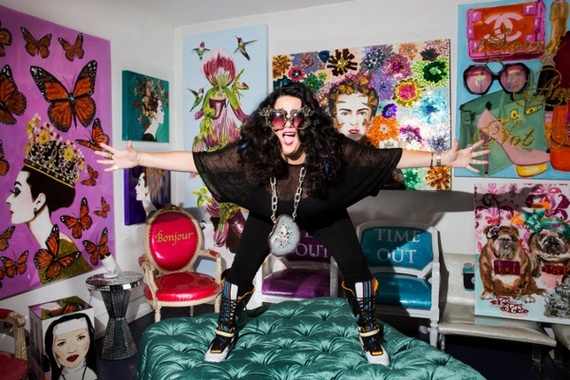 By Ashley Longshore for Fathom | Her paintings of Kate Moss as a nun and Audrey Hepburn in a bouquet have attracted many fans and were featured in the launch of Preserve.us, Blake Lively's new site. Artist Ashley Longshore gave us a play-by-play of her best wild and crazy day in New Orleans.
NEW ORLEANS – Wake up with a fresh juice at Superfood Bar (4113 Magazine St.; +1-504-891-7733) – I alternate between coconut water, green juice, and the tropical smoothie -- and walk around Audubon Park (6500 Magazine St.; +1-800-774-7394) to see birds, wildlife, and Uptown mommies parading in their Lululemon finest.
Pick up a croissant or an iced latte at La Boulangerie (4600 Magazine St.; +1-504-269-3777) and marvel at the delicious treats on display. Those dessert cases were shipped over from France.
CeCe Shoe at MIMI (5500 Magazine St.; +1-504-269-6464) has the best shoe shopping in New Orleans. Designers include Jimmy Choo, Sophia Webster, and Charlotte Olympia, whose newest collection was inspired by Frida Kahlo, one of my favorite subjects.
Stop by my studio showroom, Longshore Studio Gallery (4848 Magazine St.; +1-504-458-5500), and I'll give you an up-close look at my latest paintings and bedazzling skills.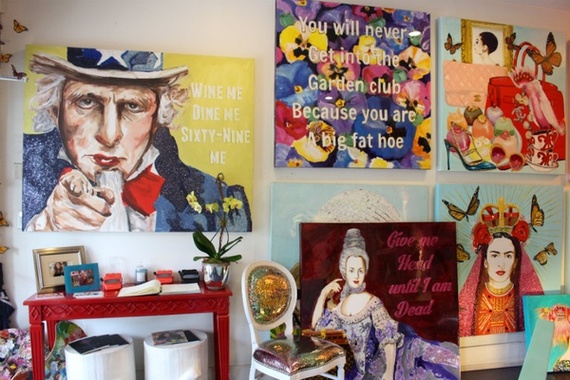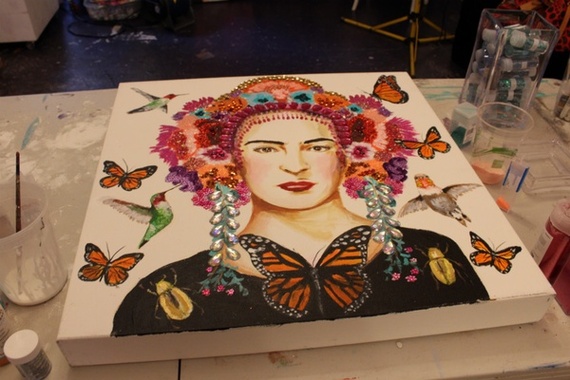 Tisa's Beauty Bar (5421 Magazine St.; +1-504-891-8992) is the place to freshen up before a boozy Friday lunch. Everything she does is amazing! She can make you look like a star.
Galatoire's (209 Bourbon St.; +1-504-525-2021), with its gorgeous downstairs dining room and renowned Creole cooking, is the best of New Orleans' historic restaurants. I like to text my favorite waiter ahead of time so there's a case of Veuve Clicquot chilling on the table when we arrive. When I really want to go all out, I call Carl Mack Presents (+1-504-949-4009) to book a surprise second line band.
Meet with Sally Ann Glassman, New Orleans' Voodoo Priestess, at Island of Salvation Botanica (2372 St Claude Ave. #100; +1-504-948-9961) and have your own gris gris bag made "to keep the haters shufflin'." Stock up on money candles and chicken feet for protection.
Visit my friend Jovan, the chicest woman in the city, at her shop Box Paper Scissor (3638 Magazine St.; +1-504-891-4664). Her store is stocked with stationery, journals, and fashion periodicals that are cool, edgy, and chic. This is not your grandma's notecard shop. Guys should head to Re:Fresh (223 N. Peters St.;+1-504-592-3303), her husband's store in the Quarter.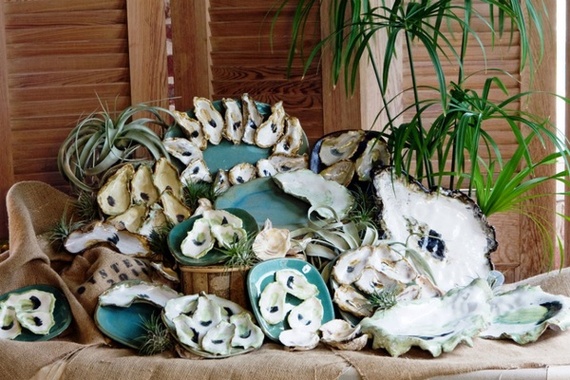 Oysteria's gorgeous, handmade oyster plates make excellent gifts or keepsakes. You can pick them up at Mitch's Flowers (4843 Magazine St.; +1-504-899-4843).
Quench your pre-dinner thirst with the blueberry mojito at St. Joe's Bar (5535 Magazine St.; +1-504-899-3744), then hit Lilette (3637 Magazine St.; +1-504-895-1636) for a craft cocktail and Alaskan king crab claws with passionfruit butter.
Have your driver (I like Waren at Luxury Limo) drop you off at one of the city's chicest bistros, Meaux Bar (942 N. Rampart St.; +1-504-569-9979), for dinner and stargazing.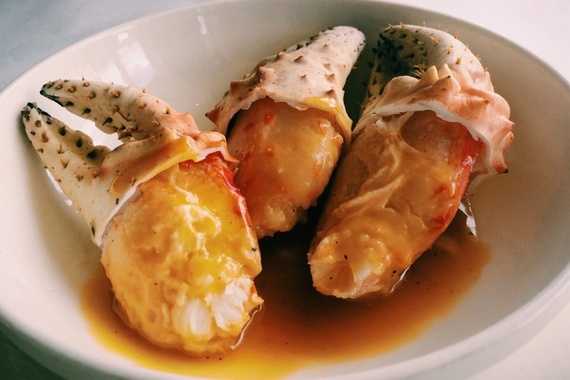 End the food portion of your evening with a glass of rosé and a slice of banana cream pie at Emeril's (800 Tchoupitoulas St.; +1-504-528-9393).
Dance off dinner and dessert at a show with badass New Orleans mega pop star John Michael Rouchell, lead singer for the band Tysson. Look him up, there's almost always a show!
Last stop: Stagger over to Rick's Cabaret (315 Bourbon St.; +1-504-524-4222) for bottle service and a lap dance from the prettiest girls in town. They keep their panties on, though God only knows what happens in the Champagne Room.
Map It: See all the locations mentioned in this story. (Google Maps)
Read more on Fathom: Travel Loot: New Orleans, Checking In: Soniat House, New Orleans, Little Big Easy Guide to New Orleans
Ashley is a globally recognized painter and pop artist based in New Orleans. You can follow her on Instagram at @AshleyLongshoreArt. She travels for the Creative Sabbaticals — to paint, relax, and enjoy the local culture, preferably in Anguilla, Maui, or the South of France.