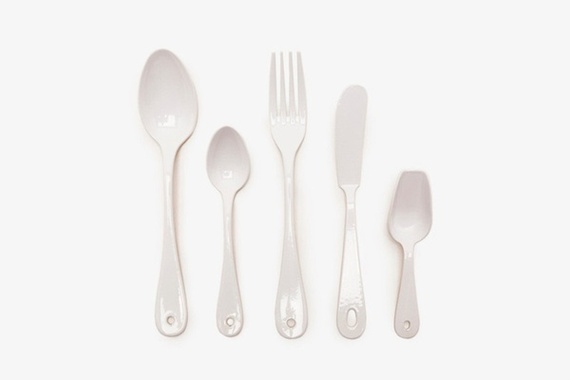 By Berit Baugher for Fathom | A global table doesn't always mean brightly colored Mexican otomi textiles or patterned indigo napkins that you dip-dyed by hand in Burkina Faso (although those are fabulous too). The Japanese, Danish, and Swedes are known for their clean, simple aesthetic, making their homeware lines an invaluable source for a minimalist traveler's dream dinner table. Here are a few pieces I'm looking to add to my collection.
Clean Cutlery
Kaico's timeless Japanese utensils ($18) are made from white enamel coated steel. They're thermal-efficient and durable, a good thing, considering you'll want to keep them around forever. Tokyo-based designer Makoto Koizumi really broke the mold with this set. His line of cookware is just as striking.
Upgraded Casserole Dish
The recently revived Kobenstyle cookware line is true to its Scandi roots with simple, but highly functional design. The six-quart blue enamel casserole dish ($130) can go from the stove to the table top, and the lid functions as a trivet. How's that for Scandinavian practicality?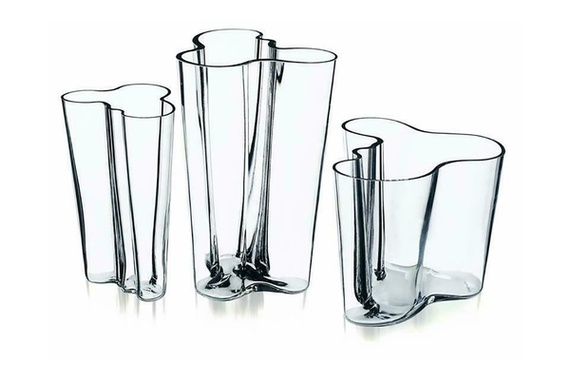 Glass Vase
A staple in modern Scandinavian homes, the Iittala Aalto Vase ($75) was created by Alvar Aalto in 1936 and is one of the region's most iconic designs. Keep things simple with a single branch of white orchids or brighten your table with a bunch of multi-colored tulips.
Serving Utensils
Designed in the manner of a centuries-old woodcraft tradition from Slovenia called suha roba, the minimal curved Leis beech wood fork, spoon, and spatula set (£35) is multifunctional. Use it to cook dinner and then to serve your favorite dishes to your favorite people.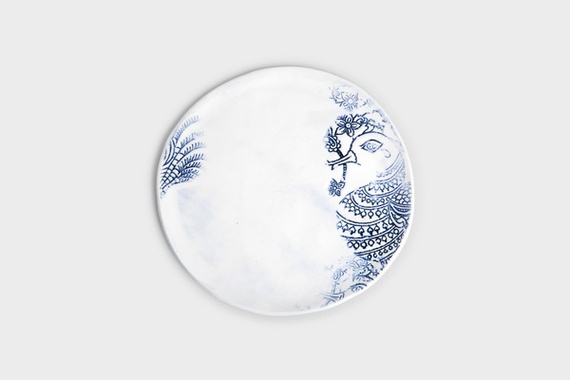 Dinner Plates
Even the easiest of meals will be taken to a new level with delicately patterned, hand-formed dbO Home dinner plates ($92). Each one is made by pressing vintage Indian woodblocks into porcelain and wiping it with blue ink.
Cups
Made by local artisans in Bogotá, Someware's hand-thrown cups and bowls ($24) are basic and beautiful and uniquely glazed, giving each their own distinct look and feel.
Read more on Fathom: Packing For a Great Adventure, The Weird and Wonderful Bounty of Chile, A 9-Step Guide to Hiking in Style
Berit is an assistant editor at Fathom. You can follower her on Instagram, Pinterest, and Twitter. She travels for sweets and beautiful design.