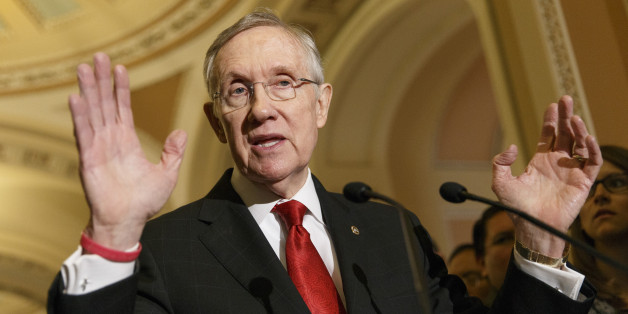 On June 30, President Obama stood in the White House Rose Garden and made a promise to the Latino, Asian Pacific Islander, and immigrant community that he would take concrete action to help our communities by the end of the summer. The President also made a promise to protect my sister, Claudia Sousa, who after 20 years in the U.S., still remains under the imminent threat of deportation.
After the President's June announcement, I happily went to my sister and handed her my work permit that I got as a result of Deferred Action for Childhood Arrival (DACA) and told her, "this is what we're fighting for. So you can have this too."
But now, President Obama and complicit Democratic Leaders have again asked our community to wait, without regard to the human toll.
It's true that Sen. Harry Reid courageously fought for the DREAM Act and pushed the President to stop deporting Dreamers by helping create DACA, a program that I benefit from. But now, that the President has again delayed justice to our community, and when our families desperately need a champion, Senator Reid has been silent despite promises that he stands for us.
And once it became clear that Senator Reid's office provided cover to the President's decision to delay, we knew we had to mobilize and send a clear message to both Democratic leaders and to our community: We will hold any politician accountable who stands in the way of our families' freedom. This is why myself, and five other brave immigrant advocate leaders sat-in Sen. Reid's Senate office and were ultimately arrested right outside of it.
As I sat and chanted "justice delayed is justice denied" at the top of my lungs, I thought of my sister, and the sacrifices that she made for me. I thought of the millions in our community who have made those same sacrifices for loved ones but whose dreams are still delayed.
The crass politics of continuously raising and dashing hopes of the Latino and immigrant community when it's politically convenient must end now.
Among those waiting for justice include more than 267,000 undocumented LGBTQ people who live under the threat of deportation, harassment and discrimination. It is a common practice by Immigration and Customs Enforcement (ICE) to keep transgender detainees in solitary confinement and LGBTQ people in detention commonly face violence and harassment. The cost of waiting is too high for too many in our community.
Now, I have to call my sister again and tell her that the President has asked her and millions of mothers, fathers, sisters and brothers, to wait. President Obama broke his promise to our community once again and has agreed to deport 70,000 more people between now and election day. The President, and Democratic leaders have chosen politics over protecting our families.
To wait nine more weeks means that I must again look my sister in the eye and tell her that both Democratic leaders and the President have deemed her deportable. This cannot stand.
And while the President and pundits claim that the coming election is the reason for the delay, the fact that there is an election in November shouldn't have come as a surprise to anyone, including Senate Majority Leader Harry Reid (D-NV).
Dreamers will hold the President's and any other political leader's feet to the fire until they deliver the relief that they have promised. The expectations are higher than ever for the President to act, and to provide affirmative relief from deportation to millions in our community, including my sister.
It is time for the President to act and it is time for Congressional leaders who have said they stand with us to stand up and demand that President Barack Obama deliver as our community can't wait any longer.