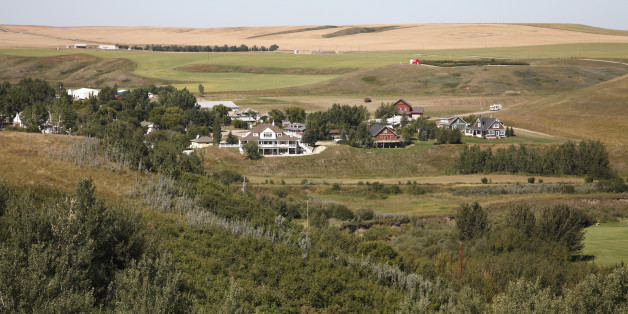 If you're ashamed of where you grew up, you shouldn't be. Some of our greatest heroes and most famous celebrities came from humble backgrounds. And all of these places are worth a visit.
Elvis Presley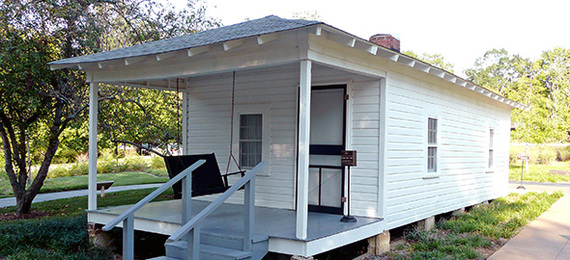 Image via Wikimedia Commons
Born: January 8, 1935 in Tupelo, Mississippi in the house above, which was built just in time for Elvis's birth.
Context: He had a twin brother, delivered stillborn 35 minutes before him. As an only child, he was close to his parents, especially his mother. They attended the Assembly of God church, the source of his musical inspiration.
Life Achievement: The best-selling solo artist in the history of recorded music.
Legacy: One of the most significant cultural icons of the 20th century. You aren't called the King of Rock and Roll for nothin'!
Visit: The Elvis Presley Birthplace Museum is open 7 days a week, so stop on by!
Abraham Lincoln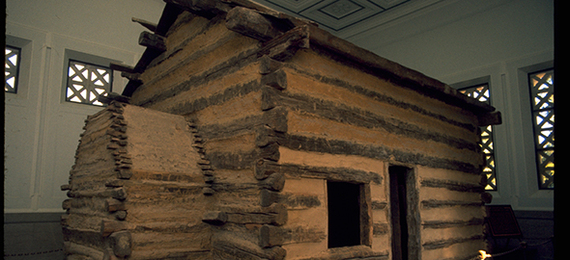 Image via Wikimedia Commons
Born: February 12, 1809 in Hodgenville, Illinois
Context: He was raised in a one-room log cabin, like the one pictured. His parents were strict Baptists, opposed to alcohol, dancing, and slavery.
Life Achievement: 16th President of the United States
Legacy: Portrait on the penny and $5 bill. Ranked in Top 3 Presidents. Abolishing slavery might have something to do with it!
Visit: The Abraham Lincoln Birthplace National Park is open daily.
Andrew Carnegie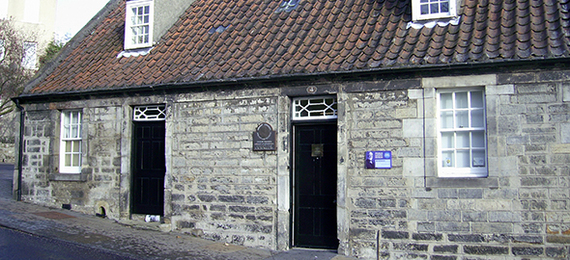 Image via Wikimedia Commons
Born: November 25, 1835 in Dunfermline, Scotland
Context: The above house is a typical weaver's cottage, with only one main room. It was shared with another family.
Life Achievement: American Industrialist Worth More Than $310 Billion
Legacy: He gave away almost 90% of his fortune to charities and foundations, making him one of the greatest American philanthropists.
Visit: The Andrew Carnegie Birthplace Museum is open daily.
Oprah Winfrey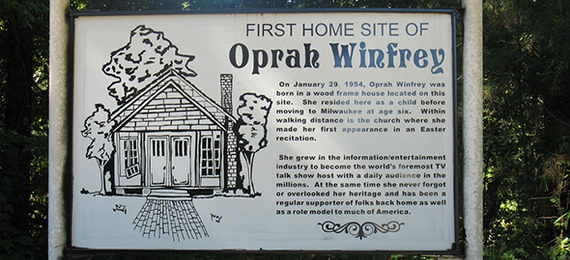 Image via Flickr
Born: January 29, 1954 in Kosciusko, Mississippi
Context: Her single, teenage mother raised her here. They were so poor Oprah wore potato sacks as clothes.
Life Achievement: The most influential TV talk show host of all time, as well as the richest African American of the 20th Century.
Legacy: "Queen of All Media"
Visit: The house no longer exists, but many make a pilgrimage to the site.
Leonardo da Vinci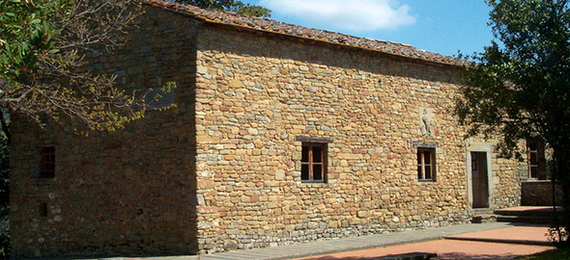 Image via Flickr, by Pat Morris

Born: April 15, 1452 in Vinci, Republic of Florence (present-day Italy)
Context: Leonardo was born to unmarried parents, Piero da Vinci, a notary, and Caterina, a peasant woman. Not much is known about his early life, but he spent his first five years in the house pictured with his mother. Then in 1457, he moved in with his father and grandparents, and received an informal education.
Life Achievement: A leading artist in the Renaissance, he produced around 30 paintings, many of which are considered masterpieces.
Legacy: An artist genius bar none, still taught in schools around the world today.
Visit: See the gorgeous Tuscan town and his house all year long.
Babe Ruth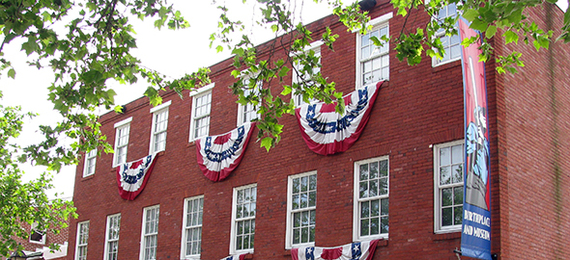 Image via Authentic Baltimore
Born: February 6, 1895 in Baltimore, Maryland
Context: The apartment pictured is located in Pigtown. Looks nice now, but it was a rough area of town at the time. His parents were German Americans. His dad had a series of jobs: streetcar operator and lightning rod salesman among them.
Lifetime Achievement: He played 22 seasons in Major League Baseball, during which he established many batting and pitching records. One of the first five inductees in the Baseball Hall of Fame.
Legacy: According to some, the greatest baseball player of all time.
Visit: See where he grew up and exhibitions featuring historic artifacts belonging to the Great Bambino himself.
Leif Eriksson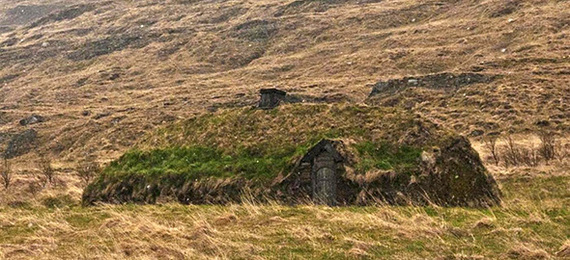 Image via Findery, by Firda Beka
Born: 970 or 980 in Iceland and possibly in the house pictured, which his parents lived in for some time.
Context: His father was Erik the Red, known for founding the first Norse settlement in Greenland. In other words: he was an explorer. And an outlaw.
Life Achievement: The first European to set foot on North America.
Legacy: Commemorated on October 9 in the United States as one of the most important explorers ever.
Visit: Not a museum, and a bit of a drive, but see the gorgeous Icelandic countryside while you make the trek.