We all know them, those hotels you can find all over the world where, once you're inside or lounging by the pool, you've no idea which country you're in. The same all-inclusive hotel can be found in Spain, Italy, or Turkey and while these hotels are an easy option, they are also the reason you lose out on so much culture and local feeling. For me, the most important reason for traveling is to experience other cultures and explore a country's local gems. I find these generic hotels really boring and uninspiring, which is not something you want to spend your hard-earned cash on. I much prefer staying in places that are unique in some way and give me the perfect base to explore.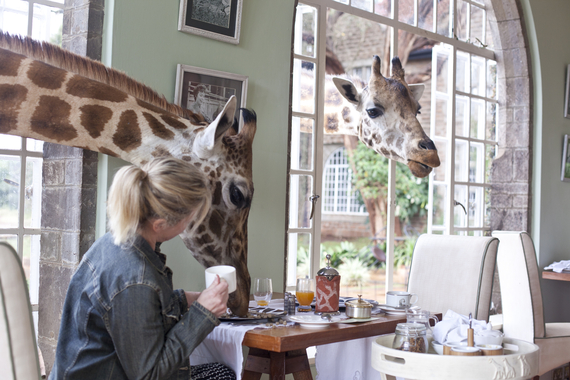 Image courtesy of The Safari Collection
Let's say you're travelling to Kenya to go on safari and see the Big 5. You could stay at an amazing lodge in a breath-taking setting or make sure you can tick at least 1 of the Big 5 off your list by staying at Giraffe Manor. Here you can feed and photograph giraffes who join you at breakfast or say hello to them from the bedroom windows on the second floor.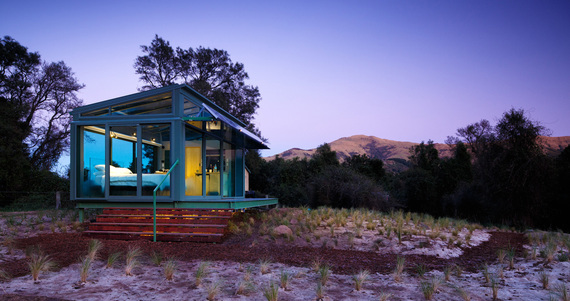 Image courtesy of PurePods
For some more nature inspiration, you can't get any better than PurePods in New Zealand. These glass pods give you the feeling of being completely immersed in nature in a very safe and environmentally friendly way. Just imagine sleeping under the stars here...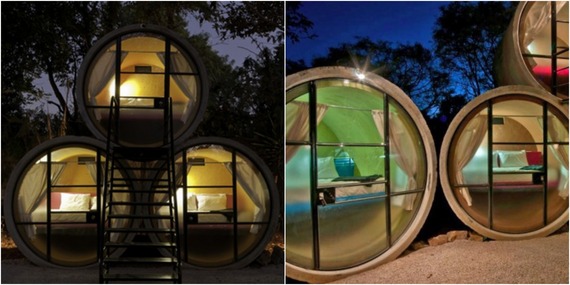 Image courtesy of Hovelstay
If you need some help finding unique accommodations and you don't mind roughing it a little, check out Hovelstay. This rough and ready Airbnb competitor has everything the adventurous traveller wants. You can go super-budget and find a hammock in a fantastic rural location or choose to sleep in a communal hut with colorful carpets on an Alpaca farm in Israel, or even opt to stay in a tube room in Mexico. The choice is yours, most of the accommodation on Hovelstay are truly one-of-a-kind.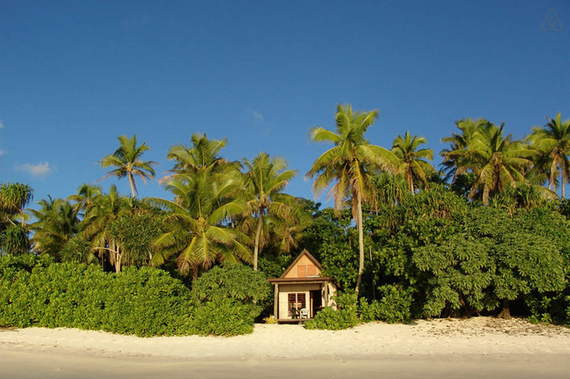 Image courtesy of Airbnb
Of course Airbnb is another great way to immerse yourself in local culture. Airbnb is a personal favourite of mine, I use it all the time when I travel. There are so many options and you are always sure to find something unique that suits your budget. How does your own private island in Fiji sound? Oh yes, you read that right, you can rent your own slice of paradise on Airbnb. There are lots of cool tree houses on there too and even a converted airplane in The Netherlands.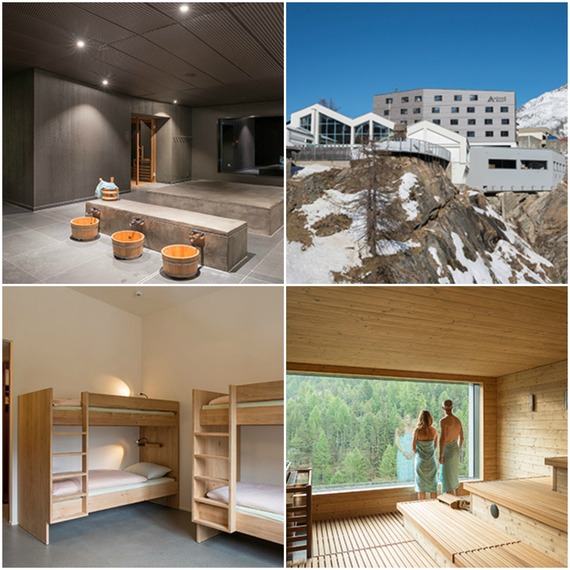 Image courtesy of Wellnesshostel4000
Another great option for unique and fun accommodation is staying in poshtels. Poshtels are posh hostels that offer free wi-fi, a great (often city-center) location and private bathroom facilities. Many poshtels have really cool design features and an emphasis on communal areas where you can meet people and share stories. The pictured Wellnesshostel4000, at Saas-Fee Switzerland, even offers spa facilities.

With a little work it's easy to find out-of-the-box places to stay so you can truly experience the area you're visiting instead of just another unremarkable resort. Your efforts will truly be rewarding and your trip all the more memorable.
Post written by Anouk Boer of The Blank Map. Follow her adventures on Findery.
BEFORE YOU GO
PHOTO GALLERY
51 U.S. Attractions & Facts