The summer is almost here and if you haven't booked any getaways yet, now is the time. Personally I choose my destinations based on a combination of three factors: things to see or do, places to stay at, and weather at the time of travel.
I keep a running list of sightseeing goals, hotels I want to stay at, restaurants I want to try, and events I'd love to attend. My goal is to fit at least a few of those items into each holiday. I've already travelled a lot this year and find myself yearning for some peace and quiet in spectacular settings -- be one with nature while doing my best to keep fit! National parks are the ideal destination for that kind of travel!
There are 58 official national parks in the USA. These five top my list of parks I'd love to visit:
1. Death Valley National Park, California
Death Valley borders California and Nevada and is the largest national park in the United States. As the name suggests, its hot desert climate may well cause it to be the most dangerous one to visit without proper supplies.

In Death Valley you can venture below sea level to visit the salt flats in Badwater, take the scenic Artist's Drive and admire multi-colored volcanic hills, or wonder at the mysterious rocks that slide across the Racetrack. It would easily take weeks to explore all of the park's different natural wonders!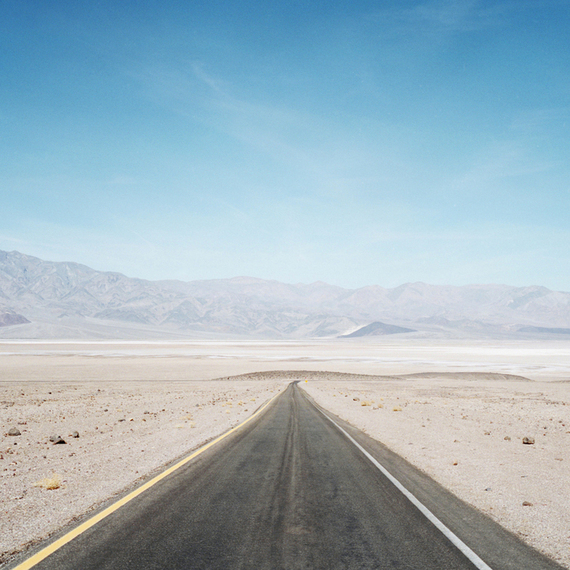 Photo by killeryellow
2. Yellowstone National Park in Wyoming, USA
I was impressed by California's Old Faithful geyser, so I knew that seeing the largest one in the world, Yellowstone's "real" Old Faithful, would be something special. In addition, Yellowstone also offers hundreds of other hot springs and pools like the famous Grand Prismatic Hot Spring. Choose the right time of year and you might even be able to swim in some of the hot spring areas!

Yellowstone is the Disneyland of nature: you can spot bears, wolves, bison, and other animals, fish, go rafting, admire waterfalls and volcanic calderas - and of course hike along the 1,300 miles of marked trails around Yellowstone and Grand Teton, all while camping or staying in lovely lodges or tepees.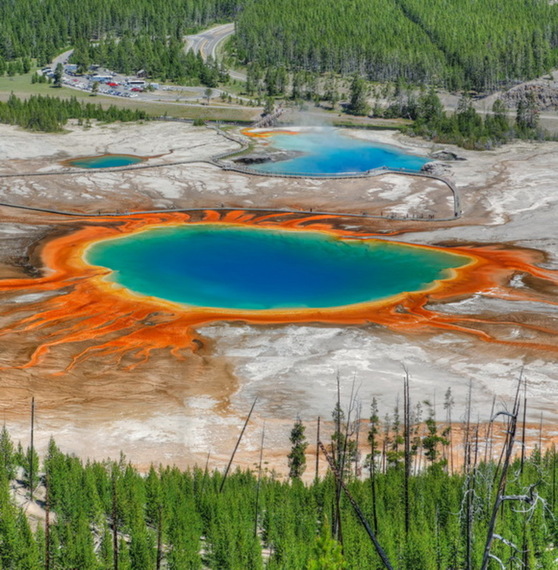 Photo by Jessajames
3. Hawai'i Volcanoes National Park
There is something magical about volcanoes, even though their untamed power is also scary. Hawai'i has one of the most active volcanic areas in the world and this national park boasts so much to see -- from craters and dried lava fields to sometimes seeing and hearing active lava flows. Hiking on the dry, moon-like surfaces is completely different than the hiking you might experience in the lush rainforests in other parts of Hawai'i.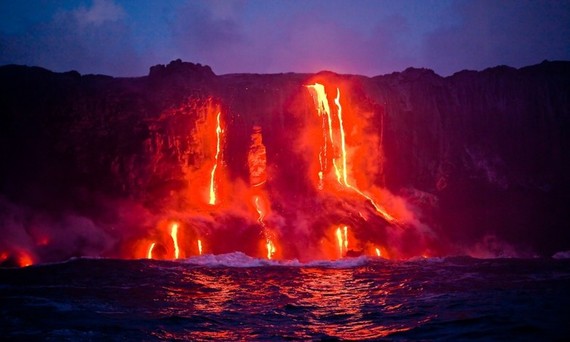 Photo by Wonderment
4. Zion National Park, Utah
Speaking of hiking, let traipsing through Zion transport you back to the time of the early settlers. The scenery is breathtaking and you'll find so much to do in the park, especially when it comes to climbing. They say that the best slot canyons can be found here, along with several breathtaking monuments like Cedar Breaks amphitheater with its multitude of colors that burst like a rainbow.

Locationwise I'd team Zion up with a visit to the nearby Grand Canyon, which is obviously another iconic place to visit.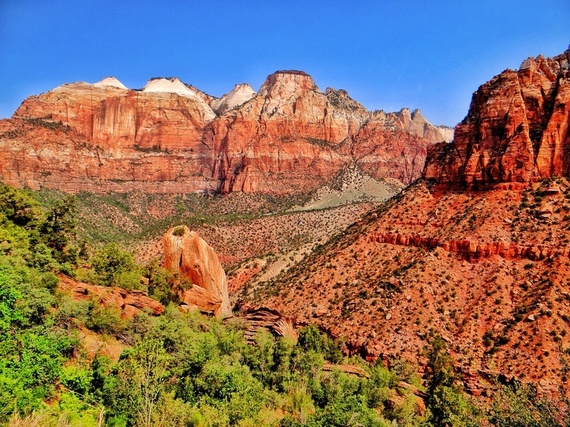 Photo by Worldwanderista
5. Mesa Verde National Park, Colorado
Last on my list is Mesa Verde National Park in Colorado, the only cultural national park in the United States. This park contains some of the best-preserved cliff dwellings in the world. I've visited some impressive cave dwellings in China and would love to compare them to those of Mesa Verde. Once there, a hike to the top of the Park Point for the 360° views is an absolute must.
Photo by Wonderment
Of course, there are many more places on my travel bucket list! Come see my "I want to go here" Findery notemap featuring my global wanderlust-worthy dream destinations, where I dream of conquering the Inca Trail, the Crystal caves of Mexico, and a gazillion other amazing places. Start on my bucket list and visit other users' dream destinations and start creating your own wanderlust destination map.
Post written by Reeta Laaksonen of House of Anais. Follow her travel adventures on Findery.
Also on HuffPost:
PHOTO GALLERY
10 Best National Parks to Visit in 2015