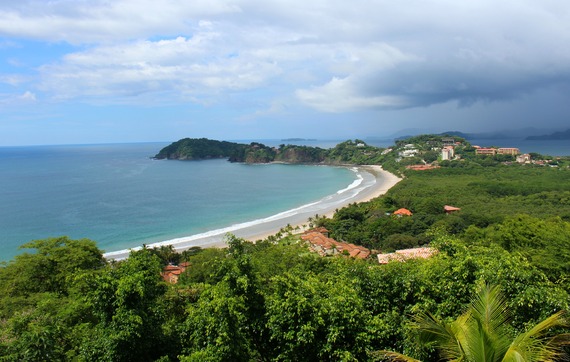 Photo by Wanderlustliving
Many people fantasize about moving abroad and living the dream in paradise. Well, I can tell you that it doesn't just have to be a dream, because we are doing just that. Our family moved to Costa Rica two years ago, and we have managed to make this "living the dream" idea a reality. However, it's not really living a dream; it's simply choosing to live a nomadic lifestyle.
My husband and I both work online and can work from virtually anywhere in the world, as long as there is a strong wifi signal. We chose to move to Costa Rica for a variety of reasons, the main reason being a desire to experience a different way of life and keep feeding our travel addiction. Not having any "stuff" back home to keep us tied down opens up a whole new world of possibilities and freedom.
The term "expats" is commonly used to designate those who choose to live in a country other than their own, but in today's modern world, the term "digital nomad" has become popular. So has the concept of being "location-independent." Many people who live this type of nomadic lifestyle are doing it when single or without children, which makes it easier to just pick up and move to the next place. It's possible to do with children; there are just more things to consider.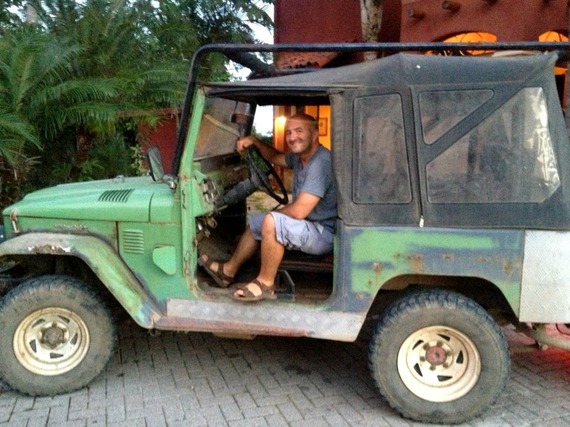 Photo by Wanderlustliving
So What's It Like Living in Costa Rica?
Well, you might be shocked to know that our day looks pretty similar to yours. We have the same morning routine as any other family: getting the kids out of bed, fighting to get them ready for school, packing lunches and rushing out the door. We even have a neighborhood carpool. However, the 1977 Landcruiser with no roof might that gets my kids to school may be a little different from the shiny SUV that gets your kids to school.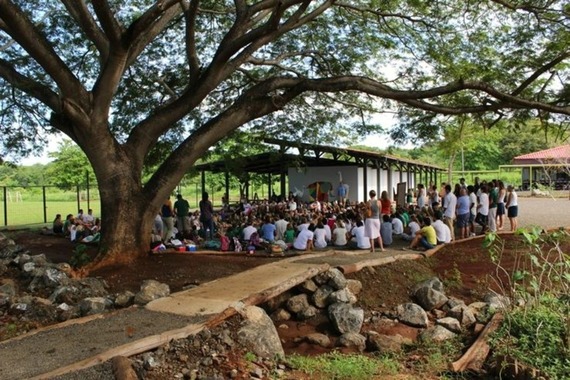 Photo by Wanderlustliving
School in Costa Rica
There are actually several school options in the Guanacaste region of Costa Rica, which is why this area has a very popular expat community with lots of families. Our kids go to La Paz Community School, an IB-credited international bilingual school that provides a very unique experiential education. The school's makeup is 40 percent native Costa Ricans, 40 percent foreign residents, and 20 percent foreign visitors. The campus is surrounded by lush landscaping, including this large Guanacaste tree. There are hammocks hanging in the hallways and a smoothie cart on site. We could not be happier with the well-rounded diversity of the school, the excellent teachers, and the hands-on learning that our children are experiencing. La Paz is creating creative, multilingual, compassionate, and responsible global leaders.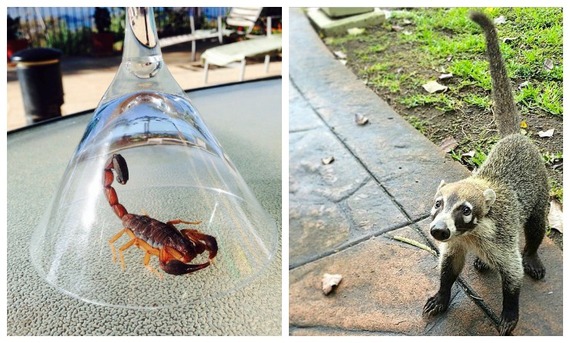 Photo by Wanderlustliving
The Animals of Costa Rica
When living in Costa Rica, you will need to become friends with many animals. We have little house geckos that live with us, and there isn't a day that goes by without seeing an iguana cross the road. We've even had a few frogs in our house. There are scorpions and snakes that you need to watch out for, but we rarely see them. You'll hear monkeys howling in the trees, and passing a herd of cattle on the side of the road while driving the kids to school is nothing out of the ordinary. One of the most unique animals that people like to see are the pizotes, or coatis, which are in the racoon family and are always searching the grounds for food. Leave a pizza on your patio and they'll come right up and snatch it!
Photo by Wanderlustliving
Beach Life
Living on the northern pacific coast of Costa Rica is typical beach living. Everyone is in swimsuits, shorts, and flip-flops, and my son rarely has on any shoes or a shirt. People ride around town on bikes and in golf carts, and there are a lot of motorcycles. One of the most popular beaches in our area is in the little surf town of Tamarindo. Many people visit this popular tourist area and take advantage of the waves to learn to surf. It's a backpackers' paradise, with shopping, dining, and nightlife. Many, many expats live in this area as well. Playa Grande, Playa Conchal, and Playa Flamingo are also very popular beaches in the area, but the local favorites are some of the smaller beaches, like Playa Penca and my personal favorite, Playa Danta.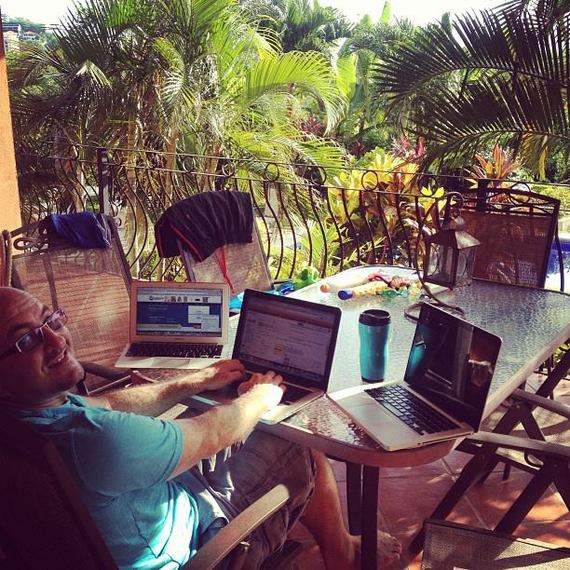 Photo by Wanderlustliving
Working From Costa Rica
The challenges of working from Costa Rica include managing your time and not letting yourself get caught up in the "pura vida" way of life. Many people down here are either not working or taking some time off, so they might not have to be on a schedule as normal as ours. School nights are still school nights filled with homework, and our kids still have a bedtime, but it's not unusual to jump in the pool after school or have a bonfire on the beach with friends on a random Wednesday night.
Occasionally our power, water, and Internet will all go out at the same time. It's definitely a triple threat to our survival, but luckily it's never gone out for long periods of time. My husband has been known to work literally in the pool with his iPad, and I call into my conference calls via Skype without any issues. Sometimes it is a bit of a juxtaposition to be hustling to get work done all day while you know others around you are taking it a little more easy.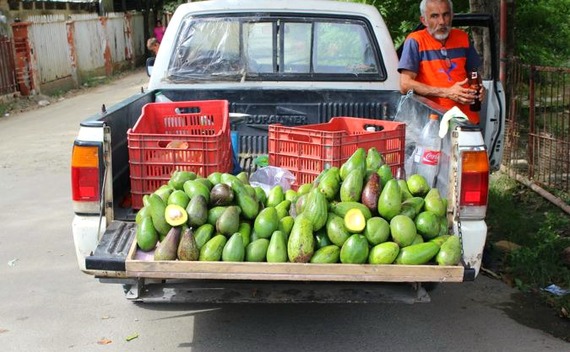 Photo by Wanderlustliving
Food in Costa Rica
Costa Rica is not known for its culinary scene, so finding really good food and variety can be difficult. Don't get me wrong: There are some excellent food options here, especially the fish. Fish tacos and fresh ceviche are two of my favorite things to eat! The traditional Costa Rican dish is a casado that consists of rice, beans, and chicken or beef, with a side of plantains and usually a small salad. There are fruit stands, a fruit truck, and farmers' markets that sell plenty of fruits and vegetables. Buying things on the side of the road or out of the back of a truck is completely normal here. These were some of the biggest avocados I had ever seen. We've even bought cheese out of some guy's cooler before. There are also more traditional grocery stores and mini-markets, where we we do the bulk of our shopping.
Things We Miss
We miss going to the movies, especially in the dry season, when it gets really hot here and we just want to escape into a dark, air-conditioned theater with a big ol' tub of popcorn. We also miss some food, like Chinese food, and my husband misses really good beef and steak. The beef here is just not the same as American beef. The beef from Nicaragua is better than the beef from Costa Rica, so most restaurants serve Nicaraguan beef. Of course, we of miss some of our friends and family, but we stay pretty connected with them online. We also miss some simple conveniences, like being able to just run into a Michael's craft store to pick up supplies for a school project, but it forces us to think a little bit more creatively too.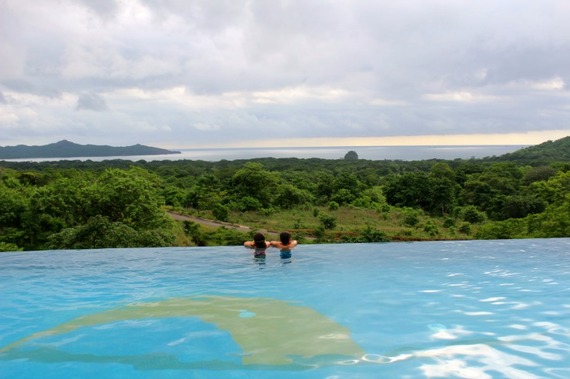 Photo by Wanderlustliving
Thanks to technology, you no longer have to wait until you retire to settle in paradise or live where you want to live. Our community alone saw a very large increase in families moving to the area this past year, and I believe it's because more and more people are working for themselves or can work remotely via their laptop. My husband and I always said that having kids would never limit us from seeing the world; in fact, they've actually inspired us to see even more of it.
Discover more great travel destinations. Follow Wanderlustliving on Findery.