Summer in Washington, D.C. can be hot, humid and overrun with tourists, but it can also be a wonderful time to discover unexpected places that make you fall in love with the city all over again. I've lived in the D.C. Metro Area for the last 17 years and, over time, I've discovered some of the best ways to beat the heat while still enjoying the city with kids in tow. So pull up a chair and come explore some of our favorite spots to enjoy Washington, D.C. even during the dog days of summer.
Enjoy the Capitol Building in the shade
Tourists who come to Washington, D.C. love to explore the city for its monuments and historic buildings. As grand as it is to approach the Capitol Building from the east side that faces the National Mall, the open space and concrete also make it quite hot! Instead, explore the grounds of the Capitol from the north and west sides where tree lined walkways offer plenty of benches, providing the perfect place to admire the dome in the shade.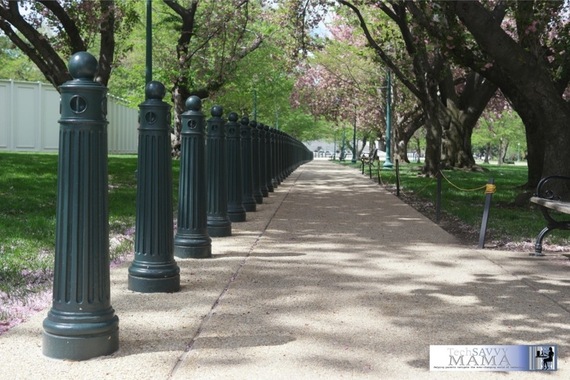 This and all other photos in this article by Letica Barr
If you need more excuses to enjoy the shade around the Capitol Building, grab something to eat for a family picnic. I always dream of the smoked salmon sandwich from Union Market. Whole wheat bread, thick slices of bacon, crispy lettuce, and piles of smoked salmon make it the right size to share if you're not too hungry and downright decadent if you are! Other good options for a picnic include nearby Eastern Market in Capitol Hill or adjacent Union Station. With benches, shade, and plenty of room for little ones to run, it's a scenic place to picnic that gets you out of the sun.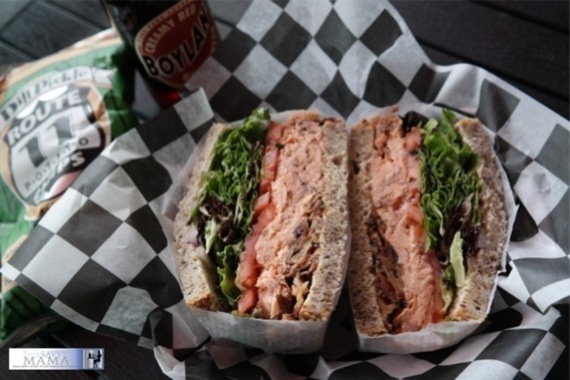 Baseball is fun, even when it's hot!
Baseball lovers who happen to be in town when the Washington Nationals are playing a home game can take a break from sightseeing and get tickets to see the 2014 National League Division Series team play at Nationals Park. Upper deck seats are the most affordable, but if you can splurge, we always love watching runners come home from third base up close in the shady Lower Deck seats. Regardless of where you sit, a Nats game is always better with an ice cold beer in hand, selected from the many taps around the park or delivered to your seat.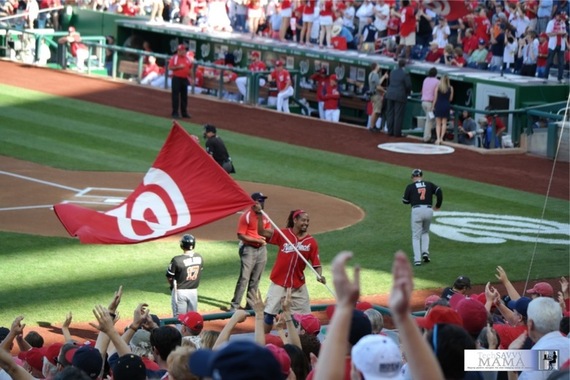 If it's after last call or you're looking to stretch before the 7th inning, go on a walk in search of one of the delicious Dolci Gelati stands that feature batches of the best gelato you'll ever taste. It's handmade by the Italian pastry chef husband of a friend of mine and is simply divine!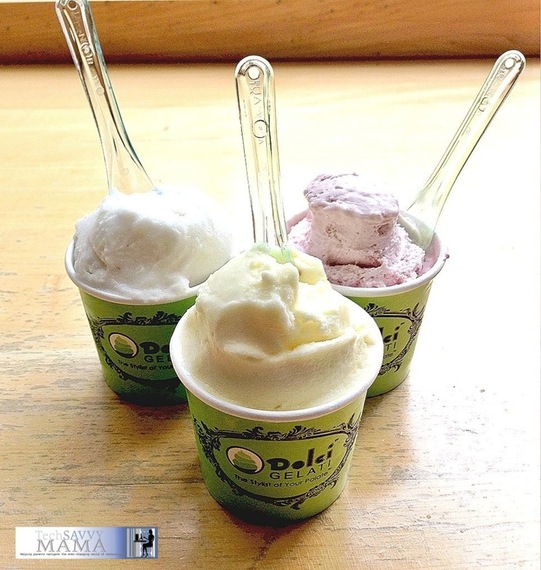 If you're holding tickets to a 7 p.m. game, get there early and dine alfresco by the water at any number of the restaurants at Navy Yard, where the outdoor patios feel a bit cooler thanks to the breeze coming off the Anacostica River.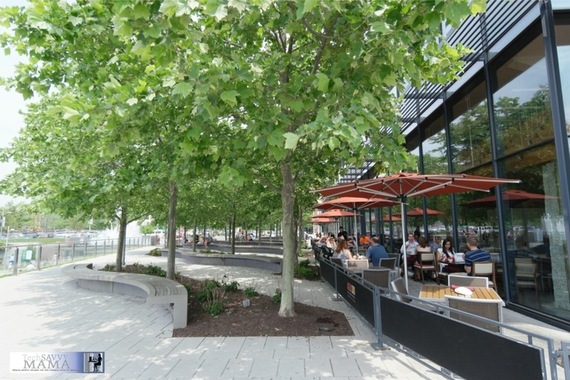 The Navy Yard is a great place to cool off
Families whose kids sat through a 1pm Nats game in the blazing sun will appreciate heading over to Navy Yard for a dip in the fountains to cool off. My husband and I love kicking off our shoes and wading in the shallow water or dangling our legs in while sitting on the sidelines as we watch our kids drench themselves by standing underneath the waterfall. Just be sure to bring a change of clothes!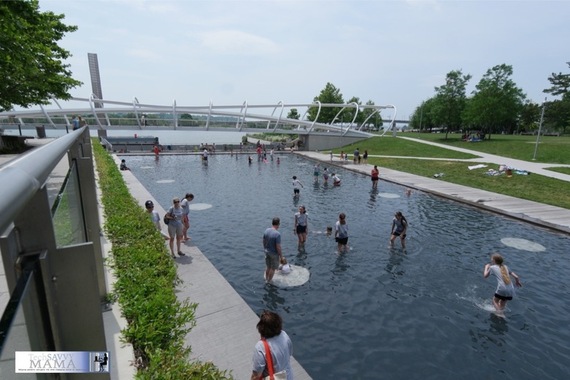 Escape the city for a tasty treat
It's always worth it to schedule time outside Washington, D.C. to see what else the area has to offer. If you have an extra day, head into Maryland or Virginia to go berry picking. Flavorful strawberries, blueberries, blackberries, and raspberries ripen throughout the summer at places like Butler's Orchard and Homestead Farm in the Maryland suburbs. Just picked fruit warmed by the summer sun burst with flavor when you take a bite. Even if you're just in town visiting and can't really fly any berries home with you, eat your fill while there (yes, sampling while you pick is ok!) and take some back to your hotel to snack on for a healthy, delicious, seasonal treat. It's a great change of pace for the whole family after a few days in the city!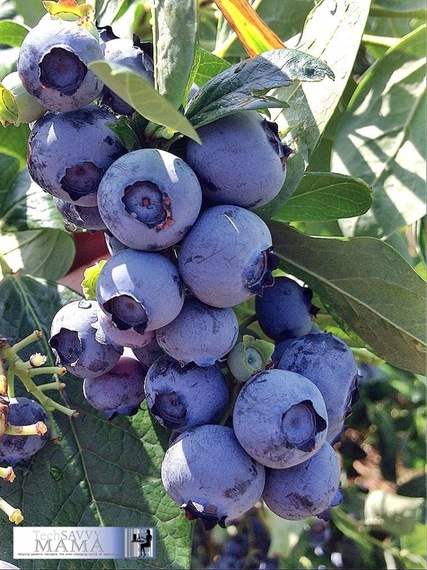 Head to the shore!
Seafood lovers who have a couple extra days to spare should head to Maryland's Eastern Shore to enjoy the bounty of freshly caught crabs, oysters, and clams pulled in that day by watermen who make their living fishing. Our family loves getting our fill of Chicoteague Salts oysters and crabcakes during our trips to Chincoteague where flipflop casual is always the attire!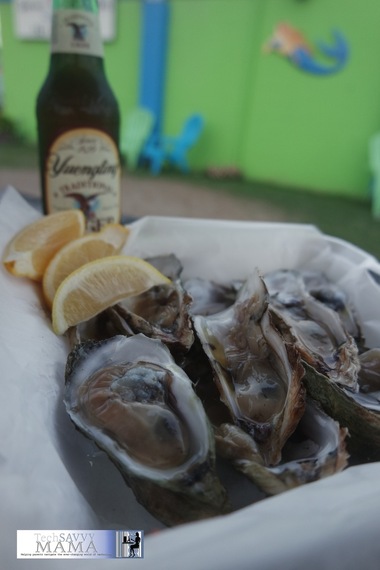 If you don't have a whole weekend to spare, head to Maryland's capital, Annapolis where you'll find equally tasty seafood at waterfront restaurants that provide plenty of views of the water and distant sailboats.
So you see, plenty of options to explore the area while entertaining, and feeding, the family! Don't be scared off by the summer temperatures or you'll miss out on some incredible opportunities.
Post written by Leticia Barr of Tech Savvy Mama on behalf of Findery. Follow her travel and local adventures on Findery!