What qualifies a museum as weird? Take a pinch of strange, mix it with morbid, and add a dash of mystery. All of these museums are one-of-a-kind and speak to the curious and will leave you smiling, shuddering or bewildered. Or, all of the above.
Schwarzenegger Museum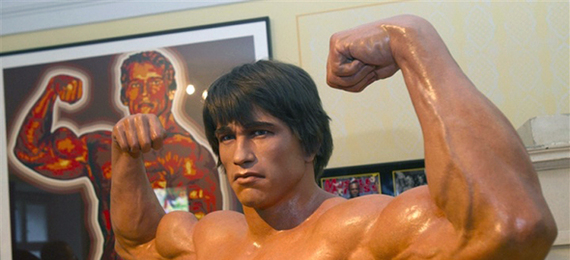 Image via Design You Trust

Opening on Arnie's birthday, July 20, 2011, the Schwarzenegger Museum in Thal, Austria is the only one of its kind in the world. It's located in the house where Schwarzenegger spent much of his childhood. The exhibition contains many personal artifacts donated by the former bodybuilder, actor and politician himself. From his childhood bed to his workout room to the motorcycle used in The Terminator, visitors get a glimpse into his early life as well as the Hollywood memorabilia that exemplifies the pinnacle of his fame.
Museo Criminalogico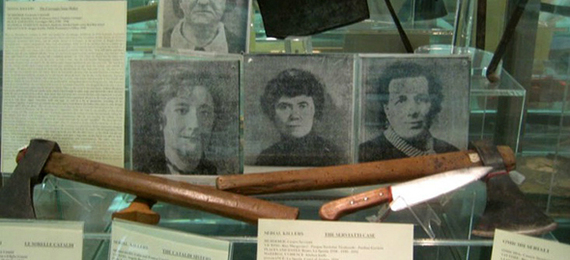 Image via Wikimedia
And now for a detour down Creepy Lane. Medieval torture devices, murder weapons, and forensics, oh my! If you're tired of looking at the crumbling Roman columns in Rome, give the Museo Criminalogico - a small and morbid, but fascinating museum - a try. At 2 Euros, you can't beat the admission.
The Museum of Icelandic Sorcery & Witchcraft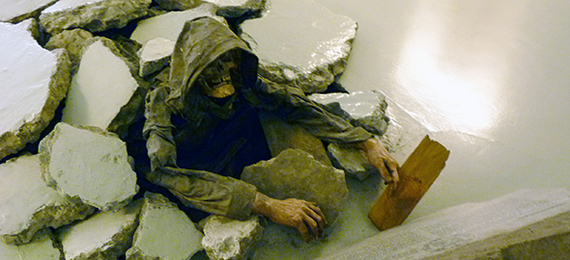 Image via Unusual Places
Apparently Iceland has quite the witchcraft history, and this museum lays it all out for you. Want to become invisible? You'll find the spell here. Know what happened to witches who were caught? They'll show you. Some of the items on display are replicas, but some are real artifacts. Take the necropants, which are a pair of pants made from the skin of a dead man. Wear them and you'll experience good luck.
National Leprechaun Museum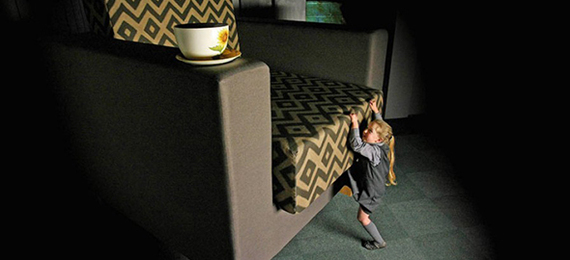 Image via Leprechaun Museum
The best two things about the Leprechaun Museum in Dublin, Ireland:
1. The storytelling guide, who will teach you about the origins and folklore surrounding the leprechaun.
2. Seeing the world through the leprechaun's eyes through the oversized furniture. So silly and so fun.
Museo de Enervantes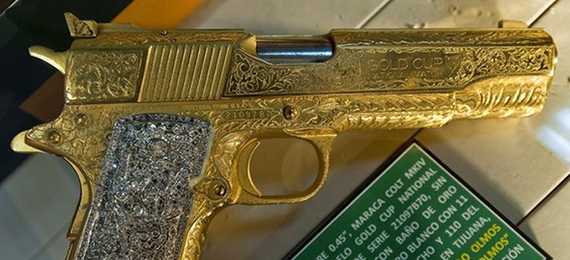 Image via Taringa
The Museum of Narcotics, located in Mexico City, takes visitors deep into Mexico's war against drug cartels since the 1980s. Featuring expensive, handmade weapons belonging to drug cartels, as well as impressive ways people have tried to smuggle drugs out of the country (inside surfboards and shoe soles), it also serves to teach about the ways drugs have been used since ancient times. The one catch: it's not open to the public. This museum is run by the Ministry of Defence; those who come here, come to train.
Mütter Museum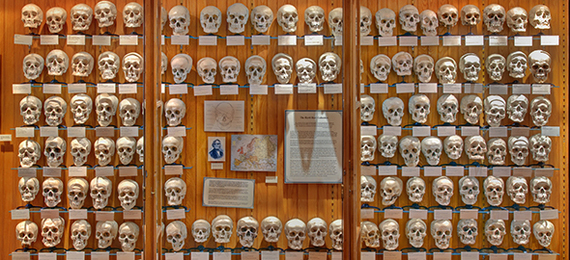 Image via Mütter Museum
This is not your average medical museum. The Mütter Museum, in Philadelphia, holds a collection of medical oddities, specimens, and wax models. The skull collection, featured in the image above, is what the museum is best known for, but you will also find a model of a woman with a horn growing out of her forehead, the tallest human skeleton on display, and a nine-foot-long colon (on average they are 5 feet long) that contained 40 pounds of fecal matter (on average, usually between 5 to 25 pounds). Yeah, ew. But, fascinating.
Electric Ladyland


Image via Electric Ladyland
Electric Ladyland is the world's only museum of fluorescent art. Appropriately located in Amsterdam, and not far from the Anne Frank Museum, no drugs will be need to trip out here. Walk through what the museum calls "experiential art," then check out the fluorescent minerals display. Experiential and educational. Groovy.
Paris Sewer Museum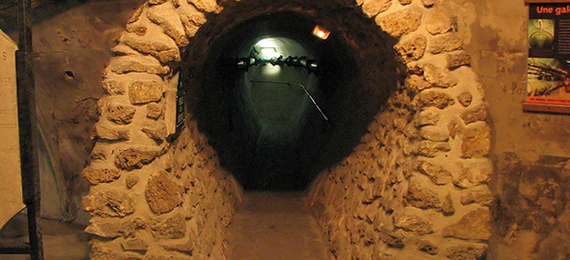 Image via Flickr
If you know much about Parisian history, then you know the sewers are an important backdrop. (Calling all Les Misérables fans!) The sewers of Paris have been in operation since the 13th Century. And, it has welcomed tourists for a greater part of the last century as well, and in boats that drifted down the river of waste for that matter. (I shudder to think!) But now there's an official museum, where you can get your fill of the history, learn about the engineering, and get a whiff of, well, sewage.
Gopher Hole Museum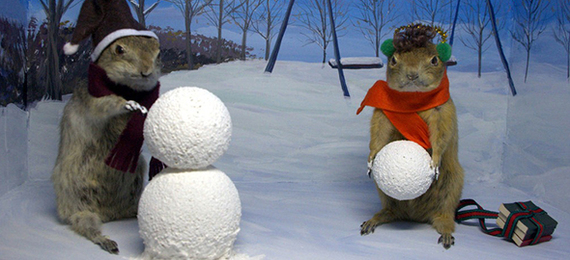 Image via Gopher Hole Museum
On a lighter, if not wackier note, we end with the Gopher Hole Museum in Torrington, Canada. Visitors can expect to see 47 diorama displays of taxidermied gophers, checking the mail, kissing, and preaching from the pulpit, to name a few. What is it really about? Who knows, but these miniature displays are both delightful and cringe-worthy.
For more unusual places to visit, go to Findery.com.