As a self-described "difficult teenager," I didn't always take my parent's advice to heart. But as I grew older, I witnessed how my children seemed drawn to their wisdom. In the summer of 2010, my parents provided my two youngest children and I a home after my husband left us during my battle against stage III colon cancer. In addition to leaving us on Father's Day, he also left us penniless, which left me unable to care for myself, let alone my children I was terrified as I wondered how all this trauma would impact my children.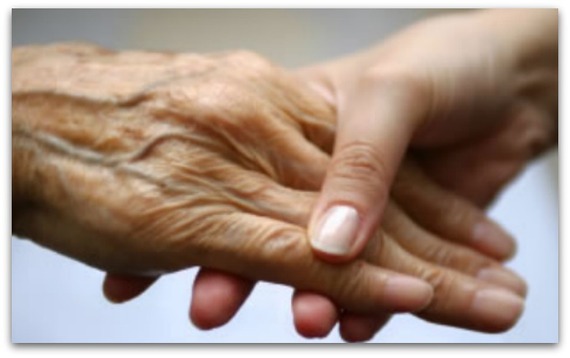 But what I wasn't prepared for was all of the tangible benefits that my kids received from this extra special time with their grandparents. Thankfully, my parents were able to provide a sense of stability to my children when I could not. Yes, my life was chaotic at the time, and as I tried to finish my chemotherapy treatments, they spent invaluable time growing closer to both Grandma and Grandpa. Their inter-generational relationship was blossoming.
Sure, there were some ups and downs. My 14-year-old son struggled with our situation, but as time passed, his confidence grew, and he was able to move through what seemed like an impossible situation. His grandfather was able to reach across a generation to provide a much-needed fatherly figure. Really, it was great to see how Grandpa made my son laugh and as you know, laughter is the best medicine. Day by day, stories and knowledge were being passed down, giving each child a real sense of family history.


And to think I was afraid my children were missing out on a "real" family home. What was I thinking? My two youngest really did benefit from knowing, really know their grandparents. You know, when you live with someone you really do get to know them in a different way. Yes sir, my parents were having a positive impact on my children's life. Somehow, their grandparents were able to uplift the kid's spirits and show them what the power of perseverance really is. No doubt, my young were benefiting from the close relationship with their elders.
Even my daughter, 8 at the time, was intrigued to learn as much as she could about her grandparents. I am forever grateful for the fact that my mom was able to mentor my little girl when I was too ill, too broken to do so. I share this time in my life in my memoir RAW: One Woman's Journey through Love, Loss, and Cancer. Sometimes difficult situations bring blessings. And one of these blessings was the bond that grew between my children and their grandparents. All I can say is thank God, my kids gained a sense of belonging, hope, feelings of security and the ability to look forward to their future because of their time with my parents.

My Grandparents

Nothing else can compare, to the happiness I find,
In the comfort of my Grandparents -- that's the warm and lasting kind.
A love that's based on caring thoughts and gentle trusting ways
Moments shared... both good and bad... and words of love and praise.
And nothing else can quite compare to knowing as I do,
We share an understanding that will last a lifetime through.
People change and places change and times keep changing too.
But one thing always stays the same... the love I feel for you.
So put this in a special place and read it now and then.
It won't be long until we're in each other's arms again.
-Unknown Author
Fiona Finn, author of Raw: One Woman's Journey through Love, Loss, and Cancer. Feel free to follow me, or follow me not on Twitter @fionaburkefinn.