Blogging for the Huffington post, to some may seem itty bitty, but really it makes me feel like- Carrie from Sex in the City. I, like Carrie, am an author but instead of writing a column for Vogue I'm blogging for you, thanks to Arianna Huffington. Sure, I'll be the first to admit it, I lack Carrie's fashion forward style but I do believe we share the same quick-witted, sense of humor. And there's another commonality, we both L-O-V-E shoes! Maybe it's a woman thing, blame it on Cinderella, but women are as obsessed with shoes as men are about the size of their junk, the junk, junk, junk.
Which brings me to today's topic: "Does penis size matter?" The question is simple enough. But please don't prematurely respond -- "yes" size does matter. Let's just slow things down, and relax. Can't we just explore the possibility that this age-old question has more than one correct answer? And from a woman's perspective, I'll tell you -- it's all about the shoes. You got to find the right equipment to compliment your exercise program. I mean, are you into brisk walks, marathons or full throttling aerobic workouts?
If you're of the male persuasion, reading this article, you're hoping to find answers to why footwear seduces female's imaginations. The long and short of it is you have to get inside a woman's head, not just her pants. Again, think shoes, not shoe size. Can you run a mile or two? Some girls want a shoe that has more cushioning; others want a stiffer rubber for support and stability. Yet, there are those who prefer grabbing whatever's handy. Still, there are women who wish to choose a sport-specific shoe; those women want to whittle shoes down to size.
So gentleman, here's the straight talk on girl talk... Yes sir, I'm not going to lie, dong size is always a popular subject among women. Hell yes, it sounds impressive when a guy is rumored to have a huge penis. We think, larger than life... All of a sudden this man seems more desirable, even better in bed. We might even wonder if we purchased discounted, last season shoes? But do well-endowed men really give more bang for the buck? Maybe, but how many women have purchased shoes that looked nice, even flashy but just couldn't step up to the task at hand.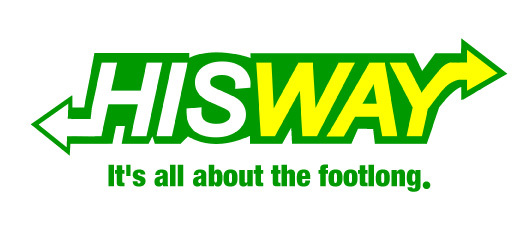 How do we find the right shoe and the best fit? What we do know is lots of men will go to great lengths to exaggerate the size of his package. Really, and truly "HISWAY" is all about the foot long, or is it? What if I told you that in reality the average erect human penis is approximately 5.1-5.9 inches in length? Now, what are your thoughts? Did you even know the average? Again, a man's penis is much like shoes, coming in different incremental sizes- like full and half sizes. And like shoe shopping it's best to take at least three measurements- not just one, to know what size fits you best.
Usually, I hear from other females that "size doesn't matter" or that they like it "not too big and not too small." Well I guess they'll never know if good things come in small packages like the world's smallest penis at 0.39 inches in length. And with that same attitude, they'll not know if maximum pleasure is associated with maximum size, as in what would sex be like with the largest penis measured at 13.5 inches? Of course, these measurements were taken at attention, hard times for the flaccid state.
Sure, size to some women is a small issue, but to others it's huge since having a lover with a monster cock is considered a bonus, even eye-pleasing. But it can be problematic, if you're constantly reaching into the closet and pulling out a pair of shoes that always hurt your feet. Still if you love the way they look, you may wear them even if the shoe size is not suitable. Maybe there is something to be said for an old pair of comfy sneakers.
Still, there is one more thing that may blow your minds guys and that's the correlation between the length of a man's penis and his relationship status. Lots of women tell her gal pals that her boyfriend's penis is about average, but once he commits or puts a ring on it, she too exaggerates his genital size. God forbid, there's a break-up or divorce- now, she's telling everyone what an itty bitty, teeny weenie he has. Yes, I too, may be guilty of full disclosure in my recent memoir RAW: One Woman's Journey Through Love, Loss.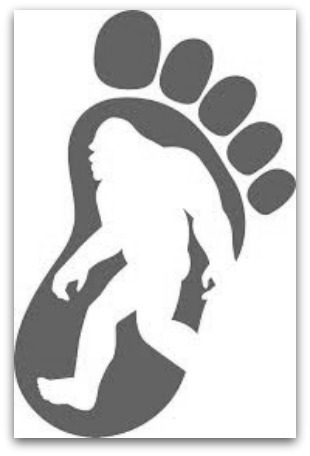 Really who hasn't heard that a dude's penis size is proportionate to the size of his foot? So, I ask can women magically predict your penis size based on your shoe, hand, or nose size, even your height. I mean, no wonder the hunt for Bigfoot continues! Is Sasquatch a legend worth finding? Sure, Bigfoot rarely makes an appearance but let me squash the rumors that the size isn't everything. And that the measurement of a man's penis doesn't necessarily relate to his ability to exceed his partner's expectations. Honestly, your dick's magnitude isn't an empirical measurement of success in the bedroom. I don't want to sass the squatch and all the legendary beasts out there, but isn't variety the spice of life?

Finally gentlemen, I'll let you in on one more secret, today, more than ever; every woman want things (your thing) her way. Yes, we live in a sex driven society that tries to measure your masculinity by the size of your package. Want proof- just look at all the dick pics on Snapchat, or raunchy humor on Twitter, Facebook, or Instagram. But listen up; women are by nature picky, picky, picky... How do we know this? Once again think shoes. Ladies are picky when it comes to buying shoes, let alone prioritizing your shoe size. All I can say is thank goodness, there's a world of choices, and everyone can customize size and fit to compliment their tastes. So remember, don't sweat the small stuff, if the shoes fits, she'll not only wear it, she'll L-O-V-E it!
--
Fiona Finn is the author of http://www.amazon.com/Raw-Womans-Journey-Through-Cancer/dp/1492129933RAW: One Woman's Journey Through Love, Loss, and Cancer.