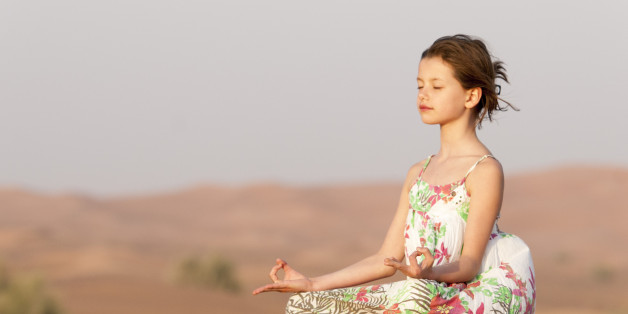 It was my dream to be a veterinarian for as long as I can remember.
My father was into horses and greyhounds, and our home was situated in a suburb of Melbourne, Australia, that had been a racetrack district since the 1850s. My childhood was spent around horses, working as a groom for the stables that were just down the road.
Looking back, my dream of being a vet was the type of cliché that only an enthusiastic child could be unaware of -- like the little boy who wanted to be an astronaut.

My beloved childhood pet, a scotch collie, was my first patient. I would dress her up in bandages and examine her paws. She enjoyed the attention and I loved imagining that I was curing her of all manner of illness. So it was never really anything I needed to decide, I knew what I wanted to be when I grew up.
I graduated with my Veterinary Science degree in the mid 1990s. However, after a few years working as a vet, I began to feel less sure about my chosen career. After switching jobs, I ended up working at a large emergency animal hospital and animal shelter, where dealing with the fallout of irresponsible pet ownership was a daily part of my job.

I started feeling sick at the thought of going to work and had difficulty sleeping. My chosen profession, selected at such an early age, was not only different to what I imagined, but was taking a toll on my health. I felt like I was falling apart.
Giving yourself permission for change
None of this was actually obvious and there was no singular epiphany. How do we know whether our dreams are a true passion -- of the sort Randy Pausch sought to enable -- or simply a projection of some imagined, ideal life that bears no relationship to reality? Having worked so hard through high school and university, there were many barriers to accepting that I had made the wrong decision.
Guilt was a factor that stopped me changing my career. New people I met would often say, "You're so lucky, I always wanted to be a vet!" Those to whom I vocalized my discontent would remark "Really? But you studied for so long!"
It's never too late to make a change. I didn't need to keep being a vet simply because I had invested a lot of time and effort into getting there. I had to realize that the effort was not "wasted" -- it was part of who I was and, eventually, I gave myself permission to try a new path.
I laugh when I think about it now, since I was the ripe old age of 27!
 
The transformation begins
Carrying body and spirit and embracing the one, can you avoid separation? --Lao Tzu
So I moved from working as a vet into a veterinary sales representative role and in my spare time began mind-body training with prominent Ziran Kung Fu and Qigong Master -- Liu Deming in Melbourne.
I was hooked from my first class, and in the years that followed, my interest in Nèijiā, the internal arts, continually deepened. I was blown away by the profound nature of this training that is guided by Taoist philosophy and integrated with Traditional Chinese Medicine.
I found that as the layers of tension in my body were released, a new body awareness was uncovered -- like a newly found old treasure. And I learned a life lesson. Everything, including passion, needs careful cultivation -- we rush around on autopilot for too much of our lives.
I became a disciple student to Master Liu in 2006 and now teach qigong at the Ziranmen Kung Fu Academy. I also developed a keen interest in yoga and was drawn to the nurturing aspect of the practice. After some years on the mat, I embarked on an advanced yoga teacher-training program and graduated in 2012. My practice of qigong and yoga helped me feel whole again, like I had been reborn.
Launching the Salute the Desk App
While practicing yoga and qigong was originally just something I did for myself, I ended up being given a spot presenting at our company's annual conference showing my colleagues how to stretch safely and effectively.
What I found was a genuine thirst for knowledge and, to the surprise of even myself, that just a little bit of guided practice made an enormous difference to some of my workmates.
It then became clear that I wanted to help more people -- especially desk-bound workers--to incorporate mindful stretching and stress reduction into their day. A path seemed to materialize before me when every second person would say, "you know what; you should really make an app!"
So I did. My aim was to enable people to feel more comfortable about stretching, moving and meditating in the workplace. I wanted to create the feeling of being in a yoga class -- where appropriate guidance through a single pose allows you to experience something different each time.

Regular practice should result in a seated posture you can take genuine pride in. You can use the app as a tutorial, and go back to it when you want to further explore and deepen your body awareness.
I chose Salute the Desk as the name to highlight the link to yoga (Salute the Sun) but also to honor our workspace as a place of creativity. I hope that use of the app can bring unity and wholeness to people's working day.