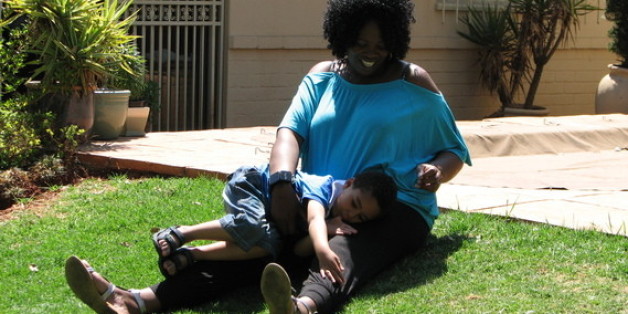 After her daughter lost her battle with AIDS, Elizabeth Glaser Pediatric AIDS Foundation Ambassador Florence Ngobeni-Allen says she had to learn to accept her own HIV status before she could open her heart to having more children.

My journey to motherhood began more than 10 years ago, before I even met my husband. I knew that I wanted to be a mother, so I started talking to my doctors about the possibility of having a baby.
But before I could commit to bringing a child into this world, I had to overcome several personal struggles. I'd been down this road once before -- in fact, many people didn't know that I was already a mother. I lost my first daughter, Nomthunzi, to AIDS.
I found out I was living with the virus after she was born and we both became ill. Nomthunzi died when she was only 5 months old, and the thought of potentially passing the virus on to another child was almost too much to bear.
Dating was a nightmare. I always disclosed my HIV status to a potential partner, which usually resulted in disaster. I also had to think about what people would say when they found out that I was pregnant.
I talked to my friends and family about the pros and cons of having a baby while living with HIV and the steps I needed to take to ensure my baby would be born HIV-free. I started going to the gym. I changed my diet and lost about 30kg (60 pounds) in six months. I looked and felt good.
I was finally physically and emotionally ready to start a family -- and that's when I met my husband.
We got married in 2005 and almost immediately began planning for the future. We knew that as long as I took my medications every day and had medical tests every month that we could prevent our baby from contracting HIV.
Our son, Alexander, was born in July 2006. He was perfect, handsome and HIV-free.
Even with this good news, I was scared that he was going to get sick and die just like his sister. It took several months before I could finally let go of my fears and embrace him completely.
When I received Alexander's 18-month HIV test results -- and knew that he was definitely HIV-free -- I became the happiest person on earth. Watching him grow up has brought us so much joy and pride. Almost five years later, we were blessed with another amazing boy, Kulani.
Today, my house is full of the joy and the heavenly voices of my little angels, singing and playing happily. Ten years ago, I couldn't have even dreamed of a better life.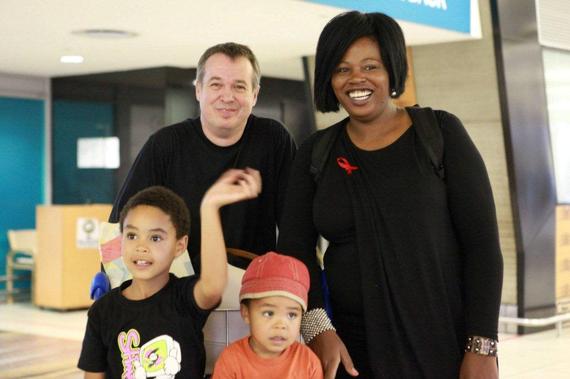 Florence Ngobeni-Allen is an Ambassador for the Elizabeth Glaser Pediatric AIDS Foundation (EGPAF).

This Mother's Day, join EGPAF in honoring the invaluable role of moms like Florence. Share your own #MOMento and help rally support for our global efforts to ensure the health of moms and babies worldwide!