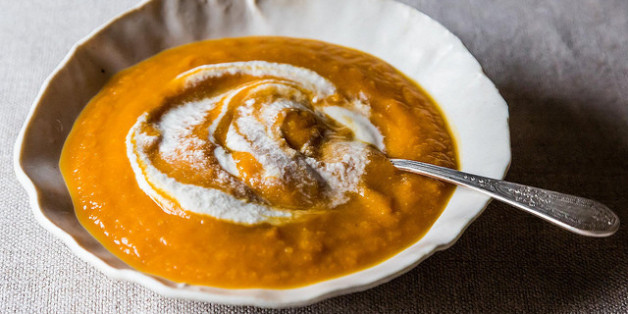 Every other week, Gena Hamshaw of the blog Choosing Raw shares satisfying, flavorful recipes that also happen to be vegan.
Today: If you're looking to add more vegan dishes to your diet in 2015, start here.
I don't love New Year's resolutions, especially those that involve the words "diet," "detox," or "cleanse." But if the start of 2015 has you thinking about incorporating more meatless meals into your repertoire, then so much the better. This is a wonderful time of year to explore a plant-based diet, and see where small changes take you.
In my experience, it's easiest and most enjoyable to explore veganism one recipe at a time. Fortunately, there's a vegan recipe for everyone. Whether you love soups and stews, hearty casseroles, crispy kale salads, or a crunchy platter of seared tempeh, you won't be disappointed in this round up of hearty -- but healthy -- favorites from The New Veganism.
Warm Kimchi Bowl with Spicy Broccoli and Sesame-Scallion Wild Rice
Raw Buckwheat Breakfast Porridge
Apricot, Date, and Cashew Snack Balls
Snow Pea, Cabbage, and Mizuna Salad with Marinated and Seared Tempeh
Wintery Mushroom, Kale, and Quinoa Enchiladas
Farro with Leeks and Balsamic Roasted Brussels Sprouts
Hearty Kale Salad with Kabocha Squash, Pomegranate Seeds, and Toasted Hazelnuts
Raw Kale Salad with Lentils and Sweet Apricot Vinaigrette
Photos by James Ransom
This article originally appeared on Food52.com: 15 Vegan Recipes for a Very Green 2015
.
Food52 is a community for people who love food and cooking. Follow them at Food52.com -- and check out their kitchen and home shop, Provisions.