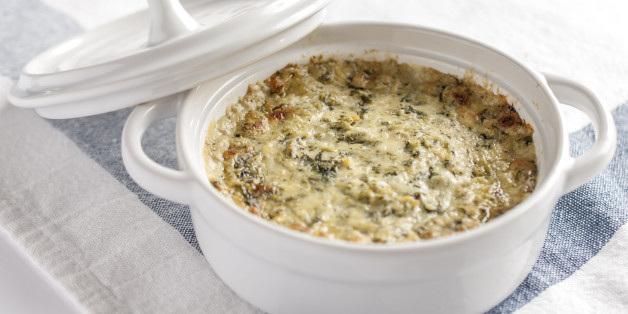 Whether your dinner plans look bleak, or a carefully planned menu is on the horizon, frozen spinach can be the answer to the nagging question, "What else can I put in this dish?" It's also among a few other foods touted for their frozen virtuosity: It's full of flavor, even when it's been sitting in the freezer for awhile, and it's convenient. Already blanched and chopped, it's ready to be added to dishes at a moment's notice.
Dig around your freezer for the box of spinach that's been in there for who knows how long. Here are 7 dishes you can happily cook in a pinch thanks to the ever reliable frozen spinach:
Punjabi Buttermilk Stew with Spinach Dumplings by Shveta Berry
Spinach, Feta, and Artichoke Dip by Oui, Chef
Welsh Rarebit with Spinach by cooklynveg
Ricotta and Spinach Gnudi with Sage and Parsley by carolinewright
Gnocchi Verde (Spinach and Ricotta Dumplings) by Sarah Jampel
Food52 is a community for people who love food and cooking. Follow them at Food52.com -- and check out their kitchen and home shop, here.