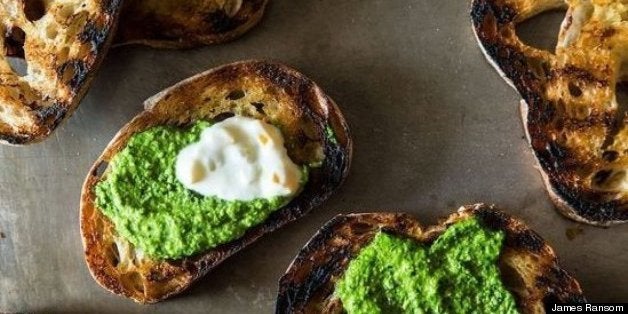 Read carefully because your culinary repertoire is about to expand exponentially. You may think that pesto is a one-herb sort of spread, that it made a vow to basil and has been faithfully committed ever since, but we're here to tell you to forget what you know: Pesto can be made out of practically any vegetable or herb that's green and flavorful. Arugula? You bet. Mint? Check. Garlic scapes? Yes, please.
And if your mind isn't spinning already, just think: you can add whatever nuts, oils, and cheeses you'd like (or leave out the cheese for a vegan alternative). Now that you know pesto's potential, it's time to get creative. Once you've found your favorite combination, toss it with pasta, spread it on sandwiches, or use it as a dip for (even more) vegetables.
Brought to you by the spirited home cooks' community at Food52.
PHOTO GALLERY
Fresh Takes on Pesto