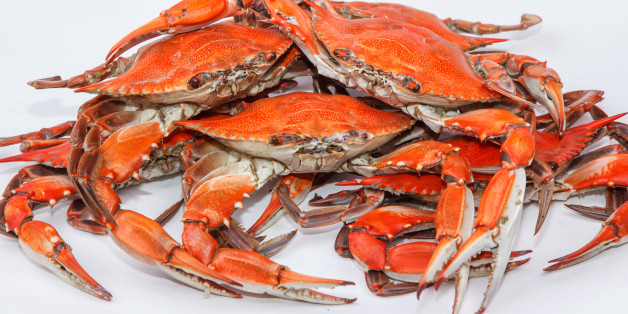 We're hardly the first to pit lobsters against crabs, but this is a serious rivalry. Summer seafood isn't something to mess with, and not just because clawed creatures can be feisty in the kitchen (just ask Annie Hall). When you invite the ocean into your kitchen, you add the thrill of war to your meal. The counter and stovetop are the battlefields, the shellfish are the passionate opponents, and the competition between the two provides a whiff of excitement -- the kind that doesn't come in a spice bottle. 
More on Food52: Head to Provisions for everything you need to claim victory over lobsters and crabs alike.
Choosing between crustaceans can get tricky, but who says you can't have them both in one sitting? Sure, they each have their claws, but on the inside, they're sweet. 
New England Lobster Rolls with Lemon-Chive Mayonaise by Sonali aka the Foodie Physician
Lobster Diavolo by Merrill Stubbs
 Dyers Island Lobster Hash by Stephen Grey
Brigit Binns' Crab Cakes by Genius Recipes 
Avocado Crab Rolls by meganvt01
Crab Beignets with Aioli Dipping Sauce by ChefJune
This article originally appeared on Food52.com: Lobster Versus Crab: The Epic Battle
Food52 is a community for people who love food and cooking. Follow them at Food52.com -- and check out their new kitchen and home shop, Provisions.