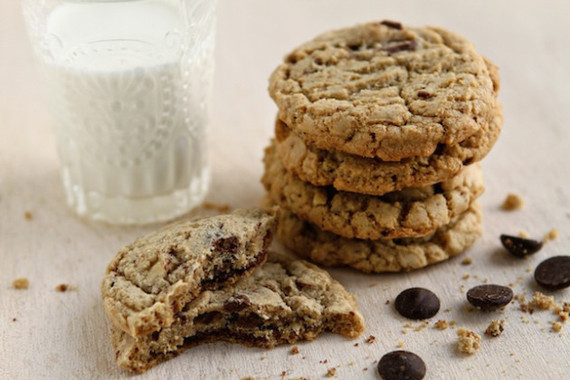 I've made more chocolate chip cookies in my day than I care to admit.
Everyone in my little world seems to have their own idea of chocolate chip cookie perfection. Some like them thick and chewy, others like them flat and crispy, some like them stuffed with candy, and if you're like my dad -- you like them kinda burnt.
As soon as I feel like I've found the perfect chocolate chip cookie, someone in my life comes along and crushes that thought away due to them not being crunchy, chewy, chocolatey, or burnt enough.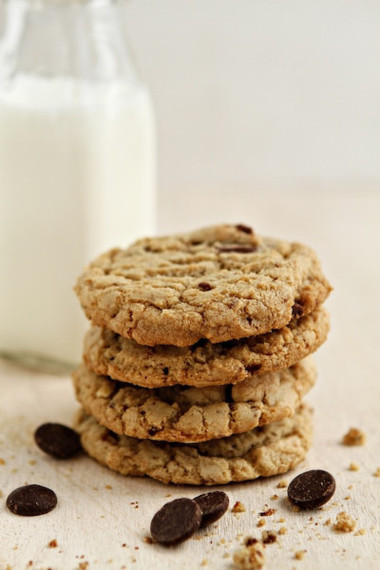 Basically, I've gone back to the drawing board, like, one million times. And in my quest for cookie perfection, I've simply decided that it's best to have a variety of chocolate chip cookie recipes tucked away in my back pocket.
These Toffee Almond Chocolate Chip Cookies came as a happy little accident while I was making a feeble attempt at cleaning my baking pantry. I say feeble, because I totally stopped the whole cleaning process to make these cookies -- so, if any of you are now willing to clean my pantry in exchange for this recipe -- give me a holler!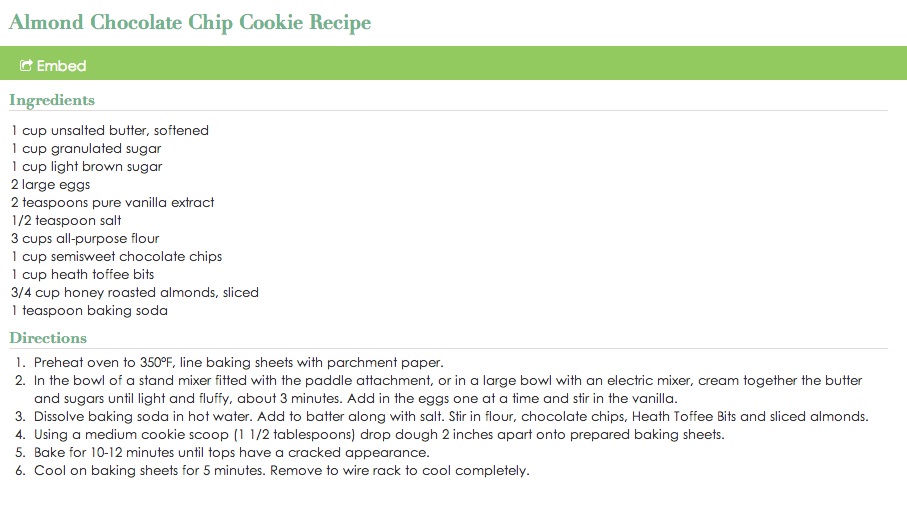 Jamie has an addiction to all things baking, as you'd guess from her blog, My Baking Addiction. She creates all things cookies just for us Food Fanatics, though.