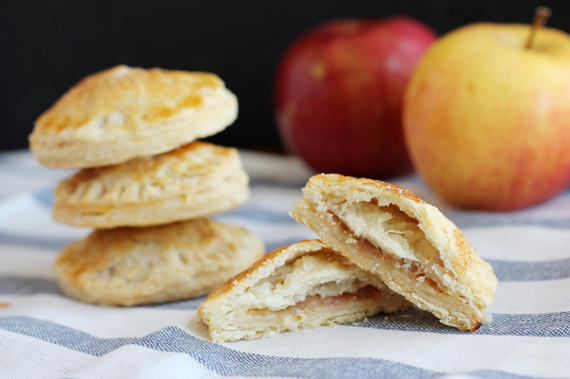 I grew up with the Queen of Pie Crust.
Yes, I am, in fact talking about my mother. She makes one phenomenal pie crust, which means she makes one mean pie. What kind of pie? Pick any kind - it's out of this world.
As such, I fully blame her for what I like to refer to as my "Pie Problem". Pie Problem: A nice way to say that I will immediately inhale any pie within a mile radius of my body. It's somewhat shocking and frightening, actually. Just ask my boyfriend.
So as much as I love making pies at home, I try not to have entire full-size pies lying around because, as much as I try to convince myself otherwise, they won't last more than two days. Pie for breakfast, lunch, dinner, dessert, midnight snack... you get the idea.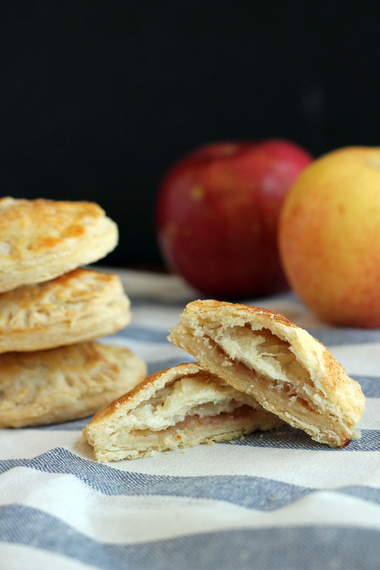 That's why these little Apple Pie Cookies are such a brilliant idea for someone with a Pie Problem. They're all of the flavors and textures of apple pie, shrunk down into a two-bite package. You don't even need to bake all of them at the same time -- you could certainly freeze some of the unbaked cookies, then bake them off from frozen when you need a few bites of pie.
Another benefit to the "Honey I shrunk the pie" situation? The crust-to-filling ratio is positively phenomenal. I can get the most out of my momma's flaky pie crust with just a hint of cinnamony apple filling and a lot of flaky layers.
As if I needed an excuse to eat more pie crust.
You can certainly use your favorite pie crust recipe for this or your favorite store-bought crust. For anyone intimidated by making a homemade pie crust, check out my step-by-step tutorial to see just how little stress can be involved and give my Flaky Tender Pie Crust recipe a try. You can also watch this video for Making Pie Crust in the Food Processor if that's more your speed.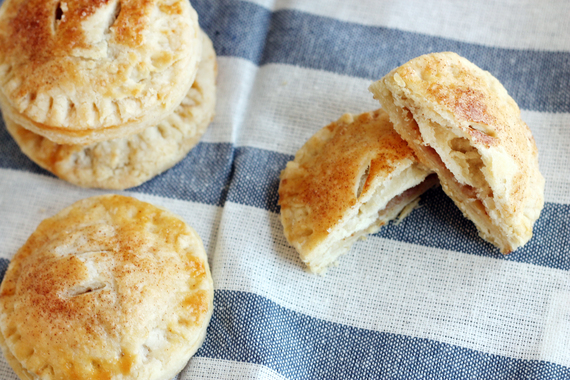 We just love apple pie! Don't believe us? You've got to check out these apple pie cupcakes from Kristan and Tracy's homemade apple pie filling too.
About Stephie
Stephie is all about encouraging the art of cooking in her friends and family through her blog,
Eat Your Heart Out
. We love that she's also encouraging classic favorites as our
Copycat Recipe
expert, taking back of the box favorites and updating them for the way we eat today.