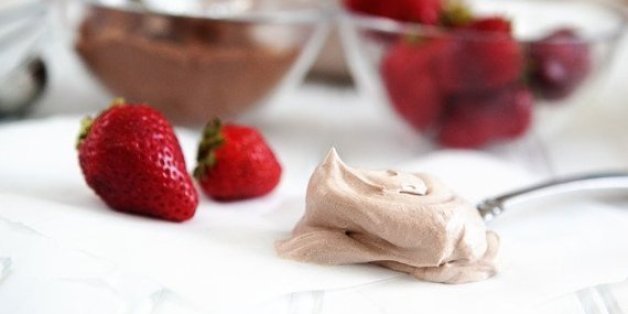 Chocolate whipped cream is the best idea you've never had. We can't believe it took us this long to talk about it!
This chocolate whipped cream is so yummy and so easy that when you taste it you will wonder why you haven't been making this all along. At least I did the first time I whipped up a bowl. When I licked the first spoonful, just to test it of course, I couldn't believe how deliciously simple it was. Just whipped cream, yes, but with that added chocolate flavor, it wasn't just whipped cream anymore!
You may think of whipped cream as the topping for desserts, but this quick twist on the classic standby gives the cream more of a chance to shine. With a chocolate flavor, whipped cream becomes the highlight of the dessert, or perhaps even the dessert itself. I've been dipping strawberries in it and with every bite, it's clear that the strawberries are not the most important part of this treat. The chocolate in this recipe really makes the whipped cream shine!
It is so simple to make this creamy topping, which means that with a bowl of strawberries or other cut fruit, you can have dessert ready to go in less than ten quick minutes. Plus, the chocolate adds so much flavor to the cream that it only needs a hint of sweetness to make it a proper dessert. I'm not going to go so far as to say that this is healthy . . . it is still cream after all, but if you use it as a dip for fruit, it isn't going to make your sweet tooth hurt.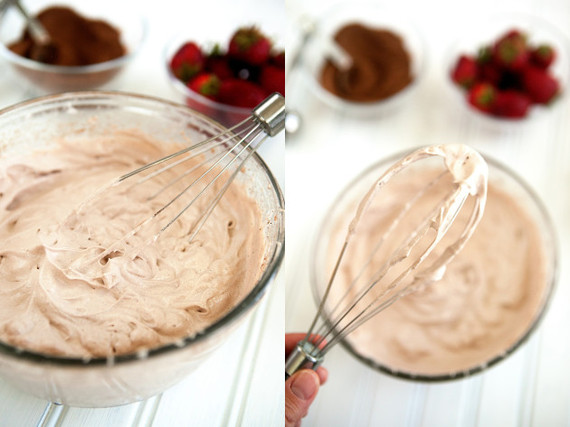 That being said, feel free to scoop a big dollop of this yummy chocolate whipped cream on top of even more chocolate and live it up! Chocolate chip shortbread brownies anyone? You can even use it as a frosting or filling for cake, like Kate's mocha cake - this stuff and toffee too? Forget it.
The secret to perfect chocolate whipped cream is in the cocoa. To ensure a rich chocolate flavor with subtle sweetness, I used sweet ground cocoa to flavor the whipping cream. It isn't overpowering, which makes this an ideal topping for other desserts. Likewise, the chocolate undertones and mild sweetness give it just enough pizazz to make it a simple dip on its own. Using ground cocoa, rather than melting down chocolate, is the simplest way to make chocolate whipped cream, adding delicious flavor while keeping the cream light and fluffy. Look for sweet ground cocoa (I used Ghiradelli) in the baking section of your grocery store.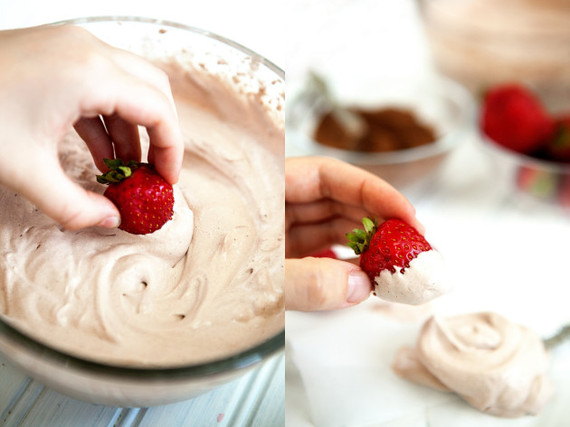 About Allison
Allison is CEO, chief cook and bottle washer and more. She chronicles her adventures with three young girls and baby boy on
Some the Wiser
. We're honored to have her sharing her secrets to great
Family Meals and Snacks
too.