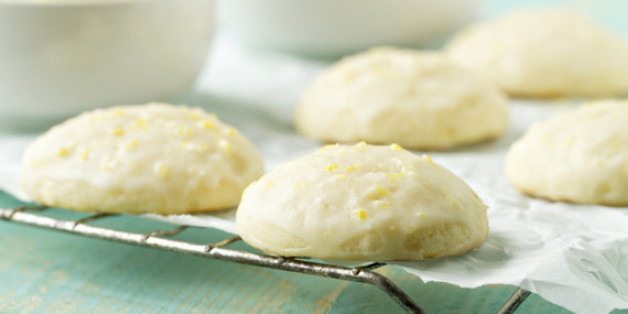 Lemon ricotta cookies are pretty easy to make. If you love lemon, you HAVE to make these cookies. Their lemony flavor is over the top!
The weather has been all kinds of crazy here in Ohio. One day it feels as though fall is knocking at our door and the next it's 85 with a gazillion percent humidity. It's bad for my sugar cravings and my hair.
If I'm being honest, I'm ready for fall weather – sweaters and boots – they're my jam. And there's nothing better than a crackling fire and cozying up the couch with a warm mug of cocoa.
One day, the weather has me craving pumpkin bread and the next I'm all about recipes full of fresh, summer flavors like these no bake lemon Oreo cheesecakes.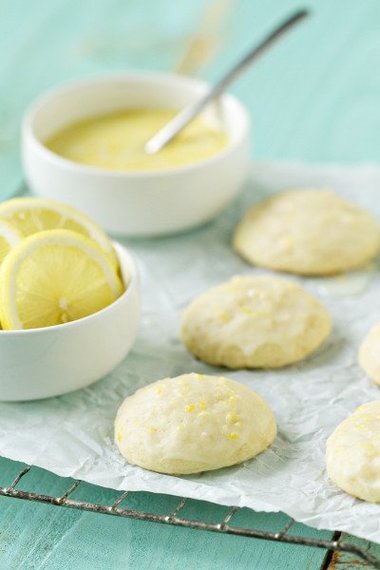 Last weekend, I was in lemon kind of mood and happened to have a large bag of them on hand. I remembered a lemon ricotta cookies recipe that I bookmarked ages ago. I quickly scanned the recipe and had the dough whipped up about 10 minutes later.
Lemon ricotta cookies are loaded with fresh lemon zest, creamy ricotta cheese and then they're dipped in a sweet and citrusy lemon glaze that puts them over-the-top in the most delicious of ways. Yep, I totally just busted a rhyme there.
I'm a lemon lover through and through, but my boyfriend, Eric, is not. When I make lemon desserts, he'll take a bite here, and a nibble there, and then question where the chocolate is. However, I could not keep him away from these little bites of sunshine.
He popped them into his mouth one after another. According to him, the glaze makes these cookies and I have to agree – it's fantastic. Their soft cake-like texture is another selling point; they literally melt in your mouth.
I could go on and on about these lemon ricotta cookies, but I think you should whip up a batch and taste them for yourself!
Did I put you in a lemon kind of mood? Be sure to check out these lemon ricotta muffins and creamy lemon chicken pasta.
About Jamie Lothridge
Jamie has an addiction to all things baking, as you'd guess from her blog,
My Baking Addiction
. She creates all things
cookies
just for us Food Fanatics, though.