Sweet potato cupcakes are just what you should serve post-Thanksgiving dinner. One sweet little cupcake is the best way to end a fabulous meal.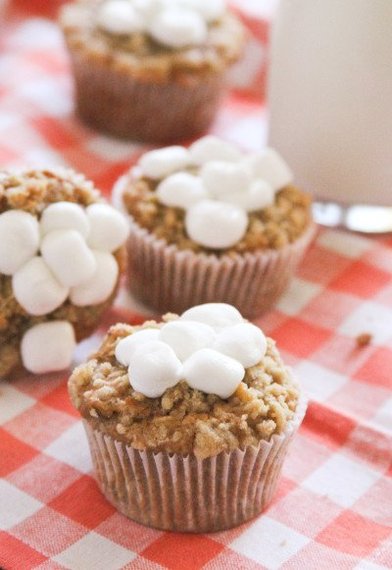 Is it just me, or are sweet potatoes too often overlooked? They're always given the backseat to Russet potatoes with dinner, which I honestly don't understand. You can't top a Russet potato with brown sugar and marshmallows and call it dinner! Or I mean, I guess you could, but that would be weird.
And what about pumpkin? Pumpkin pie, pumpkin bread, pumpkin cinnamon rolls, pumpkin churro layer cake, pumpkin spice lattes. Where is the sweet potato spice latte, that's what I want to know. Poor sweet potatoes… they are the Jan to everyone's Marcia. It's unfair, when you really think about it.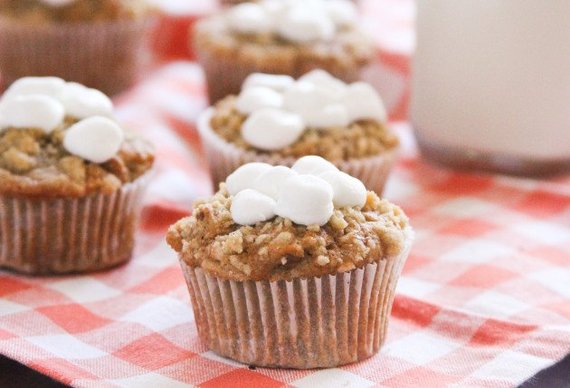 Although I don't think about baking with sweet potatoes very often, I do enjoy working with them so much more than pumpkins. Pumpkins have the slimy texture and not so pleasant smell that I could really do without. Honestly, I often wonder about the first person to ever try eating pumpkin, because seriously. Weird.
One of my favorite sweet potato dishes is a casserole I make every Thanksgiving. Even my husband, who is not a fan of sweet potatoes, loves it! It's full of coconut and pecans and has a brown sugar and butter crumb topping that is absolute perfection. It's more like a dessert than a side dish, but I serve it with all the other sides, that way we can still have pie later and feel good about ourselves.
I decided to make sweet potato cupcakes that were a take on that casserole, and I have to say, they turned out even better than I hoped! The cake is moist and full of coconut and pecans, and the brown sugar topping and toasted marshmallows add the perfect sweetness and texture. These are truly one of the best cupcakes I've ever created and they will DEFINITELY be making an appearance at my house many times this Fall!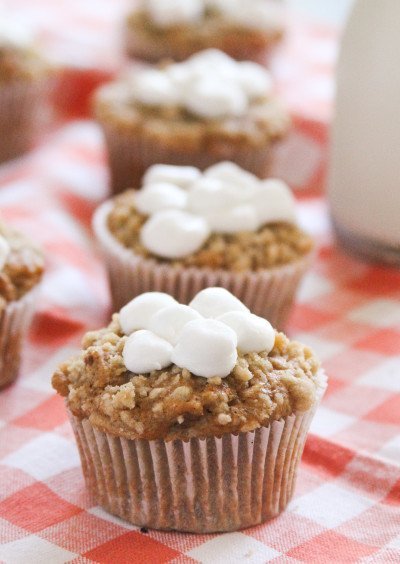 What do you say, let's start a sweet potato revolution! Start with these cupcakes.
About Kristan
Kristan is known for her candy creations and hilarity on
Confessions of a Cookbook Queen
. We know where her true genius is, though: fanciful fanatical
cupcake
creations!