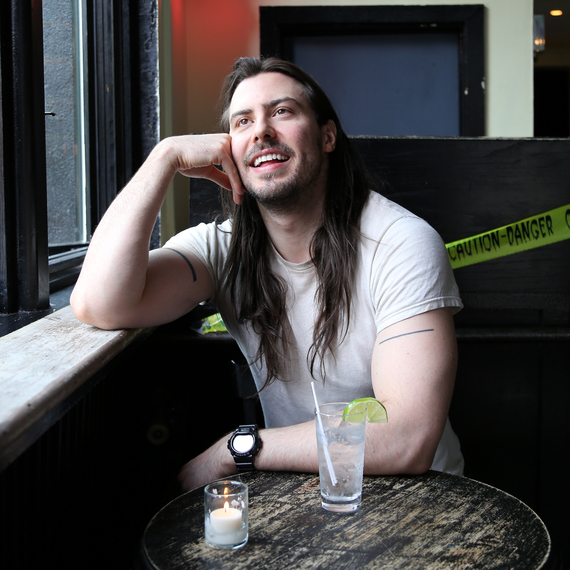 Photo © Lawrence Marcus
By Noah Kaufman
If you really think about it, Thanksgiving is nothing but a big party--at least if you do it right. So, who better to advise than the self-appointed party god (and Stoli's newly anointed Professor of the Party) Andrew W.K.?
Before your holiday degenerates into a physical altercation over who gets the last drumstick or a tryptophan-induced group nap, heed these 3 Thanksgiving party tips from the master.
Forget sitting at a table
"I've had Thanksgivings where we stayed in the kitchen and ate food as it came out. It wasn't laid out in this formal 'and now it's Thanksgiving' moment. We would make one dish and eat it, then another, and then another with some turkey. We just hung out. And that was one of the best Thanksgivings I've ever had."
Don't overthink your toast
"In movies and on TV, we see these archetypal illustrations of how these things are supposed to be, and we think, 'I have to make this really dramatic toast that's so poignant and so perfectly done.' Just toast to everyone being here, and happy Thanksgiving. Done. You can also say, 'This really sucks, and I hate everyone here,' as long as it's from the heart."
There's no shame in eating out
"I've gone to a bar and eaten Thanksgiving dinner there. It was very memorable because it was different from what I usually do. Also, no clean up."
More from FWx
Thanksgiving Dinner in 5 Shots
This Thanksgiving Loaf is the Most Efficient Way to Use Leftovers
6 Essential Wines for Thanksgivings
Here's How Picasso Would Plate a Thanksgiving Meal
Everything You Need to Know About the Turducken Sausage Sandwich