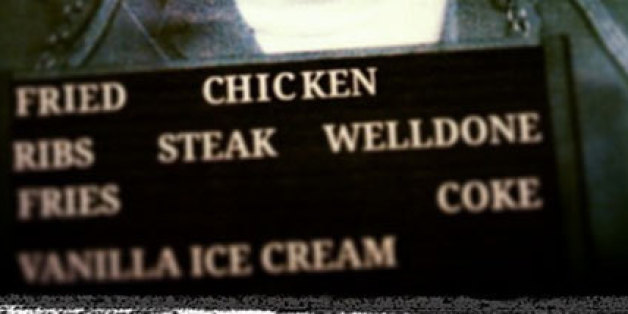 It's called Death Row Dinners and it's an eerily interesting pop-up restaurant concept opening up in Hoxton (London). For those who are continuously in a 1st-world rut about their life and contemplate what it'd be like to be incarcerated without the hassle of slapping a judge during a traffic violation contesting, this might be the dinner experience for you.
The group behind the event posted their first promotional Instagram/Tweet on June 12, 2014 and have a full-fledged website explaining the experience, unfortunately void of any food pics.
Apparently some folks think the entire restaurant concept is in bad taste. The experience seems rather intense, here's a quote from their website:
"On the night of your incarceration, you will join 80 fellow inmates and experience a night behind the bars of one of London's toughest high security restaurants where our prison chefs serve up a 5 course feast of their culinary twists on some of death rows most interesting and popular last dinners."
You don't need to know anymore than that really, but prepare to be charged, sentenced, searched and frisked.
While all this seems good and dandy, it looks like the concept might not see the light of day due to the alleged backlash. Here's the latest statement from the Death Row Dinners Club:
"We're shocked and saddened by the response to Death Row Dinners and are genuinely very sorry for any offence caused.  The pop up is intended to explore the concept of last meals; anyone who has ever been to a dinner party has probably had this conversation - what would they love their last meal to be.

In light of the response to the idea we are considering our next steps and will update everyone with our decision." -- Death Row Dinners
That said, as of the time of this article being written you can purchase the "meal ticket" for £50.00 for several different dates in October and November.
Thx Dalstonist