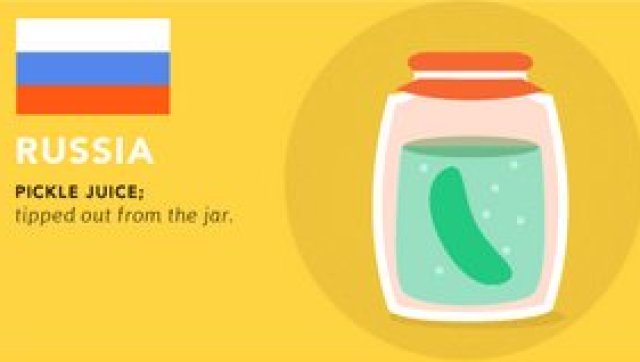 What do people have for breakfast the morning after a rough night of drinking?
In America, when it comes to a hangover remedy, it usually means something salty, greasy and fatty (see: bacon, eggs, tacos, hash browns, pizza). I'm not sure what the medical reasoning is behind easing a pounding headache and dehydration with bacon grease and fried eggs, but even if there is no reasoning, the psychological and food porn euphoria is usually enough to bring me back to normal.
The folks at Confused have pieced together an infographic that observes some of the more well known 'hangover foods' froma round the world, including Russia's pickle juice, Thailand's broad rice noodles and Denmark's "recovery beer." Here's a complete look, any of these ring true to your morning-after routine? Let us know your go-to hangover foods in the comments!

Infographic via Confused