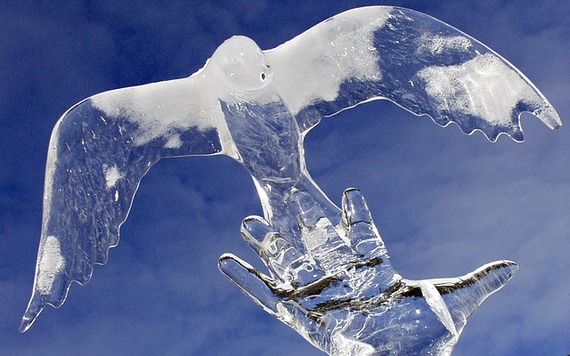 A suicide pill for everyone over 85? Not the wisest plan to suggest right now. But it is, in fact, a possibility put forth by Joyce Appleby, Professor Emerita of History at the University of California, Los Angeles.
In a letter published in The New York Times on November 13, Appleby notes a recent anti-longevity article by Ezekiel Emmanuel and a new book on end-of-life care by Atul Gawande (both physicians,) and says,
Perhaps the moment is right for broaching the idea of what we might call prophylactic suicide: the decision of an elderly person to pre-empt the grim reaper and avoid the disabilities of extended life.
Appleby goes on to note that organizations such as Compassion & Choices, with which this writer has worked closely for well over a decade, "are campaigning for dignified terminations of life for those with incurable diseases" but writes, "What I propose goes a step further, extending the right to people before they face terminal or debilitating illnesses.
Not surprisingly, Appleby's letter - one of The Times' regular "Invitations to Dialog" - drew more than 300 responses. Nine were selected to appear either in print or online; this writer's is among those online and is as follows:
I strongly support the right of a terminally ill, mentally competent adult to choose aid-in-dying, now legal in five states, but Ms. Appleby does a disservice to the cause by suggesting "a step further" -- prophylactic suicide. The latter bears no relation to the former.

We would be far better served to fight unwanted medical treatment, so often futile and excruciatingly painful at the end of life, and to enforce individual advance directives. My own directives (I'm 81) stipulate that no medication other than pain relief be given should I become unable to speak for myself, and stress that I do not wish to be fed if unable to feed myself. More important, all of my children and close friends understand these wishes because we've had the conversation.

Let's work toward those sane measures, and leave "suicide" out of it.
The Death With Dignity movement is critically important today. It calls for informed dialog, which is why it is both tragic and dangerous to have misinformation and misperception spread. Death With Dignity is not suicide - and is certainly no kin to "euthanasia," as Emmanuel would have us believe. Under Death With Dignity laws, death comes because of a disease. Every death certificate for those who have considered or used DWD laws lists the cause of death as the disease; it is not caused by suicide. Euthanasia would never be allowed under DWD laws.
Much of the opposition (as evidenced in several of the letters in The Times) comes from misunderstandings which are advanced by Emmanuel's and others' misuse of the word "suicide" and by fears that the elderly will be encouraged to get out of the way as Appleby's notion suggests. Both writers muddy the waters and undermine an important cause.
This is a plea, once again, for reasonable measures everyone can take, including creating advance directives and fighting against unwanted medical treatment. But more than that, it is a plea for calm, informed dialog. Which will never happen if nutty plans play straight into the hands of those who oppose individual autonomy and compassionate dying.
Suicide pills? Bad idea.