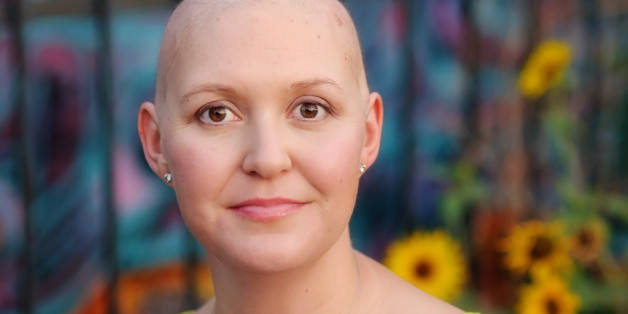 Breast Cancer Awareness month is coming to a close. And I am grateful. Every year it brings a sea of pink and this year was no different. But has anything meaningful changed from last year? Have we made progress?
In 2010, the National Breast Cancer Coalition (NBCC) launched Breast Cancer Deadline 2020®, our campaign to know how to end breast cancer by January 1, 2020. We pledged to be transparent, and to issue annual reports on progress in breast cancer and in our campaign. Our 2013 Progress Report, read in the context of the baseline 2011 report, addresses those issues.
At NBCC, we assess progress from the perspective of advocates, primarily women or men who have been diagnosed with breast cancer, many of us living with metastatic disease or the risk of it. Our mission is to end breast cancer for everyone and that is the lens through which we view progress. And the best measure of progress is lives saved.
What is the current state of progress? In 2010, globally, 438,000 women died of breast cancer.
Continuing at the same rate of "progress," by 2030, that number is expected to be 747,802. This past year in the U.S., 39,620 women and 410 men died of breast cancer. While it is good news that the U.S. mortality rate has been decreasing, the rate of decrease has slowed. Not what we expect from progress. And that measure can be misleading as it is based on breast cancer deaths, and does not include deaths from treatments.
While new drugs have been approved since last October, there have been no real breakthroughs. The FDA approves most breast cancer drugs based on the time it takes a tumor to progress, whether or not the drug actually extends life or improves its quality. Of the three breast cancer drugs approved by the FDA this past year, only one improved survival.
While many voices continued to urge indiscriminate increased research funding, NBCC believes that issue is far less important than how funds are spent. As our 2013 Progress Report explains, the percentage of funding for research into metastatic breast cancer -- responsible for more than 90 percent of breast cancer deaths -- has increased significantly. But we, as advocates, must continue to look critically at what kinds of research questions are being answered with this work. We cannot simply accept labels or sound bites released by academic or industry press offices.
Over the past year it appears that the public has begun to better understand the limitations of mammography. The conversation began to change noticeably with the recent work published by Dr. H. Gilbert Welch, et al, and Peggy Orenstein's article in April's theNew York Times magazine, describing her changing views on breast cancer screening. [5] These not only helped change the screening conversation -- they also increased public awareness that treatments for breast cancer can be harmful. Subjecting women to treatment for breast cancer that they may not need is not progress. In fact, investigators in Norway looking at populations of screened and unscreened women estimated that 22 percent of women diagnosed would have had tumors regress if left alone. Meanwhile, an analysis of SEER data found that the benefit of marriage was significantly better than the reported benefits of chemotherapy on survival. Of course, each has its side effects.
NBCC has not lost sight of the only measure of progress that truly matters -- ending the deadly epidemic that continues to take the lives of our mothers, daughters, sisters, brothers and friends.
Breast Cancer Deadline 2020® focuses on stopping women and men from getting breast cancer in the first place and stopping deaths from it. Advocates continue the hard work of critically analyzing policies and research and meaningfully challenging the status quo. The 2013 Progress Report describes NBCC's progress on its Artemis Projects for a preventive vaccine and for preventing metastasis, our public policy approaches to achieve the deadline, and our education programs that prepare advocate leaders in all areas of the fight to end breast cancer. Read the Progress Report and take action. Join us.