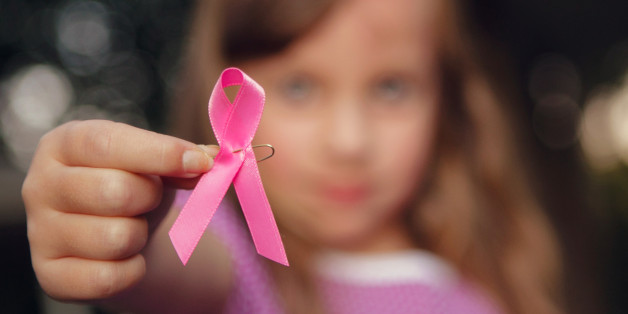 A new year. Many around the world use it as a new opportunity to change. Or at least to vow to change something or someone. Maybe you have promised yourself that you will eat healthier, get up earlier or be more productive this year. In 2010, the National Breast Cancer Coalition (NBCC) vowed to change breast cancer. In fact, we set a deadline. Breast Cancer Deadline 2020: we will know how to end breast cancer by January 1, 2020.
It may surprise many people, but aside from the deadline, little has changed in breast cancer over the past 50 years. Our enemy, the "big business" of breast cancer, is still strong. The money is pouring in -- together, breast cancer charities now raise nearly $1.7 billion annually. Breast cancer awareness is at an all time high. Yet there is an appalling lack of results to show for all of it.
One-hundred-eight women die every day from breast cancer in the U.S. In 1991, 22 years ago, that number was 119 women a day. This year, an estimated 425,000 women worldwide will die from breast cancer; and with no changes to the status quo, that number will rise to 750,000 by 2030. In 1975, a woman had a one-in-11 chance of developing invasive breast cancer in her lifetime. Now, that risk has risen to one-in-eight.
All of our success in raising awareness and billions of dollars is useless if it does not result in more lives saved. It's time to stop advocating for the disease and start advocating for a deadline.
NBCC is a collaboration of activists, survivors, researchers, policy makers, grass-roots groups and national organizations that have come together as disruptive innovators for social change. NBCC knows that the end of breast cancer will not come from pink ribbons and awareness. It will not come from continuing business as usual.
We know it, but we need other people to know it, too, and to do something about it. We need to defeat our enemy. We need to disrupt the status quo -- and we can't do it without you. We've gotten many pats on the back for daring to set a deadline. But that doesn't really help. What will? Stepping up, signing on, being a part of this movement -- working together so that every dollar we raise works harder, every lesson we learn spreads faster, every breakthrough we make goes further. And every effort brings us closer to our goal of knowing how to end breast cancer by January 1, 2020.
We believe we're stronger together and that real progress can be made if we use our collective power to end breast cancer. As you contemplate your new year's resolutions, make a commitment to support Breast Cancer Deadline 2020. Empower yourself. Dedicate yourself to a movement of disruptive innovators that ask the tough questions, challenge scientists, tell the truth, lobby for funding, and push for what will save lives, not careers. All for the greater good.
Because if you don't dedicate yourself to this cause, who will? And if not in 2014, then when? The time is now and you make a difference. Together, we can change business as usual and end breast cancer.