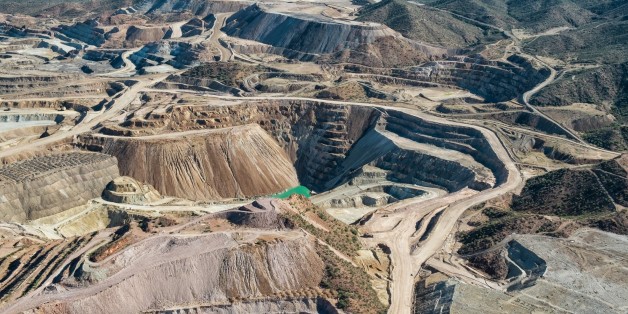 The Mount Polley mining disaster on Aug. 4 in Canada's Cariboo Regional District is being called possibly the worst environmental disaster in British Columbia history. A tailings dam collapsed at an open pit copper and gold mine tailings dump, sending huge volumes of toxic waste into critical waterways 370 miles north of Vancouver, British Columbia. The environmental catastrophe wreaked havoc throughout the region, initiating an emergency drinking water ban, severely damaging the region's important sockeye salmon habitat, a critical food and income source for the area's First Nation's communities and abruptly putting a halt to the area's vibrant tourism. Years before the disaster, the B.C. Ministry of Environment repeatedly warned the Mt. Polley mine owner, Imperial Metals, that the waste water level of the Mt. Polley tailings pond was too high. The Mt. Polley spill is being compared to the Exxon Valdez disaster in 1989, which spilled 11 million gallons of crude oil into Prince William Sound in Alaska.

The area around the Valdez spill contained a thriving spring herring fishery that has not fully recovered and may never, according to government scientists. The impact and cost to clean up the Mt. Polley spill is still being evaluated and will be for years to come, but one can't help but wonder what the sockeye salmon run there will look like in 25 years. And just last week, 25 miles across the border from Arizona, Grupo Mexico's Buenavista copper mine in Canenea, Sonora, had a tailings dump failure that poured 10 million gallons of copper sulfate acid into a river that supplies water to tens of thousands of people living in rural areas along the Rio Sonora. The river of orange poison reportedly is killing livestock and wildlife.
These mining disasters undoubtedly increase the concerns of southern Arizonans who have been warning for years about threats from the proposed mile-wide, and half-mile deep Rosemont open-pit copper mine. The mine would sit just miles south of Tucson, the state's second largest city. For example, it turns out that the current tailings dam engineer at Mount Polley, AMEC, is also the lead designer of Rosemont's tailings dump, which would be by far the largest of its kind ever attempted. While the dry stack tailings dump proposed for Rosemont does not have a pond like the ones that failed in Mexico and Canada, they do have the potential for high levels of airborne dust emissions and leaching of liquids laced with toxic metals and other substances. In fact, the Arizona Game and Fish Department specifically warned that water from Rosemont could leach highly toxic metals from the dry stack tailings and contaminate downstream waterways for up to 500 years. Two of those, Cienega Creek and Davidson Canyon Creek, are classified as Outstanding Arizona Waters and protected by Arizona state law from any degradation.
HudBay Minerals, which bought the Rosemont mine earlier this year, recently announced plans to drill new exploratory holes for a possible expansion of what already would be the third largest copper mine in the country. A larger mine means a deeper pit and far more waste rock and tailings, all which could have greater negative impact on sparse surface and ground water supplies. Most importantly, there have been no engineering studies, by AMEC or anyone else, showing that an even larger tailings dump is feasible, let alone safe. The truth is that Rosemont would not be possible were it not for the General Mining Act of 1872 that allows miners to extract billions of dollars each year of minerals from public lands while paying no royalties to the American taxpayer. HudBay and other miners can act with confidence that their projects on public land will be approved because of 1872.

The high stakes make it critical for the public to weigh in on projects like Rosemont. Earlier this year a diverse group of organizations and individuals, including Save the Scenic Santa Ritas, Pima County (Arizona), the Tohono O'odham Nation and the Pascua Yaqui Tribe did just that by filing comprehensive written objections with the Forest Service on its final environmental analysis for the proposed Rosemont mine. The quality of the habitat in and around the proposed Rosemont mining site- a significant portion of which is in the Coronado National Forest-is so high that the area has attracted the United States' only known jaguar and an ocelot, only the fifth known cat of its type to be found in Arizona in the last five years. Moreover, Cienega Creek, which lies just east of the mine site in the federally protected Las Cienegas National Conservation Area, shelters the West's largest population of yellow-billed cuckoo. Wildlife experts are concerned that tailings and waste rock spread dumped on U.S. Forest Service land from the proposed mine would diminish flows of water to Cienega Creek and Davidson Canyon, which nourish willows and cottonwoods that harbor the endangered bird. But perhaps most critically, together these waters provide 20% of the of the groundwater recharge to a ground water basin which provides drinking water to Tucson.
The Rosemont project still must receive its critical Clean Water Act permit from the U.S. Army Corps of Engineers. However, local officials and area residents alike believe that the damage that would be done to sensitive environmental areas by the Rosemont Mine can't be mitigated and that, therefore, the Corps should not approve the controversial project. The disasters in Canada and Mexico highlight the inherent risks in building and operating huge open pit mines, and if even a fraction of the environmental damage that occurred in either Canada or Mexico were to occur at the Rosemont site, there would be irrevocable damage to southern Arizona's water resources, economy and way of life.